Po velice zralé úvaze jsem došel k překvapivému názoru, že od Camel se mi nejvíce líbí album Rajaz z roku 1999. Ještě větší překvapení pro mě bylo, když jsem zjistil, že existuje více lidí, kteří si myslí to samé! Troufám si říct, že třeba slavná deska Mirage (1974) má v tomto albu, co se obecné oblíbenosti týče, velkou konkurenci. 
Čím je toto album tak výjimečné? Odpověď je jednoduchá. Obsahuje silné a krásné melodie; a taková ta obava – jé, album kapely, která začala počátkem sedmdesátých let, ta teď už musí být vyhořelá – kupodivu není vůbec na místě. Žádná stařecká vyhaslost se opravdu nekoná. Skladby sice opět připomínají gilmourovské Pink Floyd, no ale co? S tímto srovnáváním se Camel potýkají od začátku své kariéry. Nemluvil bych zde ale o napodobování, Andy Latimer má prostě podobný způsob hry jako Dave Gilmour a že má navíc podobný i hlas? Za to přece nemůže, takže podle mě není co vytýkat. Navíc, já osobně mám Gilmourův snivý způsob hry na kytaru i jeho zpěv rád, takže se mi z podobných důvodů líbí i několik alb od Camel. Co bychom potom museli soudit o takové rockové hudbě v polovině šedesátých let minulého století, kdy téměř všechny kapely zněly jako Beatles nebo Rolling Stones!
Album Rajaz pro mě bylo opravdu velkým, nečekaným, příjemným překvapením. Předem jsem od něj nic moc neočekával, ale o to více jsem byl potom udiven. Hodně citlivé melodie, melodie bez berliček komerčního popíku! – což u Camel není pravidlo, a také třeba bez berliček monotónních ambientních ploch. Album je dobře vyvážené – "spravedlivý" prostor dostávají jak zpívané, tak instrumentální pasáže.
Vrcholem alba jsou pro mě skladby Rajaz a Straight to my Heart. Tyhle dvě skladby považuju za jedny z nejlepších, co kdy Camel vytvořili. A ostatní skladby za nimi (z tohoto alba) rozhodně nezaostávají. Schválně jsem to album nechal v sobě "uzrát", nedávno se k němu vrátil a ne – můj názor se nemění. Navíc ho poslouchám i během psaní této recenze. Nejsem sice velký fanda skupiny Camel, větší polovina jejich alb se mi dokonce nelíbí (moc velký popík na můj vkus), ale zato ta menší polovina – to jsou v mých očích opravdové perly ve světě artrocku. I když jsem spíše fanda "podzemnějších" záležitostí, tak takto podaná neexperimentální (natož disharmonická) emocionalita promlouvá přímo k mému srdci a snad i vždycky promlouvat bude (podobně jako třeba raná alba od Genesis nebo desetidílná série alb od Anthonyho Phillipse, Private Parts & Pieces). To, že album není divoké, v žádném případě neznamená, že by uspávalo. Mimochodem někde jsem četl, že album The Division Bell od Pink Floyd si někdo pouští před spaním právě jako ukolébavku – že se mu potom hezky usíná. Po albu Rajaz se vám také bude hezky spát, ale určitě vás neuspí. Alespoň mě ne.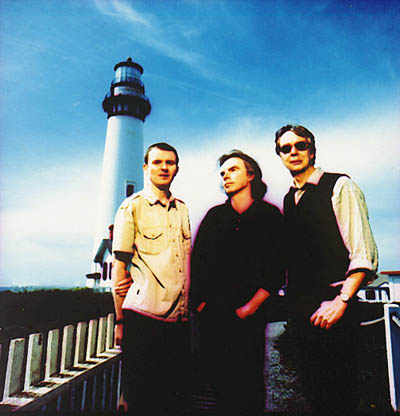 Po překvapivě kvalitní nahrávce Harbour Of Tears (1996) se tedy koná překvapení číslo 2. A pro mě osobně mnohem větší. A následné album A Nod And A Wink (2002) je také výborné.
Jak skončit? Přemýšlím, jak tohle album trefně definovat bez použití nějakých matoucích metafor. Hudba na albu Rajaz je… prostě poezií s velkým P.
(Bráno teď čistě subjektivně – Rajaz a Sněžná husa (The Snow Goose, 1975) jsou snad jediná alba od Camel, kterým bych přiřadil maximální počet hvězdiček – vlastně v případě alba Rajaz tak teď činím.)
SKLADBY:
1. Three Wishes (6:58)
2. Lost And Found (5:38)
3. The Final Encore (8:07)
4. Rajaz (8:15)
5. Shout (5:15)
6. Straight To My Heart (6:23)
7. Sahara (6:44)
8. Lawrence (10:46)
SESTAVA:
Andy Latimer – vocals, guitars, flute, keyboards, percussion, producer
Ton Scherpenzeel – keyboards
Colin Bass – bass
Dave Stewart – drums, percussion
+
Barry Phillips – cello
Rajaz
Camel
Prog Rock
Camel Productions
1999
CD
8