Mesačné archívy: máj 2017
Poslouchám novou desku a je mi dobře.
Psych-bluesrocková kapela zo štátu Illinois s príjemnou a zaujímavou muzičkou. Po vydaní jediného albumu s piatimi skladbami sa rozpadla.
Internet je momentálne plný správ o úmrtí Gregga Allmana, významného predstaviteľa americkej legendárnej južanskej kapely Allman Brothers Band. Myslím si, že keby nebol krátko manželom Cher, tak by okolo toho v našich končinách až také haló nebolo. Rád by som pripomenul niekoľko skladieb (presne tucet), ktoré milujem a pre ktoré sa oplatí o túto, v Amerike velebenú, u nás opomenutú, formáciu zaujímať. VIAC (Ne)tuctový úvod do Allman Brothers Band →
Pořád se nemohu nabažit této hudební lahůdky, skvostná práce!
Černoušky zbožňuji, sapristi, jak ti hrají, to nemá chybičku!
Všem, rádoby metalistům doporučuji SKVOST.  A poslechnout celé album minimálně třikrát za sebou!!!
Parádní jízda parádních (nejenom) kláves.
Výborný súčasný hardrock z Indonézie, obal zaujal tiež.
Po několika nádherných přeháňkách si dám parádní druhé album Kansas.
Plnohodnotné a šťavnaté album, kdo má rád hardrockovou míchanici, ten se bude oblizovat. Fajnová práce!
NWOBHM z gréckej Macedónie.
Načo nosiť drevo do lesa? Lykožrútom? Pocity márnosti sú síce občas (často) opodstatnené, predsa len je život sériou katastrof, až mám niekedy pocit, že ide o spiknutie psychoanalytikov s cieľom opodstatniť ich márnu existenciu. Ale dosť bolo konšpirácií! Keď sa povie Dio, tak o nejakej nihilistickej orgii nemôže byť reč! Naopak, na rad prídu skalopevné slová o tvrdej muzike! Kričte so mnou: "The Last In Line!" VIAC Diobetikom vstup zakázaný! →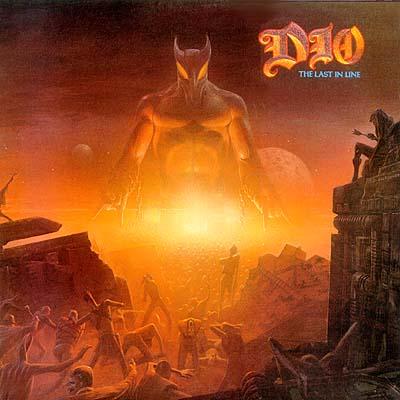 The Last In Line

Dio

hard rock, heavy metal

Warner Bros., Vertigo

1984

LP, CD

9

Tak se dívám podědil sem toho dost, tych starých kapel. Jedna z nich.
Kapela z Glasgowa so zaujímavou muzičkou.