Jediné, čo má kapela Yesterdays spoločné s Rumunskom je to, že pochádza z mesta Cluj (Kluž), teda väčšina členov skupiny má rumunské pasy. (Bubeník Dávid Kósa je maďarský štátny príslušník). Severozápad tejto balkánskej krajiny však obýva majoritne maďarsky hovoriace obyvateľstvo, takže niet divu, že texty songov Yesterdays a zároveň ich domovská webová stránka sú alternatívne v maďarčine a v angličtine. Keď sa v roku 2006 na domácom (teda maďarsko-rumunskom) trhu objavilo ich regulérne štúdiové CD Holdfénykert, neušiel talent a potenciál tejto skutočne interesantnej skupiny šéfom francúzskeho progresívneho labelu Musea Records a v remastrovanej verzii ho v roku 2007 uviedli na celosvetový hudobný trh.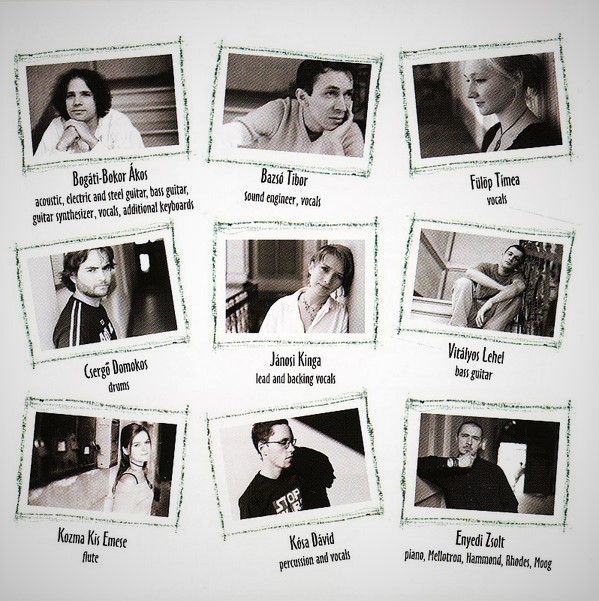 Niet najmenších pochýb, že to bol správny obchodno-manažérsky ťah. Prvá polovica albumu prináša skôr poloakusticky ladené, lyrickejšie a krehkejšie skladby, ktoré majú nesmierne blízko k tomu, čo na poľskej progrockovej scéne tvorila kapela Quidam počas pôsobenia fenomenálnej speváčky Emilie Dzerkowskej: sila melódie, výborné aranžérske spracovanie kratších a stredne dlhých songov, časté využívanie flauty a dominantný a osobitý ženský vokál. Hudba, ku ktorej má iste blízko asi každý, kto je milovníkom britského "celtic-progu", reprezentovaného kapelami, ako sú Mostly Autumn, Iona, či Karnataka. Nielen štruktúra a aranžmá skladieb, ale aj personálne zloženie skupiny Yesterdays pripomína tieto kapely. Jednoznačné skladateľské, aranžérske a producentské piliere skupiny sú súčasne aj veľmi kvalitní instrumentalisti: gitarista a spevák Ákos Bogáti-Bokor a hráč na všetky klávesové nástroje Zsolt Enyedi. Excelentný sólový spev (Kinga Jánosi) je doplňovaný vokálmi druhej speváčky Timei Fülöp a ďalších troch mužských členov kapely.
Druhá polovica albumu má podstatne viac rockový drajv a Yesterdays sa približujú dnes podobne znejúcej britskej kapele Magenta (ostatne Kinga Jánosi znie takmer na nerozoznanie od Christiny Both z Magenty). Pre uši poslucháča zo slovanských krajín znie inak kostrbatá maďarčina z úst Kingy prekvapujúco rovnako príjemne, ako jej kvalitná angličtina. Nepochybným vrcholom albumu je 12-minútový, dvojdielny opus Seven, ktorý svojou dĺžkou, štruktúrou, atmosférou a celkovou náladou pripomína And You And I od britských Yes. Motív z I Get Up, I get Down z yesovského opusu Close To the Edge zase zaznie epizódne na flaute v skladbe Don't Be Scared. Asi nie náhodou…
Inštrumentálka If ever v podaní gitaristu Ákosa môže smelo konkurovať podobným bravúrnym kúskom The Clap alebo Mood for A Day od Steve Howea, známych aj z drvivej väčšiny koncertov Yes (ostatne Ákos obidve Howeove gitarové "hity" hravo prezentuje na CD Yesterdays's Dream is Now z roku 2004). Každá skladba a skladbička na tejto doske má svoje špecifické čaro. Nádherné sú, ako spojené nádoby premostené úvodná, Quidamovská Sunlit Garden a titulná, barokovo znejúca Moonlit Garden, epicky vystavaná a zložitá Where Are You? a môj najväčší favorit, záverečná snivá Somewhere in Space s mámivým spevom Kingy.
O tom, že kapela rozvíja svoj nesporný talent, svedčí aj jej pomerne častá účasť na spoločných kompilačných projektoch vydavateľstva Musea Records a fínskeho progrockového časopisu Colossus v posledných rokoch. Jasným dôkazom toho je najmä 20-minútový epos Suite Pauline na kompilácii The Spaghetti Epic, vol. III (2008)…
Hodnotenie: 4,5.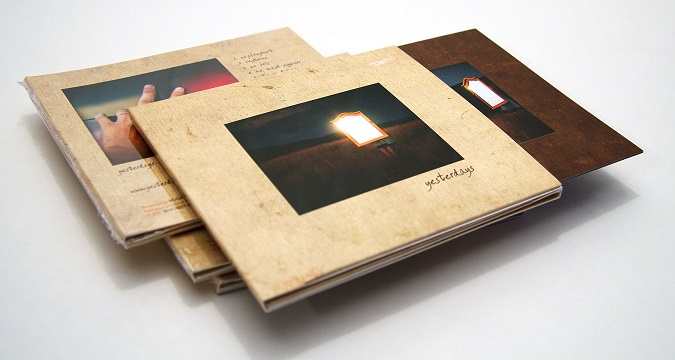 SKLADBY:
01. Napfénykert ~ Sunlit Garden (2:11)
02. Végtelen ~ Infinite (4:40)
03. Ne félj ~ Don't Be Scared (5:53)
04. Ha majd egyszer ~ If ever (3:12)
05. It's So Divine (4:55)
06. Hol vagy? ~ Where Are You? (8:02)
07. Várj még ~ Just Stay (5:38)
08. Holdfénykert ~ Moonlit Garden (2:25)
09. Seven (11:44):
—– I. Your Colours
—– II. My Words
10. Valahol a térben ~ Somewhere in Space (6:24)
ZOSTAVA:
Fülöp Tímea – vocals
Jánosi Kinga – vocals
Bazsó Tibor – vocals
Bogáti-Bokor Ákos – acoustic, electric & steel guitars, bass, guitar synth, vocals, keyboards, producer
Enyedi Zsolt – piano, Mellotron, Hammond, Rhodes, Moog
Kozma Kis Emese – flute
Vitályos Lehel – bass guitar
Csergõ Domokos – drums
Kósa Dávid – percussion, vocals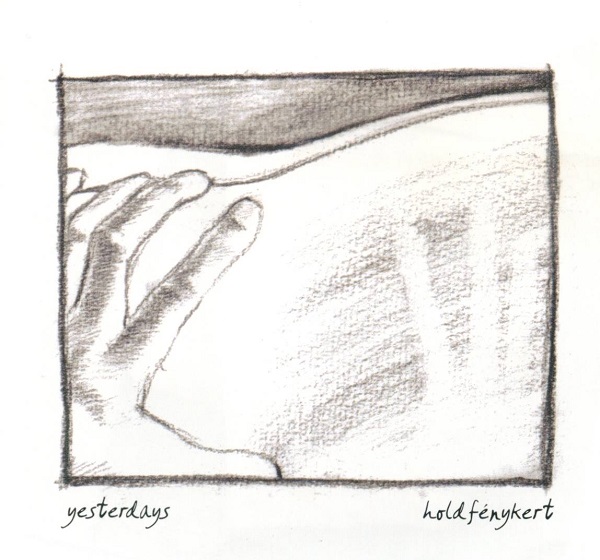 Holdfénykert
Yesterdays
Prog Rock, Symphonic Rock
Rockszervíz
2006
CD
10