CD Cinevox Record – CD MDF 321   /1999/
Skupina Il reale impero Britannico nikdy neexistovala, byla to jen zástěrka pro nekalé rejdy Cinevox Record a rarášků Goblin. Ti v té době sklízeli nečekaný úspěch se soundtrackem k mysterióznímu bijáku Profondo rosso (1975) a tak se k hudební náplni šokujícího filmu Perchè si uccidono raději nehlásili…

Nejde o to, že by ta muzika byla tak špatná, ba naopak. Horší je to s kontroverzním obsahem samotného filmu. Kapela (i firma) měla celkem oprávněné obavy z toho, že by jí mohl poškodit ve slušně se rozjíždějící kariéře a tak s ním nechtěla mít nic společného. Já ho neviděl, ale jedna recenze se nachází i na stránkách s Česko – Slovenskou filmovou databází a dá se z ní vyčíst, že to nebude podívaná pro citlivé jedince. Buď jak buď, původní soundtrack k filmu Perchè si uccidono vyšel pod smyšleným jménem, ve velmi malém nákladu a dnes patří – spolu s albem Cherry Five – k nejvzácnějším a nejdražším položkám rozšířené diskografie Goblin.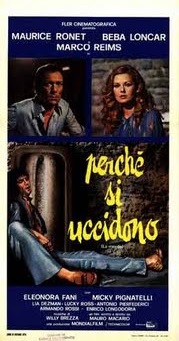 Na plakátech k filmu (i v bookletu CD) je jako autor hudby uvedený Willy Brezza (02.01.1935 – 31.12.1996), ale není to tak úplně pravda. Brezza je podepsanej pod šesti skladbami z jedenácti a o zbytek se postaral Fabio Frizzi (02.07.1951), který se o pár let později proslavil díky spolupráci s mistrem hororu Luciem Fulcim. Nevím, nakolik se do skládání zapojila samotná kapela, ale jistě k tomu měla co říct a pod čtyřmi tracky je jí přiznáno spoluautorství.
A zrovna tyhle čtyři skladby se mi líbí z celého soundtracku nejvíc. Líbezná Edda se zpěvem (beze slov) tehdejší italské filmové star Eddy Dell´Orso, snad ještě o ždibec líbeznější Ammoniaca a svižné, chytlavé instrumentálky Epopea a Epopea (Reprise). S tunami moogu a mellotronů…
Kompozice Kalu a písnička (jediná na desce) My Damned Shit se od zbytku materiálu poněkud vzdalují. Autorem první uvedené je Fabio Frizzi a je to naléhavá, rytmická věc s dechy a opravdovými smyčci. Tu druhou složil Willy Brezza a zaskvěl se v ní především zpěvák Tony Tartarini, který u Goblin krátce působil v době, kdy si říkali Cherry Five (historie skupiny Goblin je poněkud zašmodrchaná a její sepsání by bylo na samostatnej článek).
Posledních pět položek je od Willyho Brezzy a pochválil bych především melodickej "kraťas" Dodici e un quarto, nebo krví a tajuplnou atmosférou nasáklou R.I.B. Naopak takové Block, či Distrazioni jsou hodně do jazzu a docela mi připomněly slovenskou Fermatu a jejich Huascaran.
Náklad původního vinylového alba nepřesahoval 1000 kopií a ty, co mezi lidmi zbyly se postupem času proměnily v rarity placené zlatem. V současné době jsou k mání (na discogs) dvě, jedna za 900 a druhá dokonce za 1390 Euro. A tomu říkám ranec. S reedicemi to taky není žádnej zázrak, ale pár se jich urodilo. Moje vydání je z roku 1999 a kromě stříbrného kotouče obsahuje ještě osmistránkovej booklet s kredity a několika filmovými fotografiemi. Užitečné jsou i v angličtině napsané podrobnosti k obsahu filmu a situaci kolem kapely.
Je to pěkné album s několika výtečnými, byť vesměs instrumentálními skladbami. Můj tajnej tip nejen pro fanoušky soundtracků a kapely Goblin, ale symfonického art rocku obecně.
Lato A
01. Epopea – 2:55 (Claudio Simonetti, Fabio Frizzi, Fabio Pignatelli, Massimo Morante, Walter Martino)
02. Ammoniaca – 2:25 (Claudio Simonetti, Fabio Frizzi, Fabio Pignatelli, Massimo Morante, Walter Martino)
03. Kalu – 4:55 (Fabio Frizzi)
04. Edda – 3:01 (Claudio Simonetti, Fabio Frizzi, Fabio Pignatelli, Massimo Morante, Walter Martino)
05. Epopea (Reprise) – 2:55 (Claudio Simonetti, Fabio Frizzi, Fabio Pignatelli, Massimo Morante, Walter Martino)
Lato B
06. My Damned Shit – 3:09 (A. Pietravalle, Guglielmo Brezza)
07. Dodici e un quarto – 1:58 (Guglielmo Brezza)
08. Block – 2:41 (Guglielmo Brezza)
09. R.I.B. – 4:15 (Guglielmo Brezza)
10. Apotheke – 2:31 (Guglielmo Brezza)
11. Distrazioni – 2:32 (Guglielmo Brezza)
Musicisti:
Claudio Simonetti – tastiere
Massimo Morante – chitarra
Fabio Pignatelli – basso
Walter Martino – batteria
Personale aggiunto:
Edda Dell'Orso – voce (brano: Edda)
Tony Tartarini – voce (brano: My Damned Shit)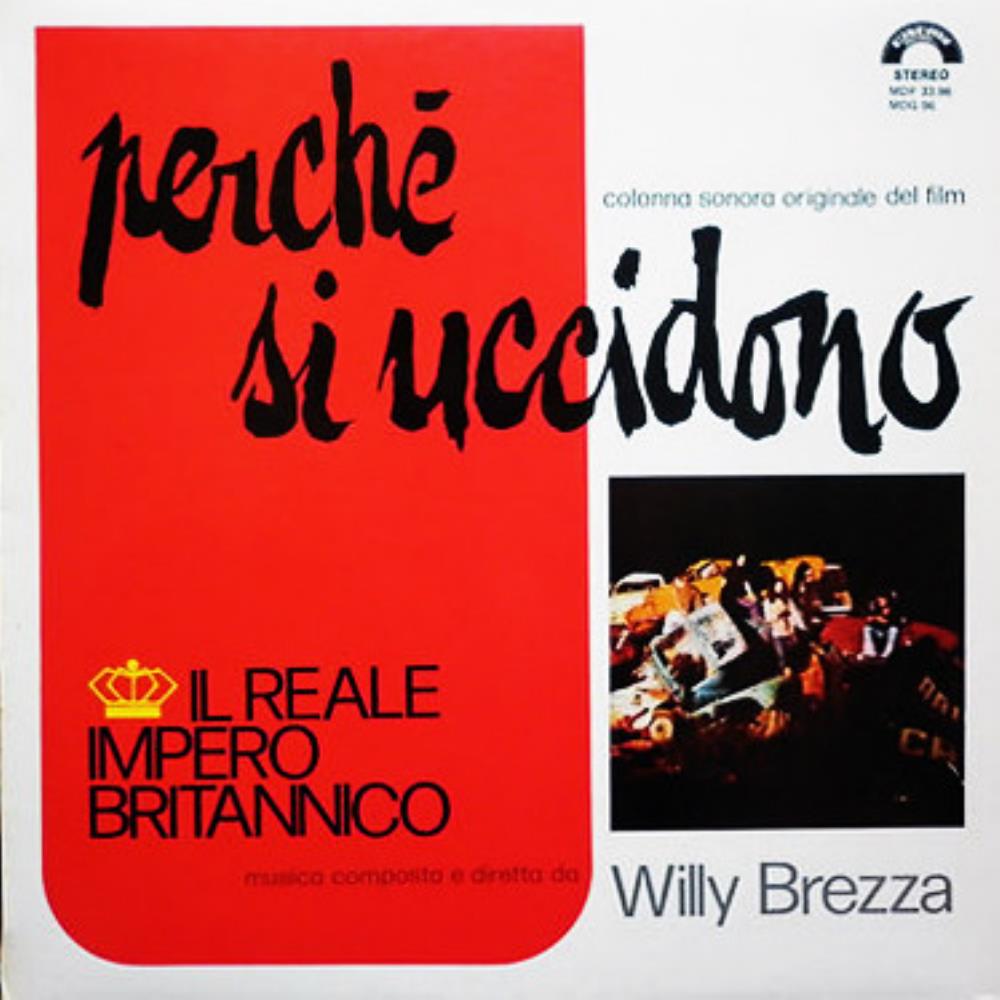 Perché Si Uccidono (Colonna Sonora Originale Del Film)
Il Reale Impero Britannico
Soundtrack, Experimental, Prog Rock
Cinevox Record
1976
LP
11
CD Cinevox Record – CD MDF 321 /1999/