Výraz Tonton Macoute je francúzskeho pôvodu a v mytológii kreolov žijúcich na ostrovoch Karibiku je pomenovaním nočného prízraku, ktorý po zotmení lapal a unášal vo vreci neposlušné deti, ktoré už potom nikto nikdy viac nevidel. Nakoľko sa polovojenská milícia haitského diktátora François "Papa Doc" Duvaliera chovala rovnako voči neposlušným odporcom režimu, obyvatelia ju tiež pomenovali výstižne po tejto nočnej more.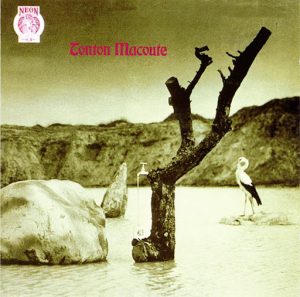 Ako však prišla skupina založená v mestečku Newbury v grófstve Berkshire západne od Londýna k tomuto názvu, zostáva dodnes nezodpovedané. Kvarteto v lete roku 1970 založili skúsení muzikanti, klávesista Paul French, hráč na flautu a klarinet, alt a tenor saxofón Dave Knowles, basgitarista, gitarista Chris Gavin a nakoniec bubeník Nigel Reveler. Všetci štyria muzikanti však už istý čas spolu pôsobili v kvintete s názvom Windmill, spoluhráčom im bol spevák a gitarista Dick Scott, predtým hrajúci aj v doprovodnej skupine Screaming Lord Sutcha. Windmill mali podpísanú nahrávaciu zmluvu s vydavateľstvom MCA Records, ktoré im aj vydalo niekoľko singlov. Bohužiaľ, sľubne sa rozbiehajúcu kariéru prerušila tragická nehoda, kedy Dick Scott počas cesty na vystúpenie v Berlíne utrpel autonehodu, pri ktorej spolu s manželkou zahynuli. Táto smutná udalosť predčasne ukončila kariéru skupiny Windmill. Pozostalá štvorica hudobníkov však nehodlala hodiť flintu do žita a po dohode s bývalými manažérmi založili skupinu Tonton Macoute, ktorej staronový manažment dojednal nahrávaciu zmluvu u nového vydavateľstva Neon, sublabelu spoločnosti RCA založeného za účelom vyhľadávať talentované mladé skupiny hrajúce progresívny rock a vydávať ich nahrávky. U vydavateľstva sa Tonton Macoute ocitli v spoločnosti hudobne podobne zmýšľajúcich progrockerov Running Man, Spring, Raw Material či folkrockerov Dando Shaft. Nahrávanie albumu prebiehalo v londýnskom štúdiu Advision Studios, skupina si ho produkovala sama a s konečným zvukovým mixom im pomohol zvukový inžinier Martin Rushent, neskôr známy pre producentskú spoluprácu s pankáčmi The Buzzcocks alebo The Stranglers. Známou osobou podieľajúcou sa na prácach albumu bol tiež fotograf a dizajnér Keith "Keef" McMillan zlanárený od vydavateľstva Vertigo, kde sa podieľal na dizajne množstva platní skupín patriacich do stajne legendárneho vydavateľstva, namátkovo prvé dva albumy skupiny Black Sabbath alebo debut od Affinity, Beggars Opera. Album sa dostal do predajní v roku 1971, LP skupiny Tonton Macoute bolo štvrtým v poradí v katalógu mladého vydavateľstva. Skupina sa vytrvalo snažila živými vystúpeniami vo vysokoškolských kluboch a baroch okolo celého Anglicka podporiť predaj svojho debutu, ich hudba sa dočkala pozitívneho ohlasu od hudobných odborníkov ako i obecenstva. Predajnosť však zostala veľmi nízka, čo sa podpísalo pod predčasné zaniknutie skupiny.  Prispelo k tomu aj samotné vydavateľstvo Neon, ktoré po tom, čo v Anglicku vydalo iba 11 platní a 4 single, ukončilo činnosť. V roku 1972 ešte pod skráteným menom Tonton u RCA vydávajú SP na A strane so skladbou Summer Of Our Love napísanou Frenchom a Knowlesom a na B strane skladbou Greyhound Lady napísanou Gavinom a Revelerom. Potom, čo sa ani predaj singla neukázal úspešným, Paul French skupinu opúšťa a onedlho zakladá poprockovú formáciu The Paul French Connection, neskôr premenovanú na Voyager, ktorá v roku 1979 zaznamenala úspech v hitparádach skladbou Halfway Hotel. Krátko po odchode klávesáka sa aj skupina rozpadá a členovia sa roztrúsili každý vlastnou cestou. Knowles zakladá skupinu Turbo, Gavin sa preorientuje na fotografovanie, stále však vo svojom voľnom čase hrá a Reveler sa prehupol na opačnú stranu hudobného biznisu, stal sa producerom a v súčasnosti riadi biznis distribučnej spoločnosti.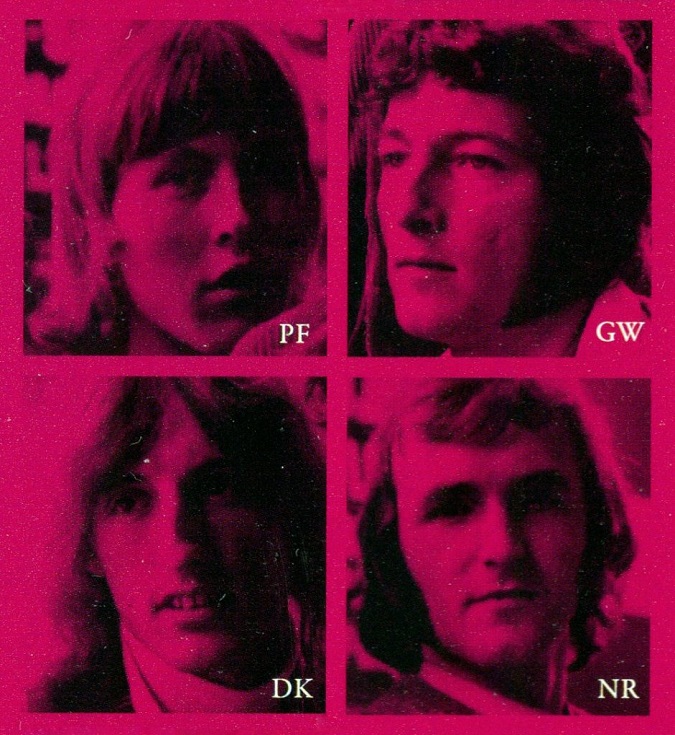 V duchu nového progrockového trendu sa členovia skupiny rozhodli zúročiť svoje skúsenosti v oblasti džezovej hudby a bluesu, nahrali album, ktorý i odstupom polstoročia stále pôsobí nadčasovo a aj v súčasnosti dokáže osloviť nové generácie hudobných fajnšmekrov. V období, keď sa ešte donedávna striktne vymedzené hranice medzi hudobnými žánrami rozplynuli v rôznofarebnom progresívnom opare, Tonton Macout stavili na fúziu progresívneho rocku s džezrockom a džezom. V snahe vytvoriť si vlastný hudobný charakter neváhali siahnuť až do obdobia zrodu moderného džezu a miestami použili taktiež prvky z vážnej hudby. Tieto námety využili pri vytvorení svojho hudobného repertoáru a výsledok ich práce im nakoniec zabezpečil vlastnú, charakteristickú identitu. K tomuto prirodzene nápady a ambície nestačili, výsledné znenie prijateľné pre novú generáciu náročného rockového poslucháča si vyžadovalo najmä mimoriadne nadaných muzikantov. Album jasne dokazuje, že Tonton Macoute v tomto bode žiadne ťažkosti nemali, miestami mám dojem, že členovia skupiny sa v štúdiu zišli iba tak zadžemovať si, skladby albumu dokázali nahrať s prirodzenou samozrejmosťou a profesionálnym nadhľadom. Z nahrávok srší sebavedomie a je zrejmé, ako sú členovia kapely dlhoročnou spoluprácou zohratí, po celý čas trvania albumu ťahajú za rovnaký koniec lana. French bravúrne zvláda klavírne aj hammondové party, Knowles sa s jeho hrou na saxík a flautu v mojom osobnom rebríčku dycháčov vyšvihol medzi elitu a Gavin z Revelerom pozdvihli hru basgitary a bicích z doprovodnej funkcie na level sólistu a vyžadujú si od poslucháča sa obzvlášť sústrediť na ich hru. Jednotlivé skladby nedokážem objektívne rozpitvávať, pre mňa je tento album ako celok jedným z najzásadnejších aktov raného obdobia progresívneho rocku a dokázal by som písať iba samé superlatívy, s ktorými by som čitateľov nerád ovplyvňoval.
Albumu sa ušlo viacero CD reedícií, najprv som mal tú česť vlastniť neoficiálne vydanie, ešte ani úroveň hlasitosti nebola stála, po celý čas kolísala. Našťastie, v rámci reedície katalógu vydavateľstva Neon, o rok neskôr album vydal i Repertoire Records a v 2010 znovu vydal v digipackovom prevedení. Talianska Akarma v roku 2001 album tiež vydala, pre istotu hneď na CD aj na LP.
O 46 rokov neskôr Paul French kontaktoval bývalých spoluhráčov s nápadom znovu nahrať ich debutový album s tým, že skladby prispôsobia štandardu súčasného progresívneho rocku. Nahrávacie práce sa uskutočnili v štúdiu Rosedale Studio vo Windsore a dvoj CD Tonton Macoute – Revisited Edition bolo v auguste roku 2017 vydané japonským vydavateľstvom Wasabi Records. Prvé CD obsahuje pôvodný debut z roku 1971 a druhé obsahuje v podstate akýsi remake, prepracovania pôvodných skladieb vytvorených samotnou skupinou. Ukončenia prác sa bohužiaľ Dave Knowles nedočkal, opustil tento svet v septembri roku 2015. Mám taký dojem, že do niektorých nových skladieb namixovali jeho pôvodné dychové party zo skladieb albumu vydaného v roku 1971.
01. Just Like Stone
02. Don't Make Me Cry
03. Flying South In Winter
04. Dreams
05. You Make My Jelly Roll
06. Natural High (Part 1)
07. Natural High (Part 2)
Paul French – akustické a elektrické piano, organ, spev
Dave Knowles – alt a tenor saxofón, flauta, klarinet, spev
Chris Gavin – basgitara, akustická a elektrická gitara
Nigel Reveler – bicie, perkusie
Tonton Macoute
Tonton Macoute
Progrock
RCA Neon NE-04
1971
CD
7
CD Repertoire Records – REP 5197 (2010)