Na počátku osmdesátek došlo ke vzniku a transformaci mnoha hudebních stylů. Na poli hřmotné "průmyslové" muziky se po prvních nesmělých pokusech Throbbing Gristle a Cabaret Voltaire v sedmdesátých letech se teprve v novém desetiletí dostaly k veslu post industriální věrozvěstové, kteří počali důrazněji rozvíjet základy tohoto stylu. Kdo tento kvas pozorně sledoval, ten se musel podivovat nad rozmanitostí a tvořivostí jednotlivých kapel a umělců.
Až v tomto období pojali styl hudebníci více akčně a od různých modulátorů zvuku přešli k analogové tvorbě pomocí různě sestrojených perkusivních nástrojů vytvořených z různých volně zavěšených želez, pružin a plechů. V Západním Berlíně tím prosluli Einsturzende Neubauten, v Anglii třeba Test Department. Kdo by si toto období druhých jmenovaných chtěl připomenout, tomu doporučím třeba vynikající album Beating the Retreat z roku 1984.
Tak jako většina kapel, která ve vývoji neustrnula, tak i  Test Dept počali svoji hudbu kultivovat a používat více syntenzátorů, ale i akustických nástrojů. V devadesátkách koketovali s vážnou hudbou (Pax Britannica, 1991) nebo dokonce s taneční elektronikou (Totality, 1995). V roce 1997 pak ukončili činnost a rozprchli se do jiných souborů.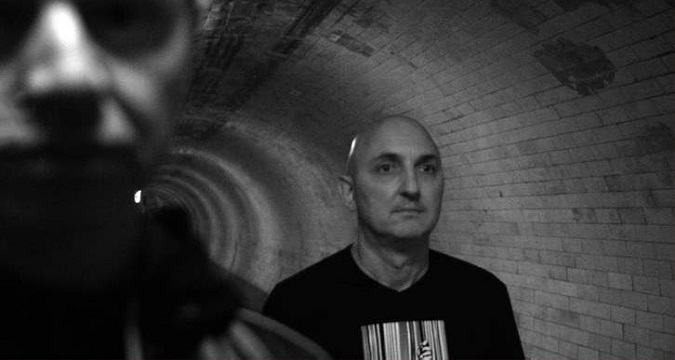 Jákési znovuzrození Test Department zaznamenali fanoušci v roce 2014, kdy proběhly různé výstavy, byla vydána kniha a uskutečnily se nějaké koncerty. Kapela nikdy neskrývala své levicové názory, několikrát se ve své kariéře zapojila do podpory stávkujícím dělníkům. Současný stav politického směrování v Anglii vyburcoval původní zakladatele Paula Jamrozyho a Grahama Cunningtona k opětovné tvorbě. Jako blesk z čistého nebe se pak minulý rok objevila zpráva, že nová studiová deska je po 22 leté přestávce připravena k vydání.
"Chaos, ve kterém se nyní nacházíme, je neuvěřitelný, a proto jsme desku pojmenovali "Porucha". Je to velmi znepokojivá doba," říká Graham Cunnington. Současnou politickou deziluzi pranýřují ve většině textů, jako například hned v úvodní Speak Truth To Power:
Těžká rozhodnutí v nelehké době
Chudoba je zločin
Úsporná opatření jsou nesmyslná
Nedostatek pravdy
se nám vymstí
Tento prezentovaný úryvek z refrénu ve volném překladu přibližuje náladu úvodní skladby "Řekni pravdu mocným". V podobném bojovém duchu se nese i zbytek písní. Další třeskuté téma otevřela skupina v písni GBH84, která pojednává o dodnes nevyšetřeném brutálním zákroku policie při stávce horníků v Orgreave v roce 1984.
Je tedy jasné, že v textové složce zůstala kapela konzistentní. A jak to dopadlo po hudební stránce? Zde jsem pociťoval jisté obavy, neboť poslední alba s techno odérem mě totálně zklamaly, proto jsem k novince přistupoval velice opatrně.
Už po prvním poslechu jsem byl příjemně překvapen. Kapela navázala na nejlepší díla z osmdesátek, řádně vycenila zuby a odolala tlakům na stvoření industriálního zvuku perkusí pomocí hudebních programů. Invenční elektronické pasáže byly dobarveny pěkně po staru analogově nasnímanými zvuky ocelových pružin, plechů a podobných propriet. Tím vznikla uvěřitelná produkce, která skutečně navázala na zvuk kapel z tohoto ranku z dob dávno minulých.
Desku lze rozdělit do několika částí. Jedna je postavená na hypnoticky hutných rytmech ve stylu EBM – takový je Landlord a Information Scare a částečně Full Spectrum Dominance nebo Two Flames Burn. Tyto skladby jsou prostřídány něžnýmiplochami s mixem různých ambientních ruchů – takovou je posmutnělá balada Debris a Gatekeeper. Vrchol alba spatřuji v úvodní, útočně valivém a až symfonicky působícím monolitu Speak Truth to Power, která je svými samply trubek a houslí a jedovatě zkresleným zpěvem jasnou reminiscencí starých časů tvorby TD. Druhým klenotem je zatěžkaná GBH84 – nejtemnější song alba, kde se mezi masivními samply, které plení vše kolem, proplétají něžné melodie klavíru.
Závěrem: barevná reunionová deska jedné z ikon post industriálních stylu – Test Department – byla vydána po 22 letech. Očekávání jsem neměl takřka žádné, o to větší bylo překvapení z těchto osmi skladeb, které v sobě spojily to nejlepší z několika dekád vývoje tohoto stylu – hřmotnou rytmiku z osmdesátek, vkusně zapracované odkazy na EBM rytmy z let devadesátých a zvukově technicky vyspělý elektronický sound, který umožnil až nástup nového milénia. Spolu se solidním dynamickým a hutným zvukem je pro mne CD Disturbance totálně milým překvapením.
SKLADBY:
1 – Speak Truth To Power (00:06:20)
2 – Landlord (00:04:41)
3 – Debris (00:04:33)
4 – Full Spectrum Dominance (00:07:27)
5 – Information Scare (00:04:50)
6 – Gatekeeper (00:05:32)
7 – GBH84 (00:04:21)
8 – Two Flames Burn (00:07:53)
SESTAVA:
Drums – Zel Kaute
Electronics, Sounds – Lottie Lou
Percussion, Electronics, Vocals – Graham Cunnington, Paul Jamrozy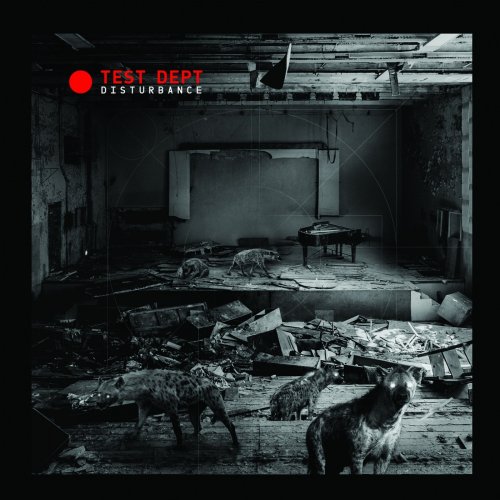 Disturbance
TPLP1443CDP
Test Dept.
post industrial, EBM
One Little Indian
2019
CD
8
internet