Z coloradského Denveru v USA pochádzajúca kapela Singularity je jednou z tých, ktorá v dnešnej záplave nadprodukcie hudby zo všetkých jej škatulkových, ale aj nezaraditeľných smerov a odnoží zaujme už na prvé počutie predovšetkým vnímavého a náročnejšieho poslucháča progresívneho rocku.

Je to jedna z tých nie veľa skupín, ktoré jalovo neplytvajú ohurujúcim a noblesným zvukom a hráčskym egoistickým exhibicionizmom. V ich hudbe väčšinou dominuje zvuk klavíra, alebo Hammondiek, ku ktorému sa pridávajú decentne ďalšie nástroje (samozrejme na čele s gitarou), alebo nezriedka jeden, až štyri vokály. Všetci štyria členovia kapely sú totiž okrem kvalitných inštrumentalistov súbežne aj hodne dobrí speváci. Pôvodní členovia, klávesák John Green a bubeník Jamie McGregor, pribrali k nahrávaniu svojho tretieho albumu gitaristu a hráča na cello Scotta Clelanda a basistu a flautistu Jonathana Patcha. V čase písania tohto textu nepoznám ich predošlé dve placky, ale verím znalcom kapely a fanúšikom na internetových serveroch, že posun kapely dopredu je evidentný a pozitivny.
Celkove pôsobí hudba denverských Singularity ako koláč upečený z týchto ingrediencií: sci-fi albumov Rush – (trilógia 2112, Farewell To Kings a Hemispheres), najmä vďaka dramatickej konštrukcii oboch dlhých skladieb, Anathema – evokácia farieb hlasov  bratov  Cavanaghovcov a spôsob uplatňovania viachlasných liniek je úplne evidentná a King Crimson – kôli rôznym disharmonickým pasážam, ale to skôr v okrajovejšom merítku. Asi najvýstižnejší stručný termín pre charakteristiku inštrumentálnej zložky hudby Singularity je "sofistikovaný Rush". Celkove je však tento tretí štúdiový počin skupiny koncepčným, zádumčivým a vo svojej podstate komorným dielom.
Mongrel je rozbehovka s crimsonovskými protirytmami a prechádza v prvý vrchol albumu – 15 minútový epos Smile, plný striedania nálad, pasáží s akustickou gitarou, cellom, flautou a s bohatým využitím vokálov všetkých štyroch členov kapely. Inštrumentálka XOT je vystavaná na majoritných klávesoch, kde základný motív je umne ovešaný drobnými vstupmi ďalších nástrojov. Patchquilt je balada, akoby z repertoáru Anathemy z obdobia albumu Judgement – klavír a spev à la Vincent Cavanagh jasne dominujú… Kaleidoscope je môj jasný favorit s kratších skladbiček na albume – krásne snivý duet piana a jemnej gitarovej hry. Druhý epos na albume, vyše 20 minútový Islands je plný viacnásobných vokálov (medzi jednotlivými hlasmi sú cítiť skutočne len malé nuansy a rozdiely v ich farbe) na silnom klavírnom podklade, krásna gradácia skladby je zaplnená častejšími flautovými vyhrávkami a je efektným vyvrcholením tohto diela.
Je nesmierne príjemné náhodne objavovať takéto perly a osobne mi to prináša v poslednej dobe stále lepší pocit ako počúvať a opisovať nostalgicky albumy hrdinov 70. rokov. Čerstvý vietor a fúzia rôznych odnoží subžánrov rocku je iste prínosom pre ten skutočný "progresívny rock" dnešnej doby. Pri albume Of All The Mysteries mám tento pocit zase raz jednoznačne…
SKLADBY:
1. Mongrel (3:12)
2. Smile (14:50)
3. XOT (6:47)
4. Patchquilt (3:55)
5. Kaleidoscope (3:22)
6. Islands (20:26)
ZOSTAVA:
John Green – keyboards, vocals
Jamie McGregor – drums, vocals
Scott Cleland – guitars, vocals, cello
Jonathan Patch – bass, vocals, flute
P. S.: Tohtoročný darček od bubeníka Jamieho McGregora…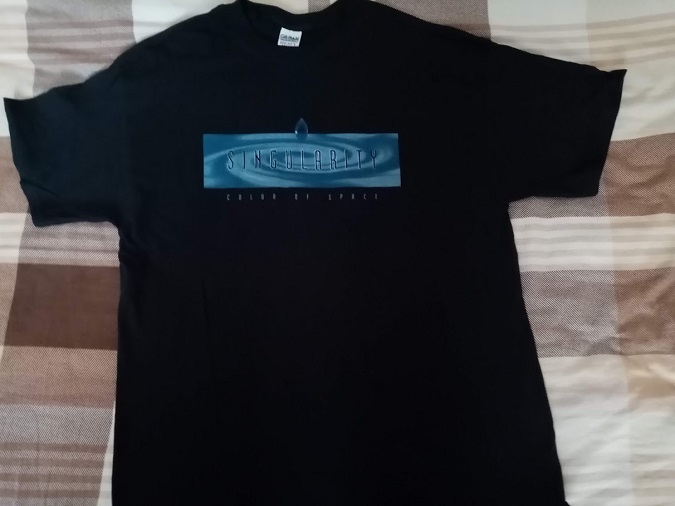 Of All The Mysteries
Singularity
Prog Rock
Singularity Self-Released
2007
CD
6