CD AMS – AMS146CD /2009/
Italskej kytarista, trumpetista a skladatel Rodolfo Maltese se proslavil především jako dlouholetej člen art rockových Banco del Mutuo Soccorso, ale během své úspěšné kariéry se stačil podílet ještě na mnoha dalších hudebních projektech. Tím nepochybně nejznámějším je Indaco, který spoluzaložil s Mariem Pio Mancinim, ale neméně zajímavou kapelou byla i Rodolfo Maltese Group, pocházející z druhé poloviny osmdesátých let.
Rudi tehdy spolupracoval s několika skvělými hudebníky a po jeho boku se objevily persony kalibru Toni Armetta (Algemona Quartetto, Indaco), Andrea Alberti (Algemona Quartetto, Toni Germani Quartet), Walter Martino (Goblin, Il Reale Impero Britannico, Libra, Orchestra Di Enrico Simonetti), nebo Vittorio Nocenzi (Banco). Výsledkem této spolupráce je jediné album, natočené v roce 1987 (údaje na internetu se různí, vycházím z informace na obalu CD), ale vydané až v roce 2009 prostřednictvím agilního vydavatelství AMS.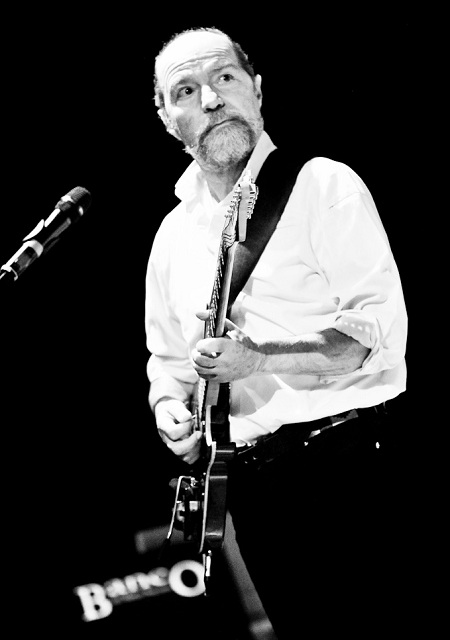 Drtivou většinu materiálu napsal Maltese, ovšem na několika skladbách se skladatelsky podíleli ještě Andrea Alberti a Toni Armetta. Album je inspirováno knižním bestsellerem Richarda D. Bacha Racek Jonathan Livingston, ale s tou trochou zpěvu beze slov je vlastně komplet instrumentální a charakterizoval bych ho jako velmi pěknej, k posluchači vlídnej a melodickej jazz rock, typickej pro polovinu osmé dekády minulého století.
Na úvod tady máme svižnou Flamingo. Prim hraje především Rudyho kytara, ale pěkná sóla si střihnou i baskytara a Minimoog. Od druhé skladby kapela polevuje v tempu, ale nikoliv v nasazení. Mirage je jen takovou krátkou, náladotvornou "dumkou", po které přichází osm minut dlouhá a mnohovrstevnatá kompozice Long Time A Go. Motivek na saxofon v úvodu skladby mi připomíná československej Energit, ale opravdu jen velmi vzdáleně, tahle přístupná a melodická hudba je o něčem docela jiném. Zhruba v polovině skladby dojde k malému zrychlení a sólům na elektrické piáno a ságo. Poprvé se tu objeví aj hlas beze slov, kterej tak dovedně dobarvuje atmosféru.
V příjemně ospalé a houpavé Eleonor vyšívá hlavní melodickou linku ságo a Rudyho rychlé prsty šplhají především po hmatníku akustické kytary, zatímco plně elektrifikovaná Geronimo jako kdyby vypadla – a to i díky doprovodu strojově přesných bicích – z některého z prvních alb Joe Satrianiho. Sorry jako, ale ten jazz rock z ní fakt dělá až teprve sólo na saxofon zhruba v polovině skladby. V následující Births86 Uno dojde i na bubenické orgie, ale bacha! Jsme v polovině osmdesátejch let, Walter Martino tady používá elektronické bicí a tak je to sólo s kaskádami synteticky znějících breaků docela originální. A taky nezvyklé…
Předposlední l volo del gabbiano je jenom příjemnou atmosférickou vsuvkou a celé album končí pěknou a melodickou Births86 Due. Sladkou třešničkou na pomyslném dortu je pak bonus, v podobě předělávky slavné skladby Masona Williamse Classical Gas.
Po hudební stránce je to špica, ale zvuk neni – bohužel – z nejlepších, nahrávka z roku 1987 by mohla a (hlavně) měla znít líp. S největší pravděpodobností však nejde o profi snímek, ale o pracovní verzi, nebo demo, ovšem bližší podrobnosti se mi nepodařilo zjistit. Samotnej nosič se prodává jako luxusní rozkládací papersleeve a byl by ozdobou každé rockové sbírky, především pak fanoušků Banco del Mutuo Soccorso a Indaco.
Moje hodnocení : 3, 5 (tedy 4).
SKLADBY:
1. Flamingo
Synth [Minimoog] – Vittorio Nocenzi
Written-By – Rodolfo Maltese
2. Mirage
Written-By – Rodolfo Maltese, Toni Armetta
3. Long Time A Go
Vocals – Riccardo Cocciante
Written-By – Rodolfo Maltese
4. Eleonor
Written-By – Rodolfo Maltese
5. Geronimo
Written-By – Rodolfo Maltese
6. Births86 Uno
Written-By – Andrea Alberti, Rodolfo Maltese
7. Il Volo Del Gabbiano
Written-By – Rodolfo Maltese
8. Births86 Due
Vocals – Riccardo Cocciante
Written-By – Andrea Alberti, Rodolfo Maltese
Bonus Track:
9. Classical Gas
Arranged By – Rodolfo Maltese
Composed By – Mason Williams
SESTAVA:
Rodolfo Maltese – chitarra elettrica, acustica, synth Roland
Toni Armetta – basso
Walter Martino – batteria
Francesco Marini – sax e Heavy2000Akay
Massimo Carrano – percussioni
Andrea Alberti – piano e tastiere
Special guests:
Vittorio Nocenzi – minimoog su "Flamingo"
Riccardo Cocciante – voce su "Long Time A Go" e "Births 86 due"
Alfredo Golino – batteria su "Classical Gas"
Beppe Centarelli – chitarra ritmica su "Classical Gas"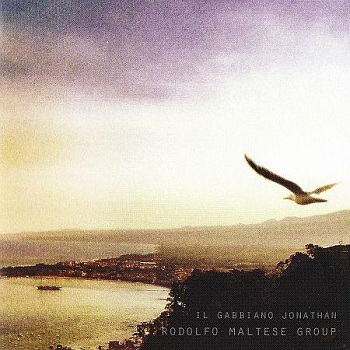 Il Gabbiano Jonathan
Rodolfo Maltese Group
Jazz Rock
AMS
2009
CD
8+1
CD AMS - AMS146CD /2009/