Po vydaní reunionového albumu The Muse Awakens (2004) nastal u kapely Happy The Man problém s pravidelným stretávaním sa, skúšaním potenciálne nového materiálu a nahrávaním, z dôvodov pomerne vzdialených trvalých bydlísk jednotlivých členov HTM v teritóriu USA a tiež kvôli kolidácii týchto aktivít s ich bežnými civilnými pracovnými povinnosťami.
Tvorivá chémia medzi klávesistom a saxofonistom Frankom Wyattom a gitaristom a spevákom Stanley Whitakerom však bola a je natoľko intenzívna, že ich vzájomná spolupráca zostala nepretržitá a spoločný hudobný materiál vydali najprv ako tandem na albume Pedal Giant Animals (2006), aby krátko na to založili skupinu – nasledovníka Happy The Man (keďže v jej zostave už nebol ani tretí pôvodný člen, basák Rick Kennell) s názvom OBLIVION SUN.
V roku 2007 teda vydali eponymný album, kde z predošlého projektu Pedal Giant Animals zostal jediný muzikant – bubeník Chris Mack (Iluvatar). Po vydaní tohto albumu a po ďalších personálnych korekciách sa kapela stabilizuje (basgitaristom sa stal David Hughes a za bicie zasadol Bill B. Brasso), teda oproti debutu (aj celej histórii HTM) sa OBLIVION SUN redukujú na kvartet. V roku 2010 je skupina hlavnou hviezdou amerického progresívne rockového festivalu RoSfest. V roku 2013 si to opäť zopakuje na ProgDay (Severná Karolína) a tiež na ProgHouse v New Jersey. To už je na svete aj druhý album OBLIVION SUN s názvom The High Places.
Štartovacia Deckard je viac menej typicky (HTM) dynamický inštrumentálny produkt, kde sa striedajú pasáže Whitakerovej jazzovo ladenej gitary a Wyattových klávesových (najmä klavírnych) podkresľujúcich variácií. Počiatočný pochodový rytmus bicích, k tomu sa pridá Wyattova píšťalka v nasledujúcej March Of The Mushroom Men – všetko to korešponduje s názvom tejto miniatúry. Možno to vyznie úsmevne, ale spôsob gitarovej hry v tejto skladbičke silno evokuje Fera Grigláka a máte pocit, že práve počujete slovenskú Fermatu.
Ďalší krátky (aj spievaný) song Everything má najviac charakter "Radio edit", niečoho, čo by sa dalo najskôr rozvinúť do dlhšej štruktúry. Nestalo sa a ostalo to v rovine celkom nenápadného kúsku, v pomerne jednoduchej, pesničkovej (pop rockovej) forme. Dead Sea Squirrels – Wyattov hypnotický sa opakujúci motív na altsaxofón a Whitakerova skreslená, kvílivá gitara v pomyselnom súboji, to celé v space-rockovom ošatení (hlavne v prostrednej pasáži) a popritom aj vtipne a veselo znejúce.
Vyše 22 minútová suita The High Places je v skutočnosti šesť parciálnych a v podstate nezávislých skladieb, prepojených dejovou líniou s plynulými prechodmi medzi nimi a majúca jasne charakter symfonického, prog rockového opusu. Ambiciózna konštrukcia, s gradovanou epickou výstavbou, celá pretkaná Whitakerovým dramatizujúcim, často naliehavým spevom s neustále sa meniacimi, pomerne zložitými inštrumentálnymi motívmi a nápadmi (s dominujúcim klavírom v podkladoch), aj s celkom efektným finále.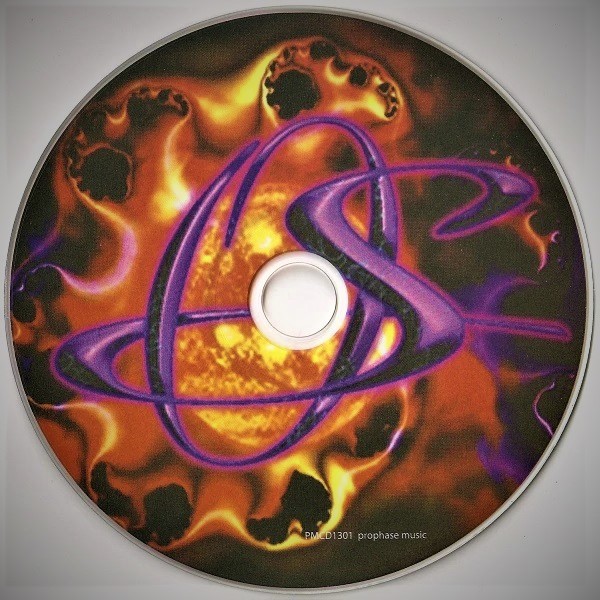 Vinylová stopáž albumu (necelých 42 minút), nedovolí poslucháčovi akýkoľvek náznak nudy, nenájdete tu žiadnu výplň vatou, či hluché miesto. Na druhej strane, ak poznáte globálnu tvorbu oboch hlavných protagonistov (hlavne tú z polovice 70. rokov), viete, že sila hudobných nápadov a invencia bola ich najsilnejšou zbraňou jednoznačne v minulosti. Vysoký nadštandard si títo páni ale neustále udržiavajú.
Happy The Man, jedna z najvýznamnejších prog rockových skupín všetkých čias, krátku dobu aj formujúca tvár tohoto subžánru v celosvetovom merítku, nikdy nekoncertovala mimo USA (či teritórium Severnej Ameriky). Snaha Stana Whitakera a Franka Wyatta v ostatnej dobe je zúčastňovať sa na prog rockovo orientovaných festivaloch kdekoľvek vo svete a podniknúť s OBLIVION SUN aj nejaké európske turné. Veľmi intenzívne im v tomto fandím a je mojím snom, vidieť týchto skvelých muzikantov aspoň pod týmto logom…

SKLADBY:
01. Deckard (6.35)
02. March Of The Mushroom Men (3.38)
03. Everything (2.39)
04. Dead Sea Squirrels (6.35)
05. The High Places
—– a. My Eyes (6:10)
—– b. Awakening (1:59)
—– c. Flowers (2:31)
—– d. The Rules (5:40)
—– e. The Cage (3:53)
—– f. Our Eyes (2:07)
Total time: 41:47
ZOSTAVA:
Stanley Whitaker – vocals, guitars
Frank Wyatt – keyboards, saxophones
David Hughes – bass guitar
Bill B. Brasso – drums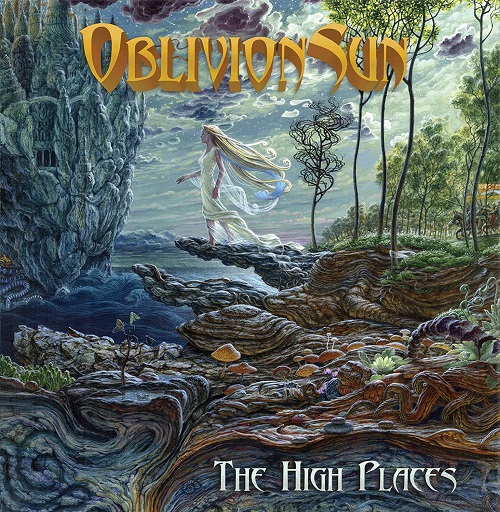 The High Places
Oblivion Sun
Prog Rock
Prophase Music
2013
CD, LP
10