Nikto nemá patent k posúdeniu hudobného diela a výsostné právo zaujať konečné stanovisko, verdikt. Všetko je to, raz a navždy, o subjektívnom postoji toho-ktorého autora. Osobne som to s Houses Of The Holy z vlastnej zbierky skúsil mnohokrát, v priebehu posledných dní som sa albumu venoval dosť intenzívne. Viedla ma k tomu túžba prísť na koreň určitým veciam, súvislostiam, výčitkám, kritikám, chválam…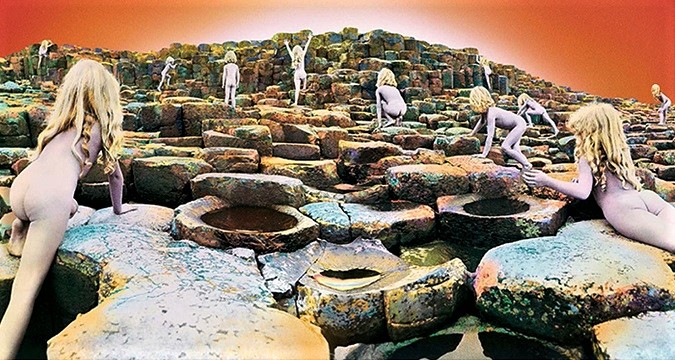 Nepatrím k tým, ktorí idú do kolien už pri samotnej zmienke o Led Zeppelin, ale rešpektujem, čo táto skupina priniesla, urobila, stvorila, dokázala. Na druhej strane, neviem si vysvetliť dosť častý názor, že všetko, čo ponúkla, je považované doslova za geniálne, ba posvätné. A čo viac, chráňboh, aby sa niekto čo i len obtrel o Robertkove kňučanie, Jankove zlodejstvá, Jožkove elektronické úchylky či Ďoďkove vyučovacie hodiny u Karmína…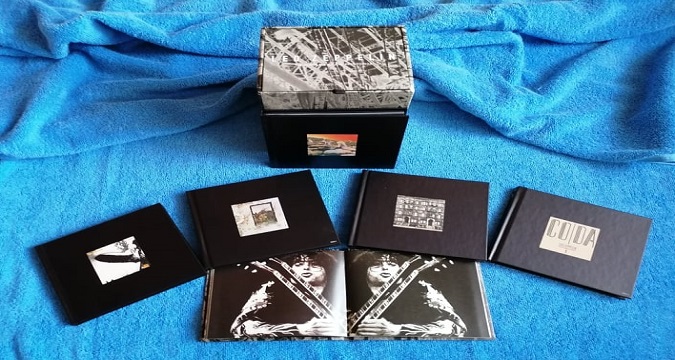 Muzikanti majú svoju predstavu, ktorú ponúknu a zaznamenajú do drážok. Ja to buď rešpektujem, prijmem, prípadne mám k tomu výhrady. Raz väčšie, inokedy menšie. Môžeme prečítať tony materiálov, elaborátov, rozborov, kníh – stále je to iba subjektívny názor ich autorov. Žiaden z nich nemá ani šajnu, ako to prežívam ja, nieto ešte právo, aby mi diktoval, čo si mám myslieť, ako k tomu mám pristupovať. Že túto časť albumu musím brať vážne? Tu sa zasa baviť, lebo tak to chcela kapela? A teraz aspoň jedna slzička dojatia? Aha, toto je nejaký úlet, tu je povinnosť to rešpektovať, pretože fantastická štvorka si v štúdiu iba krátila čas? Chyba – nič nemusím.
Takže, veľké úvodné očakávanie strieda vytriezvenie – The Song Remains The Same je iba slabý odvar toho, čo ponúkajú skladby Good Times Bad Times, Whole Lotta Love, Immigrant Song a Black Dog na predošlých dielach. Robert sa pravdepodobne pozabudol v šatni, pričom si z neho spoluhráči zrejme vystrelili a zamkli dvere "štúdia". Inak si neviem vysvetliť, z akého dôvodu stojí 666 metrov od mikrofónu, keď ho ledva počuť. Je tu ešte jedna možnosť – absolútna hluchota účinkujúcich i personálu pri mixážnom pulte. Toto nie je štart, to je uspávanka. Ešte šťastie, že potom prichádza jeden z vrcholov – na akustickej gitare budovaný pomaláč The Rain Song. Priznávam však, že najviac sa vždy teším na trojku, mám ju najradšej od prvého počutia a doteraz sa na tom nič nezmenilo. Pomalý akustický úvod Over The Hills And Far Away je skvelý, rovnako tak aj jej tvrdšie a rýchlejšie pokračovanie. Čo je však najpodstatnejšie – Robertko sa konečne dostal poriadne k mikrofónu. Šaliem od radosti! Zaradenie úletu The Crunge som nepochopil a pôsobí doslova rušivo – toto je omyl, ktorý výrazným spôsobom kazí celkový dojem z LP.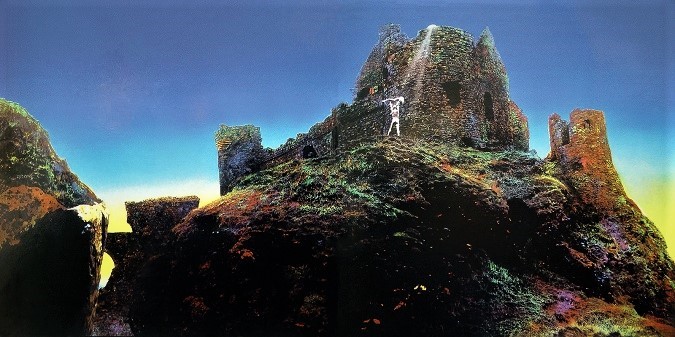 Rezká Dancing Days mi celkom sadla a pomáha spamätať sa z predošlého šoku. Nikdy som nebol a ani nebudem fanúšikom Boba Marleyho, ale dajako som "régé" vskuvku D'yer Mak'er nakoniec pretrpel. Viem si však predstaviť, že keby s takým nápadom prišla iná kapela – to by bolo výsmechu na jej adresu. No Quarter, spolu s dvojkou, radím k najambicióznejším zásekom na albume a vlastne majú aj podobne zasnenú štruktúru, len v tomto prípade sa viac dostalo na klávesy. Záverečná The Ocean sa konečne zahrá na hard rock a celkom jej to svedčí. Nemôžem sa však ubrániť dojmu, že Robert je tu trocha mimo, niekedy až na hranici znesiteľnosti.

Čo dodať na záver? Na Houses Of The Holy sa nedotknuteľná štvorka nepredstavila práve v najlepšej forme. Rekapitulácia? Doteraz najslabší otvárací song, tri vydarené kúsky, dva obstojné zárezy, Džamajka prechádza s poriadne odretými ušami a jeden totálne rušivý úlet. Nezvyknem sa vyjadrovať k zvukovej kvalite nahrávky, v tomto prípade však urobím výnimku – nepôsobí na mňa ideálnym dojmom, práve naopak. Čo je však najpodstatnejšie, obsahovo ju vnímam ako výrazný kvalitatívny prepad oproti predošlých štyrom štúdiovkám, ktoré, dá sa povedať, boli dokonalé.
SKLADBY:
1. The Song Remains The Same (Page/Plant) 5.28
2. The Rain Song (Page/Plant) 7.39
3. Over The Hills and Far Away (Page/Plant) 4.47
4. The Crunge (Page/Plant/Jones/Bonham) 3.13
5. Dancing Days (Page/Plant) 3.41
6. D'yer Mak'er (Page/Plant/Jones/Bonham) 4.22
7. No Quarter (Page/Plant/Jones) 6.59
8. The Ocean (Page/Plant/Jones/Bonham) 4.30
ZOSTAVA:
Jimmy Page – acoustic guitar, electric guitar, pedal steel guitar, backing vocals
Robert Plant – vocals, harmonica
John Bonham – drums, backing vocals
John Paul Jones – organ, mellotron, bass guitar, backing vocals, piano, synthesizers, harpsichord
NOTES:
Originally released as Atlantic 7255 on March 28, 1973
Recorded in January – August 1972 at Stargroves, England, with The Rolling Stones Mobile Studio; Headley Grange, Hampshire with The Rolling Stones Mobile Studio and Island Studios, London
Mixed at Olympic Studios, London with Keith Harwood (1,2); Electric Lady, New York with Eddie Kramer (3-6,8) and Olympic Studios, London with Andy Johns (7)
Engineered by Eddie Kramer and Andy Johns
Produced by Jimmy Page
Executive producer: Peter Grant
Houses Of The Holy
Led Zeppelin
Hard Rock
Atlantic
1973
LP
8
Box Set - The Complete Studio Recordings - Atlantic /1993, USA/