Abbfinoosty are Asif Ali (27) on guitars and vocals, Bob Low (30) on drums, and Tony Norton (23) on bass and vocals, and they gig consistently in the London and Surrey area, recently playing a couple of dates at The Marquee.
The Wizard is worth picking up, and the opening title song is a stunning example of how a tight outfit can sound together. As with other power trios the bass is kept high up in the mix to knock you back while the others spread their wings. It certainly starts with riffs heavy enough to bring a smile to any Iommi fan, but these get faster, then change into peaceful tranquil acoustic guitars, before reverting again, all the time with wonderful harmony vocals. Also, guesting on the harmonies is Sam Brown, daughter of Joe, who adds an extra element with her soaring voice.
Throughout the ten minutes the song is constantly changing, either developing new ground or reverting to previous themes. At the end of The Wizard the group leave the studio and one says to another "three pieces are still the biggest sounding bands aren't they?". On this evidence that is certainly the case. Capture A Dream is far more accessible on first listen, a slower start with again some great harmony vocals, then the guitar kicks in and we're off again as the bass drives the song along, allowing Asif to deliver some soaring guitar.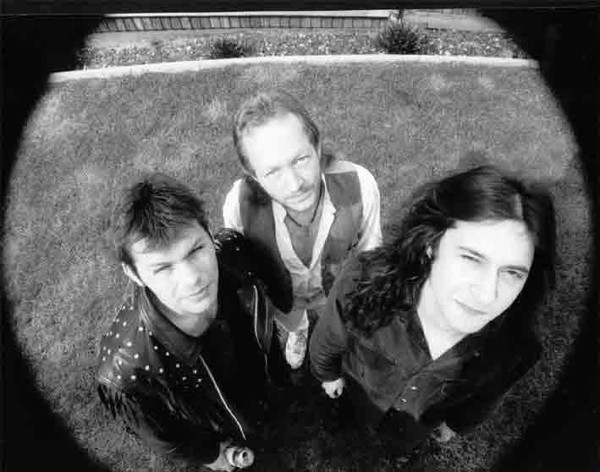 It calms down again for a while, but does not stay that way for long. Dream of Undisturbed Places is a nice quiet finish which allows the listener to gently wind down before turning the tape over to play The Wizard again. This is well worth discovering, and I look forward to hearing some more material and seeing Abbfinoosty live.
SETLIST:
1. The Wizard (9:25)
2. Dream Of Undisturbed Places (3:47)
3. Capture A Dream (3:06)
MUSICIANS:
Tony – bass, vocals (1.-3.)
Asif –  guitar, vocals (1.-3.)
Bob – drums, vocals (1.)
+
Sam Brown – vocals (1.)
Original publishing:
Feedback ≠11, December 1991.
Paperback:
The Progressive Underground Volume 1,
November 2018, Page 10.
The Wizard
Abbfinoosty
Prog Rock
Not On Label
1990
Cassette
3