CD AMS ‎– AMS101 CD  /2006/
Ten obal nevěstí nic dobrýho. Zobrazuje turecké žoldáky, kteří si propichovali různé části vlastního těla jenom proto, aby demonstrovali svou sílu, odvahu a odhodlání. Ovšem kdo se bojí, nesmí do lesa. Ani na bitevní pole. Textovou složku jsem sice nestudoval (ono tady toho zpěvu beztak moc není), ale po hudební stránce jde o vynikající symphonic prog a album jako takové patří k tomu nejlepšímu, co z Itálie v třiasedmdesátém vzešlo…
Skupina Campo di Marte pochází z Florencie a v roce 1971 ji založili kytarista Enrico Rosa a bubeník, flétnista a zpěvák Mauro Sarti. Dalšími do party byli baskytarista americko – italského původu Paul Richard (aka Richard Ursillo) a hráč na klávesové nástroje a lesní roh Alfredo "Carlo" Barducci. Pátým členem skupiny se stal nakonec ještě Carlo Felice Marcovecchio (ex I Califfi), kterej usedl k bicím a Mauro Sarti už se tak mohl věnovat jenom vokálům a flétně.
Kapela podepsala smlouvu s United Artists Records, ovšem brzy se přesvědčila o tom, že ani podpis u velké firmy nemusí znamenat žádné terno. Zvlášť, když na vás vydavatel – zjednodušeně řečeno – kašle. Dávno připravené album se nahrávalo až v lednu 1973 a ještě téhož roku se objevilo na pultech prodejen, ovšem bez jakékoliv promotion a v záplavě jiné produkce zcela zapadlo. Zklamaná skupina se postupně rozešla a další deska pod hlavičkou Campo di Marte vyšla až v roce 2003.
Debut obsahuje sedm stop v celkové délce necelých 41 minut a názvy jednotlivejch skladeb bychom na něm hledali marně. Na původním vydání jsou jednoduše značeny jako první, druhá, třetí, čtvrtá, pátá, šestá a sedmá část, ovšem na pozdější reedice dohlížel i Enrico Rosa a ten jejich pořadí zpřeházel. Údajně podle původního konceptu, ovšem v porovnávání jednotlivejch edic je teď trošičku zmatek…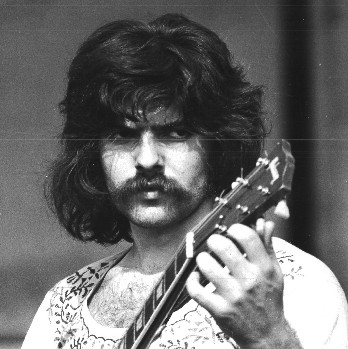 Obsahově jde o symphonic prog s vyváženým poměrem křehkých pasáží a energických laufů. V subtilních sekvencích, s poletující flétnou a nesmělým zpěvem mi to připomíná PFM, v těch tvrdších např. De De Lind, Osannu, nebo Eneide. Bonbónkem navrch je pak několik vstupů lesního rohu, dávajícího vzpomenout nejenom na Maxophone, ale i poněkud méně známé Alusa Fallax.
Na úvod je tady pohádkově kouzelná instrumentálka V Tempo (originally named Prologo Parte I) a trocha zpěvu v italštině je slyšet až teprve v průběhu následující a daleko energičtější VI Tempo (originally named Prologo Parte II). Zároveň je to první track, ve kterém identifikuji vábení lesního rohu a jeho duet s flétnou patří k těm nezapomenutelným…
Třetí VII Tempo (originally named Prologo Parte III) je už opět komplet beze slov a kromě několika výrazně kontrastních pasáží (s převahou těch tvrdších) jde spíš o parádní přehlídku skladatelského mistrovství a instrumentálních dovedností členů kapely.
Původní album otevírala I Tempo (originally named Rifflesione Parte I), nicméně tady ji máme až jako čtvrtou v pořadí. Její obsah vyplňuje především hutnej hard rock a jde o nejostřejší položku celé kolekce. Ovšem to už se blížíme k vrcholu alba, kterým je pro mě symfonická a neskutečně podmanivá II Tempo (originally named Rifflesione Parte II). Její melodie je závratná a spíš, než rockovou kapelu mi připomíná filmovej soundtrack. U dalšího z duetů lesního rohu s flétnou sedím, jak zařezanej a mohl bych ho poslouchat pořád dokola…
Předposlední III Tempo (originally named Epilogo Parte I) už opět maličko zhrubne a zkreslené kytaře sekunduje především břinkající klimpr. Zpěvu se tady ujal Paul Richard a jeho vokální melodie je výrazná a pěkně chytlavá. V rychlé, tři minutky dlouhé IV Tempo (originally named Epilogo Parte II) dostane prostor hlavně klávesista Barducci a předvádí jízdu na způsob varhanní fugy. Je to pekelec a zároveň parádní tečka za celým albem.
Původní výlisek se prodává za ceny pohybující se okolo 500 Euro, ale na trhu je dostatečnej počet jeho reedic jak na vinylu, tak CD. Já jsem si vybral tradičně velmi pěkné zpracování od AMS, z roku 2006. Je to luxusní, rozkládací mini vinyl replika s OBI a dvanáctistránkovej booklet obsahuje biografii skupiny, kredity k albu a několik raritních fotek. Zvuk to má dobrej, prostorovej a se spoustou detailů, ale v tišších pasážích trošičku praská a šumí. Mám dojem, že původní master je už nenávratně ztracenej a reedice pocházej z originální vinylové desky.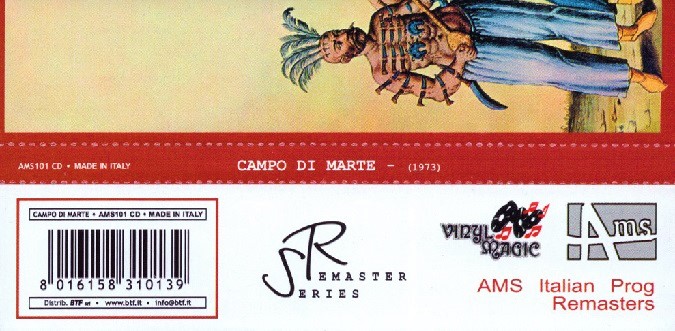 Je to výborné album a pěknej přírůstek do každé prog rockové sbírky, ale plnej počet nedám. Za mě 4,5…
SKLADBY:
1. V Tempo (originally named Prologo Parte I) – 5:57
2. VI Tempo (originally named Prologo Parte II) – 6:05
3. VII Tempo (originally named Prologo Parte III) – 7:29
4. I Tempo (originally named Rifflesione Parte I) – 8:02
5. II Tempo (originally named Rifflesione Parte II) – 3:24
6. III Tempo (originally named Epilogo Parte I) – 6:19
7. IV Tempo (originally named Epilogo Parte II) – 3:11
SESTAVA:
Enrico Rosa – chitarra acustica, chitarra elettrica, mellotron, voce
Alfredo Barducci – corno francese, flauto, pianoforte, organo, voce
Paul Richard – basso, voce
Mauro Sarti – batteria, flauto, voce
Carlo Felice Marcovecchio – batteria, voce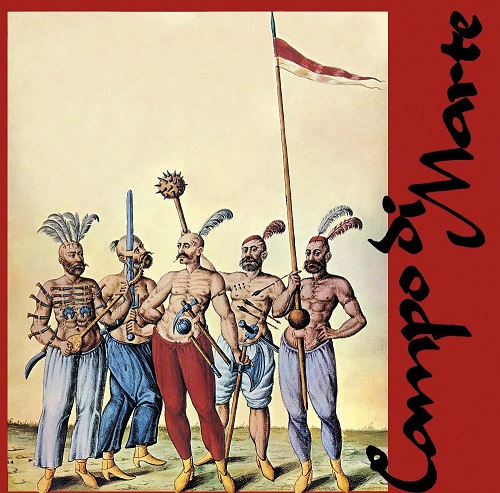 Campo Di Marte
Campo Di Marte
Prog Rock
United Artists Records
1973
LP
7
CD AMS ‎– AMS101 CD /2006/