Pátou desku birminghamských strašáků považuji za úplný vrchol jejich tvorby. Kapela je stále ještě soudržná a veškeré problémy jsou v nedohlednu. Jejich nezaměnitelný, charakteristický zvuk je desku od desky vycizelovanější, aniž by se ztrácela temná podstata většiny skladeb. Sice je to pořád ten valivý sabbathovský hard rock, ale osobně cítím z desky Sabbath Bloody Sabbath větší propracovanost, což je patrné především ve větší proaranžovanosti jednotlivých kousků. Také angažování klávesového mága Ricka Wakemana se ukázalo jako šťastná volba, neboť výsledný tvar získal na větší barevnosti.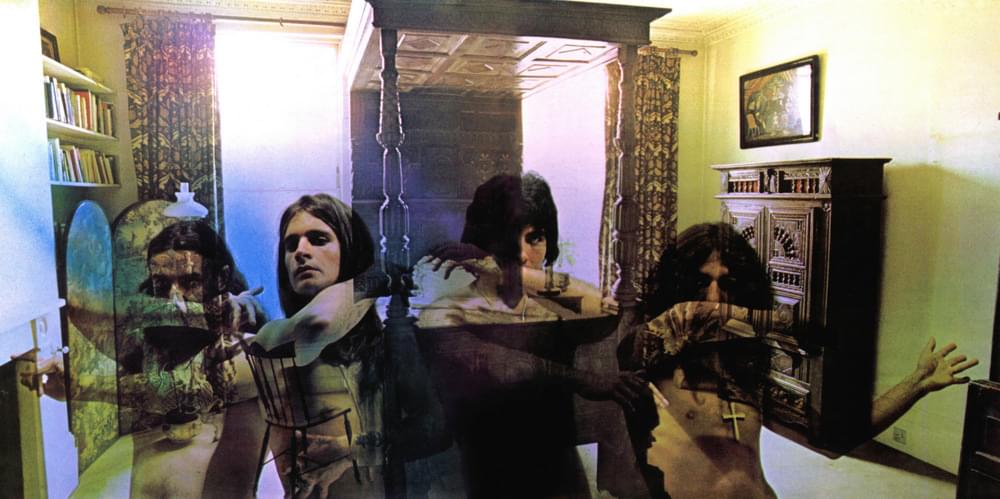 Základní stavební atributy zůstávají stejné. Výrazné Iommiho kytarové riffy jako v případě titulní skladby, která celé album otevírá, jsou střídány jemnějšími pasážemi, v nichž tolik vynikne krása jednotlivých melodií. Navíc to několikeré střídání tempa udržuje po celou dobu posluchače v pozornosti. Jedna z nejlepších skladeb temného křídla rockové hudby.
Následující kousek A National Acrobat se valí líně vpřed jako temná řeka Styx, převozníkovou loďkou do podsvětí se tu ovšem stává nosný kytarový riff, kolem něhož rytmická úderka postupně rozpoutá peklo a v závěru se klidná zátočina změní v dravou bystřinu. Ozzyho zpěv nezpěv napětí v celé skladbě ještě stupňuje. Je nutno zklidnit, odpočinout unaveným sluchovodům, a proto se z hlubin podsvětí vynoří instrumentální skvost Fluff. Jen zavřít oči a nechat se navěky unášet tou krásou. To nám ale nebude dopřáno. Jako by si pekelník Iommi řekl, že příliš poklidu může spíše uškodit, tak okamžitě nasazuje další ryčný kousek s tajemným názvem Sabbra Cadabra. A opět se střídají tempa, vrství se kytary, basa duní, společně s bicími žene píseň vpřed a nad tím vším poletuje Ozzyho hlas. Wakemanův přínos je zde patrný, jeho hra dodává celé skladbě další posluchačský rozměr.
Druhá strana začne neméně výživným kouskem Killing Yourself to Live se skvostnými kytarami ve střední části. To se musí slyšet. Následuje velice potemnělá, atmosférou divného neklidu načichlá skladba Who Are You?. Zde použité syntezátory vyvolávají pocit všudypřítomného zmaru, který je ještě umocněn několikanásobným opakováním základní otázky z názvu písně. Asi to musel být pro fanoušky v tom třiasedmdesátém docela šok.
Z toho je ale poměrně rychle dostane sedmá skladba s názvem Looking for Today. Silná melodie je tu podbarvována v refrénu akustickou kytarou a dokonce i flétnou. Tento svižný kvapík představuje skupinu v nové, rozvernější poloze přístupnější dokonce i širšímu publiku. Tečku za tímto skvělým albem udělá píseň Spiral Architect, jež se z akustického začátku převalí v další hromobití ozdobené silnou melodií zabalenou do smyčcového hávu. Nádhera.
Co říct závěrem o desce Sabbath Bloody Sabbath? Skupina nahrála kolekci osmi silných a velice pestrých skladeb, kterými sice mohla některé fandy nemile překvapit, ale vývoj a čas jí daly za pravdu, že toto byl krok správným směrem. Black Sabbath se dostali na svůj hudební Olymp.
Skladby:
1. Sabbath Bloody Sabbath (5:35)
2. A National Acrobat (6:20)
3. Fluff (4:10)
4. Sabbra Cadabra (5:55)
5. Killing Yourself to Live (5:35)
6. Who are You? (4:10)
7. Looking for Today (5:00)
8. Spiral Architect (4:40)
All songs written by Black Sabbath.
Obsazení:
Ozzy Osbourne – vocals (1-2, 4-8), synthesizer (5-6)
Tony Iommi – electric guitar (1-2, 4-8), acoustic guitar (3, 7-8), piano (3-4, 6), harpsichord (3), synthesizer (5), flute (7), organ (7), bagpipes (8)
Geezer Butler – bass, synthesizer (6), mellotron (6), nose flute (8)
Bill Ward – drums (1-2, 4-8) bongos (1), timpani (6, 8)
Rick Wakeman – keyboards (4)
Sabbath Bloody Sabbath
Black Sabbath
Hard rock
Vertigo
1973
LP
8