Doutnák dohořel a společnost v únoru před třiapadesáti lety explodovala nadšením nad pukajícími ledy i znovunabytou svobodou projevu. Téměř nic nebylo tabu, jakkoliv tisk zatím kolem nejžhavějších témat zatím našlapoval opatrně. Občané už nemuseli číst mezi řádky, vnímali a vítali změnu atmosféry, mediální pád "vedoucí úlohy strany", faktické zrušení cenzury, kdy vše směřovalo k jejímu (červnovému) zrušení de iure. A lidi se na sebe usmívali již v ranních frontách u PNS…
KDYŽ POŽÁRNÍCI VZPLANOU
Skvělý Formanův film Hoří, má panenko zapálil počátkem šedesátého osmého docela plamennou diskusi. Požárníci vzteky šíleli a Freud se mohl v kryptě smíchy umlátit nad tím samozápalem potrefených. Jen tak na okraj, hasič hasí, to dá rozum. Soudruzi ale ve své hlouposti hasiče přejmenovali na požárníky. Možná je ve svém "boji za mír" plánovali vyzbrojit Molotovovými koktejly, kdo ví…
Vše vyvrcholilo rezolucí, zaslanou městským výborem ČSPO (Československého svazu požární ochrany) v Praze kulturnímu odboru ÚV KSČ, z níž vyjímám: "Film ukazuje československé požárníky jako lidi bez charakteru, zloděje, tupce a organizátory zmatků, kteří si nevědí rady u požáru. […] Uvědomil si autor, jak neurvale se dotkl dobrovolné činnosti, která je uznávána nejvyššími státními i stranickými orgány a které bylo za tuto činnost propůjčeno jedno z nejvyšších státních vyznamenání?
Byli jsme rozhořčeni a jako funkcionáři dobrovolné organizace dotčeni, že za mrzkých několik stovek se k filmu jako odborný poradce a ,herec' propůjčil i náčelník okresní inspekce požární ochrany. Tedy pracovník státní správy. Chtěl snad svým vystoupením ve filmu projevit vztah a dík členstvu dobrovolné organizace? Organizace, která právě jemu pomáhá snad 80% jeho denních úkolů zajišťovat dobrovolně bez jakýchkoliv nároků, třeba i v době, kdy on si hoví v kruhu své rodiny?
Jako příslušníci dobrovolné organizace Československého svazu požární ochrany a jako občané, kteří vědí, co to je v současné době organizovat občany k práci v požární ochraně, protestujeme proti promítání filmu ,Hoří, má panenko' a žádáme o jeho stažení z dalších programů kin. Protestujeme proti vystupování soudruha Valnohy a některých dalších funkcionářů ve filmu a důrazně žádáme jejich přísné svazové disciplinární potrestání."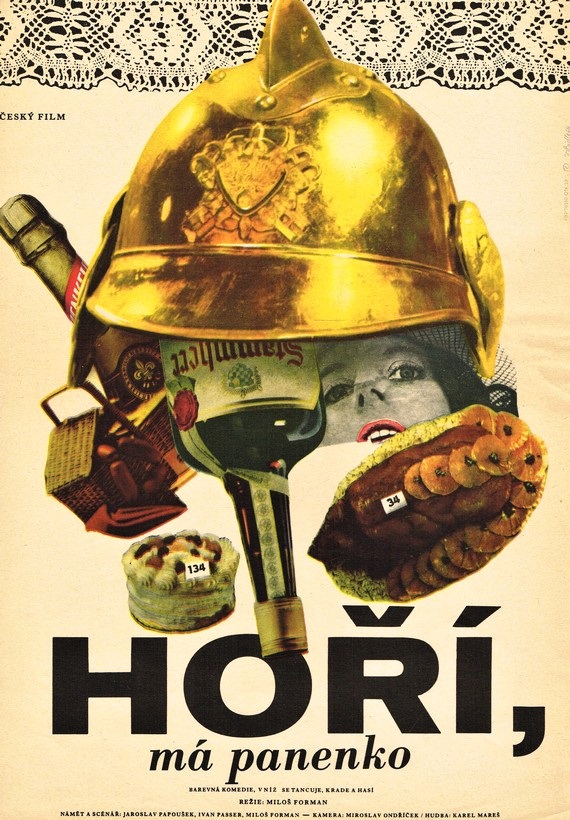 Tupá požárnická sekera nakonec dopadla, jak dopadla. Strejcové byli pro smích celé republice, zvlášť poté, co při promítání Formanova filmu v Českých Budějovicích začalo v kině hořet, a protože minimax stávkoval stejně jako tomu bylo na plátně, lidi i "hasiči" museli prchnout ze zadýmeného sálu. Stylové, příznačné, legrační.
GOLONKA ROKU
Titulní stranu prvního únorového čísla Mladého světa zdobily fotografie všech reprezentantů v hokeji a trefný dvoutitulek: "To jsou naši zlatí hoši. Když to vyhrajou," a "To jsou ti gauneři! Když to nevyhrajou."
Nadcházející olympijský hokejový turnaj se stal katalyzátorem a posléze i symbolem společenských změn. 6. února od 14:45 odvysílala československá televize slavnostní zahájení ZOH Grenoble 1968. Jako obvykle, na ledě od počátku jasně dominovala silná čtyřka: SSSR, ČSSR, Kanada, Švédsko. Poprvé vycenili zuby Finové, kteří dva dny po zahájení porazili pod trenérským vedením Gustava Bubníka Kanadu 5:2.
Největší událostí se pak pro celé Československo stalo památné vítězství našich nad rudou sbornou patnáctého večer. Ulice se vyprázdnily a ztichly, mihotavá namodralá záře obrazovek se vznášela nad celou zemí od Šumavy k Tatrám. Posledních sedmnáct vteřin, za stavu 5:4 pro nás, když soupeři snížili náš náskok 5:2, bylo nekonečných.
"Šesť hráčov v červených dresov vkorčulovalo do našej tretiny … Ragulin, do Jiříka … ešte desať, deväť sekund presne do konce zápasu, osem, dokonce tam eště dvojka naskočila … celé hľadisko v tejto chvíli drží palce našim chlapcom, štyry sekundy, tri, dva, jedna, koniéééééc," hřímal svým mocným patetickým hlasem televizní komentátor Karol Polák. Na ledě valná hromada našich borců, v republice pozdvižení a nadšení, na jaké nedosáhlo ani Nagano o třicet let později. Celé Československo jásalo dlouho do noci nad tím, že Rus konečně dostal na frak.
"Golonka roku", byl nadpis článku, věnovanému rozesmátému Jožovi, padnoucímu po páté brance (Jardy Jiříka) do sítě Konovalenka nejdříve na kolena, poté pasoucího koníčka a nakonec v leže klepajícího hokejkou o led… Dějinný okamžik je opět k pokochání na netu, stačí na Youtube zadat Olympics 1968 hockey USSR Czechoslovakia.
"Prošlo mi hlavou v ten okamžik víc myšlenek. První byla, že už konečně tam mají ten pátý a je pokoj," vzpomněl pro Mlaďák. "Fandové nám pořád kladli na srdce ,Porazte SSSR'," pokračoval (určitě lehce upravený) přepis jeho slov. Golonka ani fanoušci by nikdy nevyslovili SSSR.
V důsledku remízy se Švédy 2:2 sice nakonec naši nedosáhli na zlato, avšak i se stříbrnými medailemi na krku rázem byli našimi zlatými hochy, jak vtipně "předvídal" Mlaďák.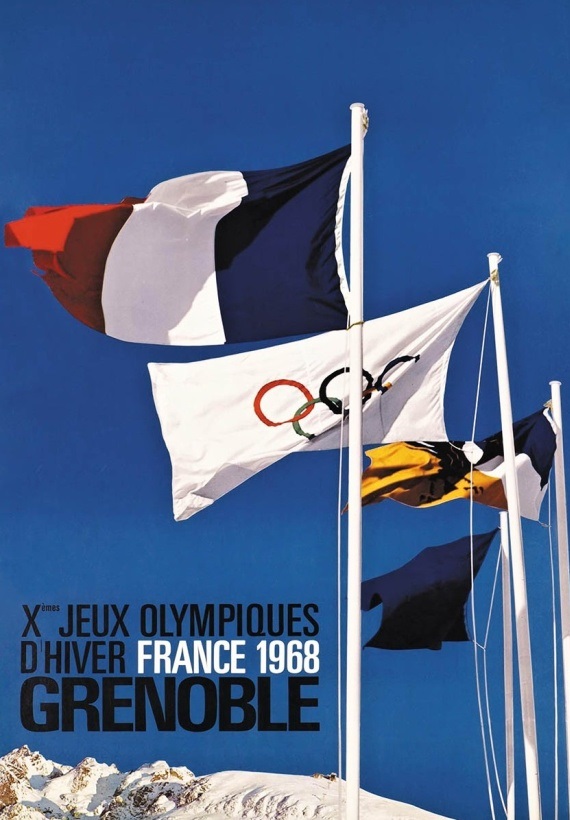 Ještě jména hrdinů: v brance Vlado Dzurilla, obranné dvojice Jan Suchý, Josef Horešovský a Oldřich Machač, Karel Masopust – útočné trojice František Ševčík, Jozef Golonka, Jaroslav Jiřík – Jan Hrbatý, Václav Nedomanský, Jiří Holík – Jan Havel, Petr Hejma, Josef Černý.
Naprostá většina dodnes žije v povědomí hokejových fanoušků, byť již někteří válí v nebeské lize.
POP MUSIC
SVOBODNÍ ZLATÍ SLAVÍCI. Zlatý slavík v dobách největší slávy i nesporné kvality hýbal republikou. Intervizní koncert vítězů ankety Mladého světa, Zlatý slavík 1967, se v sobotu 17. února večer paradoxně konal v sále Vysoké politické školy v Praze 6 – Vokovicích, na Leninově třídě. Svobodomyslné hlasování lidu, korunované v útrobách vokovické "Sorbonny", kde se bolševické kádry učily, jak mávat v průvodu, lámat charaktery i dupat po neposlušných – to nevymyslíš.
36 255 hlasujících rozhodlo o stupních vítězů: Pilarová, Vondráčková, Kubišová za dámy, pánové Matuška, Gott, Pavel Novák, a Náhrobní kámen plus Requiem coby skladby. I po půlstoletí jména a názvy, co oslovují.
GOTT MIT UNS. Kája maká naplno, v lednu i únoru vystupuje a nahrává v ČSSR i NSR, na pozvání monacké kněžny Grace má vystupovat na festivalu písní v Monte Carlo, připravuje se na vídeňské nahrávání eurovizního songu…
HOUPY HOU. V zahraniční rozhlasové Houpačce maželů Černých vítězí BEATLES s Hello Goodbye, stále boduje San Francisco Scotta McKenzieho i Alternative MONKEES.
Sedmnáct týdnů ne a ne vypadnout Vzdálené bubny Jima Reevese, až musí dojít k úpravě pravidel, zatímco nově nasazená How Could I Be Such A Fool MOTHERS OF INVENTION Franka Zappy to má spočítané předem…
Ve světě kralují hitparádám Otis Redding se (Sittin' On) The Dock Of The Ray, (What A) Wonderful World Louise Armstronga, Love Is Blue orchestru Paula Mauriata a další nasládlejší anebo retro kousky. Praporec ryzího bigbítu drží v únoru '68 vysoko jen CREAM se Sunshine Of Your Love. Manfredův Eskymák, STATUS QUO (Pictures Of Matchstick Men) a DDDBM&T (Legend Of Xanadu) jsou přeci jenom na pomezí popu a rocku.
V anglickém albovém žebříčku se v únoru stále držel v popředí devět měsíců starý Seržant BEATLES, čelo pak obsadily výběrovky dvou vokálních seskupení, ženského tria THE SUPREMES a mužského kvarteta THE FOUR TOPS.
Rockárny vládly druhé desítce: Sell Out THE WHO, Axis – Bold As Love JIMI HENDRIX EXPERIENCE, Their Satanic Majesties Request ROLLING STONES a Disraeli Gears CREAM – vesměs ale tituly vydané v přelomovém sedmašedesátém.
LP MĚSÍCE. Debutové bezejmenné album FLEETWOOD MAC (tehdy ještě používajících název PETER GREEN'S FLEETWOOD MAC) vyšlo 24. února 1968. Pokračovalo v tradicích britského modrookého blues, oproti Mayallovým BLUESBREAKERS, YARDBIRDS i CREAM však působila skupina kytaristů Petera Greena a Jeremyho Spencera zadumaněji, niterněji. Současně měla blíž než ostatní ostrovní kapely k chicagskému blues.
Navenek nenápadné "nehitové" album je dnes považováno za jeden z klenotů britského bluesrocku, dávno jsou zapomenuty občasné dobové poukazy na nevýraznost a neprůbojnost.
Jinak bylo v únoru 1968 na právě vydané a současně dobré desky poměrně chudo. Vedle FLEETWOOD MAC stojí za velkou pozornost jen další debut Child Is Father To The Man velkokapelových progresivistů BLOOD, SWEAT & TEARS s fenomenálním Al Kooperem v sestavě. Doširoka rozkročená směs rocku, blues, jazzu, folku, "klasiky", psychedelie. Podobně nevázaně, odvážně, rozmáchle, a přitom za velké pozornosti labelů i publika, se dalo tvořit a vydávat opravdu jen na přelomu šedesátek a sedmdesátek. A kde byl Al Kooper, tam byla kvalita i spectorovská "kvantita".
A JINAK DOMA I VE SVĚTĚ?
V televizi startuje série publicistických pořadů Vladimíra Škutiny ke vzniku Československa v roce 1918, kdy hned v prvním díle "přikládá kádrový posudek" Jan Werich.
Na obrazovce se objevuje se svým pořadem také profesor Ota Šik, komunista, současně ale i ekonomický reformátor, autor tzv. třetí cesty, otevírající cestu k "hospodářské demokracii", tisknou se první, zatím opatrné, články, nahlížející na "svatý komunistický grál", únor 1948, jinak, než bylo doposud tvrdě vymáhaným zvykem.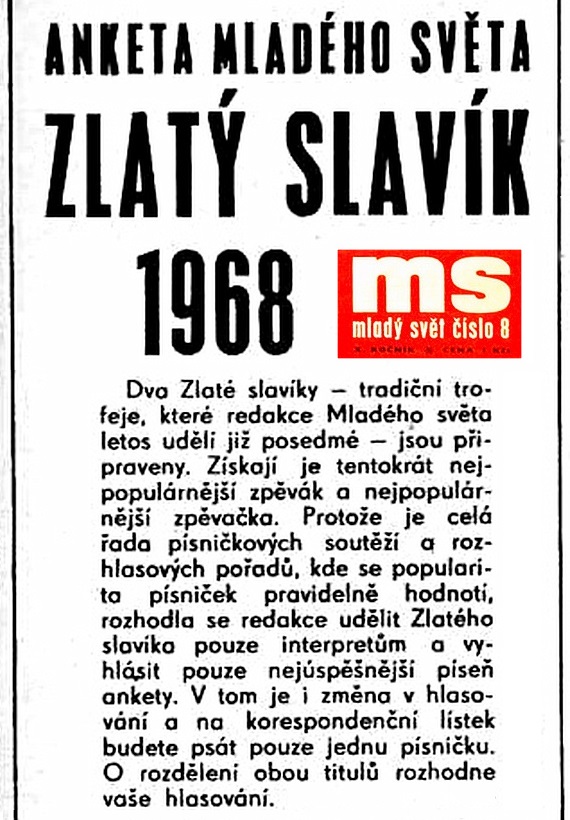 Mladý svět nejenže cituje Der Spiegel, ale dokonce se následně vymezuje vůči tuzemským klišé o západní mládeži, když nejenže bez úprav přejímá výsledky průzkumu mezi západoněmeckou mládeží – například, že 70% tráví volný čas nejraději poslechem pop hudby, dvě třetiny preferují spoření před utrácením, a pro více jak polovinu oslovených je důležitým životním cílem bezstarostné stáří – ale závěrem si dovolí MS nebývalé resumé: "Obraz provokující, zuřivě demonstrující a narkotikům holdující mládeže může být šokující či fascinující optický klam…"
V Praze se otevírá první "trafika" s tiskem z celého světa, spojená s kavárnou/čítárnou. Je narvaná k prasknutí.
Atomová letadlová loď USS Enterprise připlouvá ke korejskému poloostrovu v reakci na lednové zajetí amerických námořníků z průzkumné lodi USS Pueblo, kterou mimochodem dodnes dynastie Kimů nejenže nevrátila, ale dokonce ji využívá k propagaci své diktatury. Ve Vietnamu je koncem února zlikvidována rudá ofenzíva Tet, mající na svědomí mimo jiné masakr tisíců mužů, žen a dětí v Hué.
V Paříži a Západním Berlíně demonstrují desetitisíce mladých proti válce ve Vietnamu, ve své naivitě a nevědomosti skandují "Ho, Ho, Ho Či Min!", leckteří z nich sedí dnes v Bruselu.
Po zprávách, že za jeden jediný týden padlo ve Vietnamu více jak 500 amerických vojáků, a že branná povinnost padne během fiskálního roku na 150 000 mladých mužů, zvedá se v USA nová vlna odporu proti Johnsonově administrativě. Pálení povolávacích rozkazů se stalo za oceánem koloritem doby.
V New Yorku se jedenáctého února otevírá nová Madison Square Garden, dodnes fungující místo úžasných sportovních i hudebních akcí.
Jeden hlodavec nakonec. "Socialistický buddhismus v Kambodži vede – na rozdíl od pouhého buddhismu – k aktivitě v životě a ne k pouhému smíření se s osudem," tvrdil po sedmi dnech nalejvárny v Kambodži místopředseda ÚV ČSM Miroslav Hlásek. Jeden by řekl, že soudruh do buddhismu zabrousil tak, že by z toho ani Míla nevybrousil…