Už prvé avíza o vydaní albumu, kde sa stretávajú Roine Stolt (boss  The Flower Kings, Transatlantic, ex-Kaipa, ex-Tangent) a Nad Sylvan (Unifaun, Steve Hackett Band) vyvolali dychtivé očakávania progrockových fanúšikov, čo tento v podstate švédsky superprojekt prinesie.Na albume sice hosťujú dvaja skvelí americkí bubeníci (Pat Mastelotto z King Crimson a koncertný náhradník spievajúceho Nicka D'Virgillia v Spock's Beard, Jimmy Keegan), ale majoritné party bicích nahral predsa len domáci maďarský Švéd (alebo švédsky Maďar) Zoltan Csörsz (The Flower Kings, Karmakanic,  ex-Tangent) v rytmickom tandeme s géniom Jonasom Reingoldom (boss  Karmakanic, The Flower Kings, ex-Tangent) na bezpražcovú basu. Jedine hráča na všetky klávesové nástroje (aj husľové party na albume) Biggo Zelfriesa (Walrus Farm) znalejší progrockeri asi zrovna nepoznajú.
Celý album projektu/skupiny Agents of Mercy je vlastne autorské a kompozičné dielo Roine Stolta. Personálna prevaha Kvetinových Kráľov a hlasový register plus spevácke schopnosti Nada Sylvana, ktoré sú úspešným a takmer ideálnym priesečníkom spevu Petera Gabriela, Philla Collinsa a Fisha, dávajú vopred tušiť, kam sa bude hudba Agents of Mercy uberať: medzi lyrickejšími polohami The Flower Kings a retro soundom prostrednej etapy v tvorbe Genesis. A to sa aj na The Fading Ghosts of Twilight v podstate deje. Album je skutočne dobré (remeselne výborné) dielo excelentných muzikantov. Ale "dobrý" je v školskej terminológii trojka v päťstupňovej škále. Keby tento album vydala verejnosti neznáma kapela dosiaľ anonymných hudobníkov, asi by to spôsobilo menší poprask. Lenže…
V dnešných časoch nadprodukcie progrockových albumov v celom svete a navyše pri poznatku, že samotní The Flower Kings chrlia svoje produkty, obyčajne v dvojalbumových verziách takmer každoročne, mám, aspoň ja, len hodne silný pocit déja-vu. Proste to tu už bolo v rôznych verziách, navyše pomaly nespočetne krát a prežuté z každej strany. Tvorčí tlak u Roine Stolta je sice evidentný, ale už dlhšiu dobu nie je tak invenčný, ako v počiatkoch kapely TFK. Navyše ktorýkoľvek radový album TFK je obohatený aj skladateľskými nápadmi a invenciou ďalších členov materskej kapely, predovšetkým klávesáka Tomasa Bodina, ale aj Jonasa Reingolda, v spievaných pasážach aj Hasse Fröberga.
Agents of Mercy je v podstate ďalší sólový album Roine Stolta s účasťou výborných inštrumentalistov a hodne kvalitného speváka, ale iba s určitou aranžérskou spoluúčasťou na finálnom diele. Najviac na mňa pôsobí úvodná, titulná skladba, ale aj to najmä vďaka tomu, že vo svojej druhej časti mám silný pocit, ako keby vypadla z genesisovského dvojalbumu The Lamb Lies Down on Broadway, vďaka povedomému hudobnému motívu a spevu a frázovaniu Nada Sylvana, à la Peter Gabriel v tom čase. Každá ďalšia skladba už len stále viac a viac evokuje klasické postupy, známe z tvorby TFK. Hudobný materiál albumu plynie síce príjemne, ale pôsobí, asi ako tok rieky v zregulovanom koryte, bez krivoľakých meandrov, bez nejakých zásadných zmien rýchlosti tempa, až máte nečakane často pocit, že si môžete počas posluchu tohto CD príjemne zdriemnuť. Žiadne záchytné body, kde by sa tok hudby dramaticky menil, žiadny pozitívny nepokoj, ktorý by nútil zásadne zbystriť pozornosť poslucháča. Takýto stav som ešte pri počúvaní žiadneho albumu TFK dosiaľ nezažil. Nemožno ho porovnávať ani s debutovým albumom Unifaun, na ktorom Nad Sylvan v tandeme s Bonamicim spolupracoval dlhých 7 rokov a je neporovnateľne rozmanitejší a rôznorodejší.
Možno, že hudobný a kompozičný obsah albumu The Fading Ghosts Of Twilight bude niekomu stačiť k celkovému uspokojeniu z finálneho výsledku, po takmer 78 minútovej porcii progresívneho(?) rocku. Mne to tentokrát a od takýchto hudobníkov určite vôbec nestačí…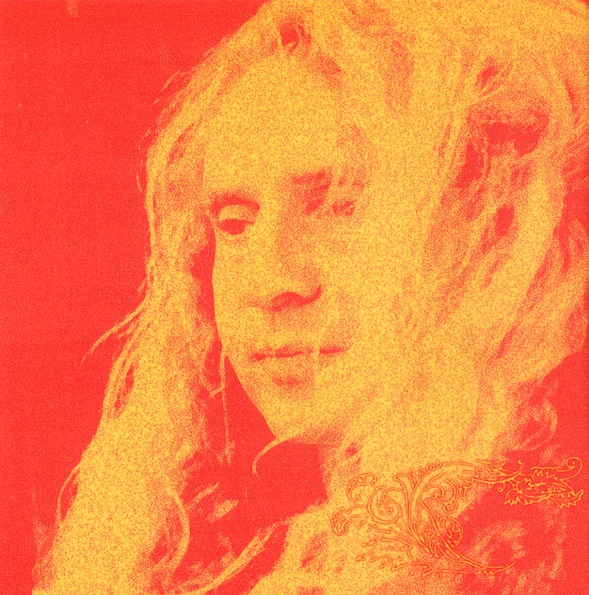 SKLADBY:
01. The Fading Ghosts of Twilight (7:29)
02. The Unwanted Brother (5:46)
03. Afternoon Skies (4:02)
04. Heroes & Beacons (9:07)
05. Jesus on the Barricades (4:03)
06. Waiting for the Sun (5:18)
07. A Different Sun (8:09)
08. Ready to Fly (4:53)
09. People Like Us (4:55)
10. A Soldiers Tale (11:49)
11. Bomb Inside Her Heart (4:25)
12. Mercy & Mercury (7:56)
ZOSTAVA:
Nad Sylvan – lead & harmony vocals, vocal arrangements
Roine Stolt – acoustic, electric & lap steel guitars, bass, ukulele, keyboards, vocals, orchestration, producer & mixing
+
Biggo Zelfries – grand piano, organ, Mellotron, Minimoog, Rhodes, Wurlitzer, violin
Jonas Reingold – fretless bass (4,5)
Pat Mastelotto – drums & electronic drums & percussion (2,4,7,12)
Zoltan Csörsz – drums (5,8-10)
Jimmy Keegan – drums (1,3,6,11)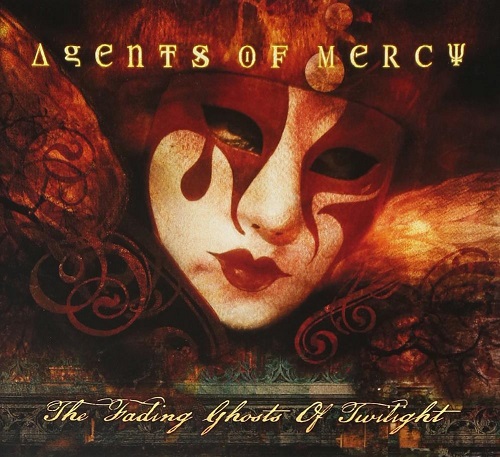 The Fading Ghosts Of Twilight
Agents Of Mercy
Prog Rock
Foxtrot Records
2009
CD
12