Je tomu již jedenáct let, co se do hudebního nebe odebral irský rockový a bluesový kytarista a zpěvák Gary Moore. Jeho tvorbu jsem poprvé zaregistroval během roku 1990 prostřednictvím klipu ke skladbě Still got the blues. Ta melodie mi doslova učarovala a byla jedním z hlavních spouštěčů mého dosavadního zájmu o bluesovou hudbu.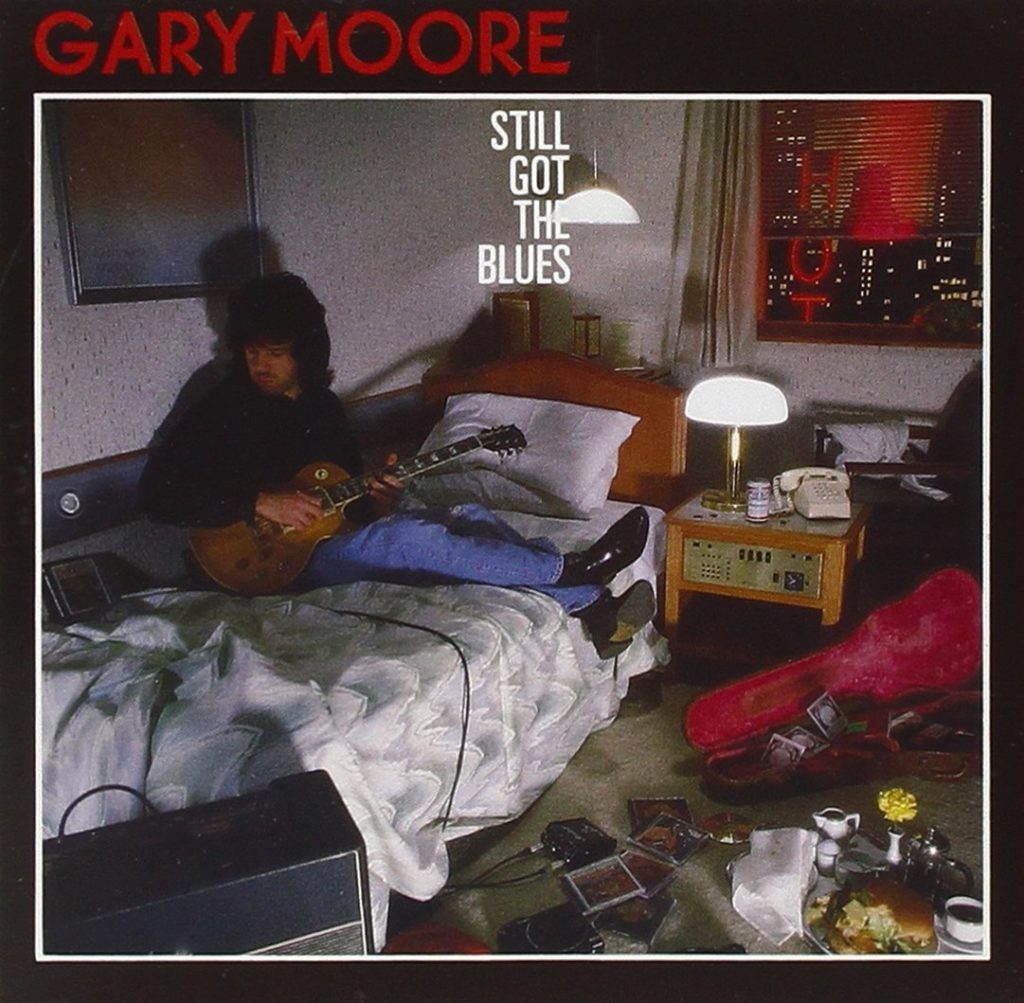 S tvorbou samotného Garyho Moora jsem se však docela dlouho míjel, pokud tedy nepočítám album Still got the blues, které jsem si poprvé pořídil na polské kazetě pochybné úrovně. Něco jsem věděl o skupině Thin Lizzy, v níž se Gary občas mihnul, a také jsem zaregistroval jednorázový projekt BBM a její excelentní pokus vyvolat ducha starých dobrých Cream. Nakonec muselo přijít to, co zákonitě přijít muselo, a já jsem si pár Moorových nahrávek pořídil do sbírky.
Na desce Still got the blues se kytarista, zpěvák a autor pěti vlastních skladeb z celkových dvanácti obklopil zajímavou sestavou spoluhráčů, z nichž tím nejzářnějším jménem je bezpochyby ex-beatle George Harrison, jehož skladba That Kind of Woman je na albu také zastoupena.  Dalším výrazným hostem je černošský kytarista Albert King, který společně s hlavní personou rozpoutá bluesovou bitvu ve skladbě Oh Pretty Woman. V následujícím kousku Walking by Myself mě kromě velice ostré kytary upoutá foukací harmonika, která k bluesové hudbě neodmyslitelně patří.
A pak to přijde, jedna z nejzdařilejších Moorových písní, skladba, která se urodí snad jednou za deset let. Někdo namítne, že ten hlavní motiv v písni Still got the blues může být tím neustálým opakováním až unavující, ale právě v okamžiku, kdy už i já si říkám, že je to přespříliš, něco se stane a Gary těch pár tónů rozvine takovým způsobem, že nad tím zůstává rozum stát. V tom jeho sóle je snad veškerá bolest světa. Ale to může platit i o další autorské skladbě, nádherné King of the Blues. A takhle bych mohl pokračovat donekonečna.  Moorova kytara je všudypřítomná a vyjadřuje takovou škálu barev, že se vždycky ptám, kde se to v tom člověku vzalo. Nelze zapomenout i na dechovou sekci, která na celé desce dodává mnoha skladbám tu správnou atmosféru a náladu.
Každé setkání s dílem Garyho Moora je pro mne malým svátkem. A i když hudební svět opustil předčasně, pro mě bude vždy jeho hudba znamenat hodně. Ale pozor, je nutné ji užívat jen se souhlasem ušního lékaře, neboť hrozí velká závislost.
Seznam skladeb:
1. Moving On         2:40
2. Oh Pretty Woman           4:26
3. Walking By Myself          2:56
4. Still Got The Blues           6:11
5. Texas Strut         4:52
6. Too Tired            2:51
7. King Of The Blues            4:37
8. As The Years Go Passing By         7:45
9. Midnight Blues 4:59
10. That Kind Of Woman      4:30
11. All Your Love     3:42
12. Stop Messin' Around     3:53
 Sestava:
Gary Moore – lead vocals, lead and rhythm guitars
Don Airey – keyboards
Stuart Brooks – trumpet
Albert Collins – guitar
Bob Daisley – bass guitar
Raul d'Oliveira – trumpet
Brian Downey – drums
Martin Drover – trumpet
George Harrison – guitar, vocals
Nicky Hopkins – keyboards
Albert King – guitar
Frank Mead – saxophone
Nick Payn – saxophone
Nick Pentelow – saxophone
Andy Pyle – bass guitar
Graham Walker – drums
Mick Weaver – piano
Gavyn Wright – strings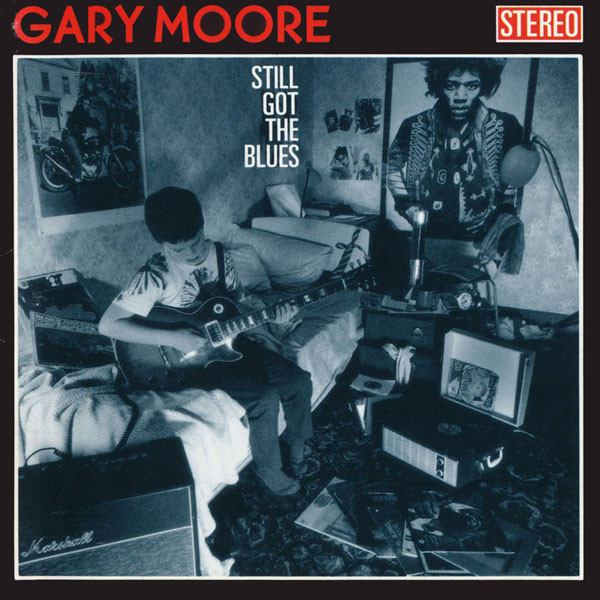 Still Got The Blues
Gary Moore
Blues rock
EMI
1990
12
CD 5 Album Set EMI – 50999 972105 2 8