Čílska kapela Ábrete Gandul vznikla v roku 1999 z iniciatívy speváka a gitaristu Mauricio Della (alias Doctor Octava) a jeho starého priateľa, bubeníka Antonia Arceu. Do klasického tria ich doplnil basák Pablo García a pod hlavičkou (tak príznačnou) Trio  nahrali zaujímavé štúdiové nahrávky, ktorých výlučným autorom bol Dr. Octava.
Kapela začala koncertovať po kluboch, puboch a rôznych príležitostných miestach po celom hlavnom meste Santiago De Chile s veľmi interesantnými improvizovanými kompozíciami, čerpajúcimi z rôznych štýlov hudby. To už do skupiny prišiel kreatívny hráč na flautu a gitaru Rodrigo Maccioni a už pod hlavičkou Ábrete Gandul vydali na sklonku roku 2000 album ¿Bichos=Dichos?, ktorý je kombináciou piatich spievaných songov z embryonálnej éry (kapela Trio) a štyroch živých, podľa mňa, podstatne kvalitnejších jazzrockových skladieb, už s prvkami budúceho soundu kapely. Ďalšou zaujímavosťou diela ¿Bichos=Dichos? je štúdiová aj živá verzia skladby Quiero Apagarte. V roku 2002 došlo k podstatným personálnym zmenám – z kapely odišli Dr. Octava a basák Garcia, ktorých nahradili frippovsky hrajúci gitarista Rodrigo Pinto, basista Pedro Santander a prišiel aj klávesista Jaime Acuña.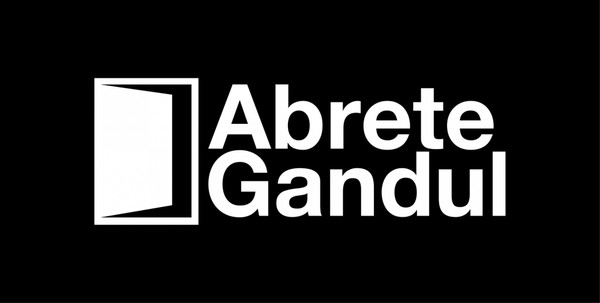 Kvintet, bez jediného speváka, kontinuálne pokračuje, ako kvalitatívne lepšia a bohatšie inštrumentálne vybavená formácia v skladaní náročnejších kompozícii, s ktorými koncertujú po celom území Čile v priebehu roku 2004. Dokonale zohraná pätica na prelome rokov 2004/2005 nahrala 9-skladbový, vyše 56 minútový album Cuentos Para Dormir, ktorý celkom nepochybne obohacuje svet artrockovej hudby a zaujme a verím, že aj značne poteší najmä milovníkov King Crimson éry, počnúc albumom Discipline do dneška. Aby som bol ešte presnejší, Cuentos Para Dormir má logicky bližšie k nespievaným albumom, nahraných členmi King Crimson v období medzi albumami Thrak a The ConstruKction of Light (ProjeKct One až ProjeKct Four z rokov 1998/99 a ProjeKct X – Heaven And Earth z roku 2000).

Prejav Ábrete Gandul na albume Cuentos Para Dormir je však oproti bežnému modelu King Crimson v inštrumentálnej oblasti – gradácia minimalistického motívu – podstatne bohatší o prvky psychedélie, jazzu, fusion a okrajovo aj latiny na juhoamerický spôsob. A nemám žiadny problém tvrdiť, že gitarový tandem Pinto/Maccioni dokáže rozčeriť rockovú hladinu podobne, ako tandem z King Crimson –  Fripp/Belew, keď to poriadne rozbalia… Ich spôsob hrania je zväčša rovnako charakteristicky znejúci, nikde som si však nevšimol, žeby ľubovoľný fragment ich hry čo len okrajovo pripomínal plagiát, alebo cover-verziu konkrétnej skladby, alebo jej segmentu z dielne King Crimson. Celková inštrumentálna variabilita albumu je výrazovo neporovnateľne bohatšia oproti čomukoľvek, čo King Crimson od albumu Discipline do dneška nahrali.
Otváracia No se metan con el Capitán Problema je impozantná kombinácia jazzovej rytmickej sekcie s gitarovými rifmi typu King Crimson z 80. rokov (Discipline, Beat), spacerockovými klávesami v úvode a flautovými medzihrami. Pokojnejšia jazzová kompozícia Al fin y al cabo je prikrášlená avantgardnými hudobnými stopami a krátkou King Crimson reminiscenciou v prostrednej pasáži. V Hay que volver a los chinos (de nuevo) je počuť opäť minimalistický K. C. motív, ako z albumu Discipline, ten je však pretkaný jazzovými motívmi, pripomínajúcimi Mahavishnu Orchestra, či Return To Forever, všetko efektne a dokonale zladené. Alguien intrascendente je prepojenie jazzových a latinských sekvencií s rockovými, včetne flautovej vyhrávky a uhrančivej hry basgitary, mne osobne to hodne pripomína venezuelské Témpano… V Dr. Finger počuť pasáže dynamickej rockovej gitary s krehkým flautovým sólom, evokujúcim holandský Focus, všetko na príjemne melancholickom nosnom motíve elektrického klavíra. Primanocte je skladba v pokojnom strednom tempe, v druhej časti prechádza do dramaticky znejúcej pasáže s charakteristickým K. C. motívom.
La ira (…de la novia de Byron) – abolútny vrchol albumu, deväť minútová crimsonovka so všetkými príslušnými atribútmi: nervnosťou, napätím, dynamikou, rockovo zmysluplnou kakofóniou, neustálou gradáciou a ťahom… na toto musí byť iste náležite hrdý aj sám Big Robert F. Po nakladačke nasledujúce dvojminútové ukľudnenie Dilema je skĺbením barokových prvkov a jazzrocku. Ďalší monument na záver, druhý vrchol albumu a zase vyše deväť minútová Disminuyéndote – jazzrock s Canterbury prvkami v štýle starých Soft Machine. V druhej časti prechádza plynule a prirodzene do finále v štýle heavy Crimson.
Cieľovou skupinou albumu Cuentos Para Dormir sú predovšetkým nekonzervatívni Crimson fans, otvorení jazzu, jazzrocku, avantgarde, psychedélii a tolerujúci vplyvy latiny v artrocku. Pre mňa je Cuentos Para Dormir ukážkou, ako má vyzerať, či skôr znieť špičková forma inštrumentálneho rocku vôbec…
SKLADBY:
1. No se metan con el Capitán Problema (5:11)
2. Al fin y al cabo (5:07)
3. Hay que volver a los chinos (de nuevo) (4:52)
4. Alguien intrascendente (4:47)
5. Dr. Finger (8:39)
6. Primanocte (6:49)
7. La ira (…de la novia de Byron) (9:08)
8. Dilema (2:00)
9. Disminuyéndote (9:36)
ZOSTAVA:
Rodrigo Maccioni – elektrická a elektroakustická gitara, flauta
Rodrigo Pinto – elektrická a elektroakustická gitara, midi, efekty
Jaime Acuña – klávesy
Pedro Santander – basová gitara
Antonio Arceu – bicie
Cuentos Para Dormir
Ábrete Gandul
Prog Rock, Avantgarde, Experimental
K Producciones
2005
CD
9