Vynikající deska. To jsem si řekl po prvním poslechu alba Lullaby and… the Ceaseless Roar a musím zdůraznit, že mě pořád baví a nacházím v něm i při dalších posleších mnoho vzrušujícího. Zajímalo by mě, jak to ten chlap, tedy Robert Plant, dělá, že stále vydává tak kvalitní desky. Asi je to dáno jeho schopností neusnout na vavřínech zeppelinovské slávy a hledat v hudbě nové vzrušující podněty, které pak k radosti své i všech zúčastněných předkládá vděčným posluchačům. Také se obklopuje hudebníky, kteří ho dokáží inspirovat, což o jeho doprovodné skupině The Sensational Space Shifters platí dvojnásobně. Společně tak vytváří svou představu hudby pro 21. století, z níž jsou cítit nejen skotská rašeliniště, ale i horký africký písek. Ale ať už je Plantem předkládaný materiál ozvláštněn nezvyklými rytmy či nástroji, pořád mají písně ten správný rockový drajv.
Album obsahuje jedenáct písní, z nichž deset je ze společné dílny a jedna, úvodní Little Maggie, je upraveným tradicionálem. Vždy, když ji slyším, tak ve mně vzbuzuje představu honáka z Apalačských hor jedoucího na velbloudu rozpálenou Saharou. Tato píseň celou desku také uzavírá, už ne samostatná, ale jako součást skladby Arbaden (Maggie's Babby).
Hitové ambice má následující Rainbow, velice příjemná skladba odkazující trochu k předešlé Plantově tvorbě. V písni Pocketful of Golden se to hemží etnickými nástroji a atmosférou by se možná, kdyby vznikla před čtyřiceti lety, hodila na album Physical Graffiti. Vrcholem alba je podle mě skladba Embrace Another Fall, která je ozdobena nádherným vokálem hostující Julie Murphy. Křehká záležitost s rockovou energií ve mě vyvolává vzpomínku na Kashmir.
Následující Turn It Up s ostrou kytarou opět vyvolává ducha Led Zeppelin, aby se posluchač zklidnil při poslechu písně A Stolen Kiss. Radost ve mně vyvolává další trojice skladeb, Somebody There, Poor Howard a House of Love. Především Poor Howard nás opět přenáší někam k tradičním angloamerickým písním, jakoby Plant chtěl sdělit, že přes všechny výlety na africký kontinent nezapomíná na to, odkud hudebně vyšel.
Robert Plant vytvořil nádhernou desku, jež má určitě šanci stát se nadčasovou tak, jako se to podařilo výtvorům jeho mateřské skupiny. V jeho sólové diskografii je to určitě jedna z nejlepších desek.
Skladby:
1. Little Maggie
2. Rainbow
3. Pocketful of Golden
4. Embrace Another Fall
5. Turn It Up
6. A Stolen Kiss
7. Somebody There
8. Poor Howard
9. House of Love
10. Up On the Hollow Hill (Understanding Arthur)
11. Arbaden (Maggie's Babby)
Obsazení:
Robert Plant / vocals, production
The Sensational Space Shifters (as backing band):
Justin Adams / bendirs, djembe, guitars, tehardant, background vocals
Liam "Skin" Tyson / banjo, guitar, background vocals
John Baggott / keyboards, loops, moog bass, piano, tabal, background vocals
Juldeh Camara / kologo, ritti, Fulani vocals
Billy Fuller / bass, drum programming, omnichord, upright bass
Dave Smith / drums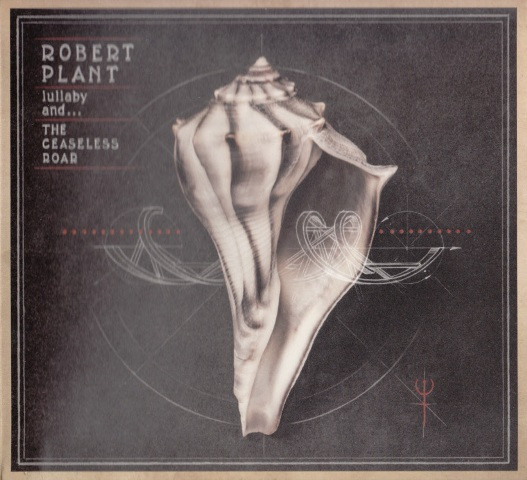 Lullaby... and the Ceaseless Roar
Robert Plant
Rock, world music
Nonesuch
2014
CD
11