Boli časy, keď sme na ROCKOVICI mali profil a aj nejaké recenzie, ale život to zariadil inak. Takže, aby som iba nedrístal – 30. septembra 2022 vydala britská psychedelic blues rocková skupina STEAMHAMMER nový štúdiový album – Wailing Again.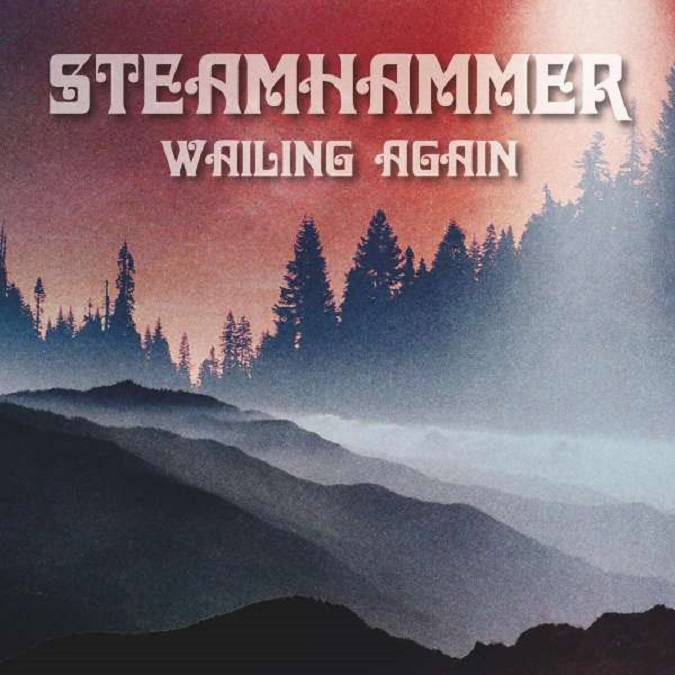 Nič zvláštne by na tom nebolo, ale novinka tejto formácie, ktorá bola založená v roku 1968, na seba nechala čakať 50 rokov. Zo starej zostavy je tu gitarista Martin Pugh. Pridal sa k nemu aj Pete Sears (basgitara, sprievodné vokály), ktorý so STEAMHAMMER  spolupracoval na debutovom albume Steamhammer, známym tiež aj pod názvom Reflection (1969), kde hral na klávesy. Zostavu doplnili spevák/gitarista Phil Colombotto a ostrieľaný borec John Lingwood (bicie), ktorý so skupinou spolupracoval v rokoch 1972-1973. Na poslednom albume zo sedemdesiatych rokov, experimentálnom Speech (1972), však nehral. Pre úplnosť ešte dodám, že druhý a tretí album STEAMHAMMER majú názvy MK II (1969) a Mountains (1970); zhodou náhod sú súčasťou mojej zbierky.
Novinka obsahuje 8 skladieb, z toho jednu inštrumentálku. Je medzi nimi aj 24 Hours, remake piesne Eddieho Boyda, ktorá bola súčasťou aj ich debutu z roku 1969. Na záver je tu Junior's Wailing, taktiež z prvého albumu, tentokrát s dodatkom 21st Century Version. Novinku Wailing Again vydala nemecká firma MIG vo formátoch LP i CD. Dá sa vypočuť aj na Spotify. Zatiaľ som čítal jednu pozitívnu recenziu. Názor si však musí urobiť každý sám. Samozrejme, ak ho to zaujíma. Myslím, že milovníci starých kapiel by si mali prísť na svoje. Môj prvý dojem? FAJN!!!!