Kytarista Steve Morse se koncem ledna na prestižním hudebním veletrhu NAMM 2019 v kalifornském Anaheimu zmínil o nahrávání nového alba legendárních hardrockerů Deep Purple v průběhu letošního roku. Nevím, nakolik tahle informace ladí se záměry jeho spoluhráčů, ale přiměla mě oprášit poslední studiovky kapely. A protože i z nich časem vykrystalizovaly favoritní kusy, přidal jsem je na letitý seznam vybraných skladeb: 
HELP! – Shades of Deep Purple, 1968

Album, jemuž vévodí dechberoucí předělávky, které nemají daleko k nepřekonatelným úpravám v podání vzorových Vanilla Fudge. Do těsného závěsu za notně zpomalenou beatlesáckou Help! však neřadím americký singlový hit Hush, ale lidovku proslavenou Hendrixem Hey Joe.
ANTHEM – The Book of Taliesyn, 1968

Neúprosný tlak labelu přivedl záhy na svět další album, inspirované pololegendárním velšským básníkem s populární instrumentálkou Wring That Neck a zdařilou cover verzí Kentucky Woman. I Lordovu Anthem zdobí hlas stabilně výtečného Roda Evanse, autora netuctových textů.
LALENA – Deep Purple, 1969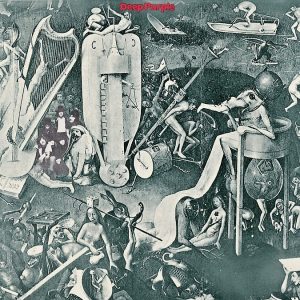 Labutí píseň pro zakládajícího člena kapely Nicka Simpera a prvního zpěváka Evanse, jejichž nové projekty přinesou díla srovnatelná s nejsvětlejšími zítřky nástupnické sestavy. Ponurá Fault Line klidně mohla dát celému albu název, další nepůvodní píseň Lalena se stala jeho zlatým hřebem.
CHILD IN TIME – In Rock, 1970

Na rozporuplnou odbočku Concerto For Group And Orchestra dala sestava Mk II bleskurychle zapomenout. Album In Rock se stalo jedním z nejpevnějších pilířů žánru zvaného hard rock, skladba Child In Time prvním krokem k nesmrtelnosti Deep Purple. Opus magnum.

FOOLS – Fireball, 1971

Nad známou kauzou titulního songu nikdy jen tak nemávnu rukou a evropské verzi alba žehnám za Demon's Eye, jež zdobí první stranu desky. Ta druhá je komplet na výbornou, Fools podtrženou za Blackmoreovo zádumčivé sólo a další Gillanův výkon jak z partesu.
SMOKE ON THE WATER – Machine Head, 1972

Veledílo s kaňkou. Při stopáži původního LP pod 38 minut je nepochopitelný, že čarokrásná When A Blind Man Cries skončila na B-straně singlu jen proto, že ji kytarista nerad. Doba nemohla vydat názornější ukázku Ritchieho postavení v kapele během vrcholného období.
OUR LADY – Who Do We Think We Are, 1973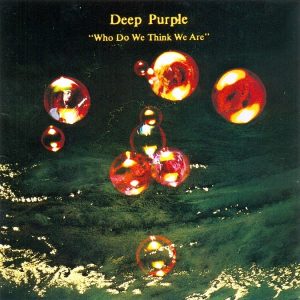 S despektem se o albu vyjadřují i všichni zúčastnění. Závěrečná skladba prý ani nepasuje k Deep Purple, to mě zas její nálada vůbec nesedí ke vztahům, které v kapele panovaly. Chtělo by se napsat, že už tehdy mě naplnila vírou, že všechny dny téhle formace ještě nejsou sečteny. Však i syndrom vyhoření může vyhořet.
MISTREATED – Burn, 1974

Vydařený návrat do švýcarského Montreux v novém složení. Angažování Hughese bylo jasnou volbou, zatímco Coverdale byl náhradou za odmítnuvšího Paula Rodgerse. Svěžího ducha Mk III nic neodráží názorněji než náladová Sail Away, zatímco albový klenot Mistreated potvrdil obrovský potenciál, kterým tahle sestava disponovala.
THE GYPSY – Stormbringer, 1974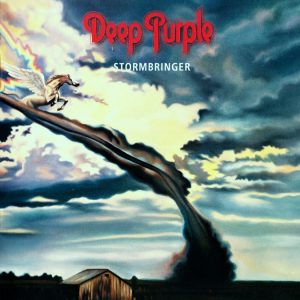 Album s pracovním názvem Silence a výtečným materiálem z autorské dílny Blackmore – Coverdale. Z kolektivních prací ční nad jiné song, jehož název má na kvalitu snad patent. Stačí připomenout dvě formace stejného věhlasu a jejich variace na dané téma. Baladu Soldiers of Fortune v tehdejším Československu zpopularizoval Jiří Schelinger.
YOU KEEP ON MOVING – Come Taste The Band, 1975

Deep Purple bez Blackmorea? No a? Osobitý Američan Tommy Bolin se s úkolem nahradit Ritchieho popasoval po svém a se ctí. A jenom velkolepá tečka za sedmdesátými lety You Keep On Moving zabránila jeho nejvydařenějšímu autorskému příspěvku Love Child obsadit místo na seznamu.
PERFECT STRANGERS – Perfect strangers, 1984

Comeback v nejslavnější sestavě a plné parádě. Od prvních vteřin singlové Knockin' At Your Back Door není nejmenších pochyb, že tenhle návrat měl smysl. Nejenom titulní skladba s geniálním riffem pasuje Perfect Strangers na nejlepší album reunionových dějin. Howgh!
THE UNWRITTEN LAW – The House Of Blue Light, 1987

Pozitivní atmosféra z natáčení předchozího alba byla fuč, se zpožděním tak přišel na svět největší outsider z katalogu Mk II. Jeho dehonestace jednotlivými členy kapely je silným impulzem pro cestu do zatracení, přesto však stojí za slyš. Nejen nepsaný zákon by se neztratil ani v nabitější konkurenci.
TRUTH HURTS – Slaves and Masters, 1990

Kdekdo album odbude hláškou Deep Rainbow a není se moc čemu divit. Angažování J. L. Turnera na Gillanův post bylo předem prohranou bitvou, přesto si frontman počínal statečněji než všichni jeho spolubojovníci dohromady. Především díky němu je těžkopádné baladě Truth Hurts z čeho vybírat soupeře.
ANYA – The Battle Rages On…, 1993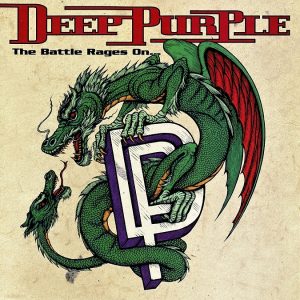 Ani Turner, ani Mike DiMeo, ale pod nátlakem vydavatelské firmy do třetice všeho dobrého i zlého Gillan. Ke svým pětadvacetinám tak formace nadělila fanouškům album stejně neuspořádané, jako byly vztahy mezi zpěvákem a kytaristou. Napětí, které mezi nimi panovalo, je z nahrávky zřetelně cítit i přes závan sedmdesátkového soundu.
SOMETIMES I FEEL LIKE SCREAMING – Purpendicular, 1996

Traduje se, že panovala vzácná shoda na jediném nástupnickém jméně, tož nebylo co řešit, bo podobná nabídka se neodmítá. A transfúze americkým kytaristou Stevem Morsem zafungovala dokonale, i Gillan se najednou rozpěl jak za mlada. Lesk půl roku starého alba Stranger in Us All Ritchieho obnovených Rainbow rázem vybledl.
FINGERS TO THE BONE – Abandon, 1998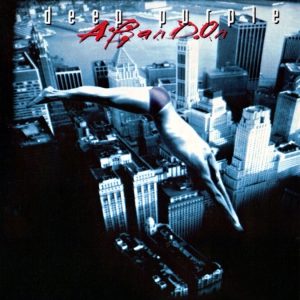 Ten nejcennější dárek ke třicátému výročí si kapela věnovala sama. Čerstvé nahrávky mají tolik síly, že evokují album In Rock i bez zbytečné předělávky Bludsucker. Atmosféra ustaraného vyprávění pod titulem Fingers To The Bone mě opakovaně dokáže pohltit až běda. A nejen ona. Exkluzivní Lordovo sbohem domovské kapele.
WALK ON – Bananas, 2003

Historicky první klidný odchod z Deep Purple nakonec vedle znamenitého klávesisty Dona Aireyho přinesl album překypující všemi žádoucími atributy. Vedle charakteristického párplovského soundu třeba vyzdvihnout uvolněnost a pohodu, která i bez přítomnosti tantrických mistrů sálá z každé noty.
CLEARLY QUITE ABSURD – Rapture of the Deep, 2005

Lepší už to nebude. Ani třináct let vstřícného přístupu neoteplilo můj vztah k tomuhle albu. I tak se ale občas nechám záhřát sladkobolnou rockovou baladou napojenou na několik dalších zdrojů, pro něž stojí za to sem tam sáhnout po tý příšerný plechový škatuli.
OUT OF HAND – Now What?!, 2013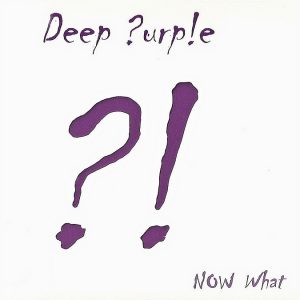 Všechny obavy, zda osmiletá studiová pauza nenapáchá víc škody než užitku, rázem rozehnal úvod našlapaný jak zelí v bečce. Je znát, že nápady zrály dostatečně dlouho a materiál prošel nekompromisním sítem výběru. Vrcholem alba věnovaného Jonu Lordovi je atmosférický song, který by obstál i coby soundtrack ke špatnému dni.
TIME FOR BEDLAM – InFinite, 2017

Spojení s Bobem Ezrinem se osvědčilo už minule, tož nebylo divu, že dostalo další šanci. A znovu ji proměnilo v poctivé album se skladbami vypilovanými zkušenostma, umem i vervou. Pilotní singl Time For Bedlam nastavil laťku proklatě vysoko a zajistil si místo na bedně po boku The Surprising a Birds of Prey.
Před dvěma lety jsem napsal, že album InFinite je podařenou tečkou za studiovou kariérou Deep Purple. Rád se budu mýlit a do kompilačního tracklistu zařadím jednadvacátý kus.