Člověk míní, ale distributoři a vydavatelé mění. S nákupy nových nosičů jsem si chtěl dát na čas pohov, ale těmhle čtyřem kouskům jsem neodolal: 
Murple – Il viaggio (2014)
Kapela působila v první polovině sedmdesátých let a na kontě má malý klenot Io sono Murple z roku 1974. Il viaggio je druhou plackou po reunionu, krátkou a kouzelnou. Aktuální hodnocení na PA 3,98.
Garybaldi – Storie di un'altra città (2016)
Skupina Garybaldi se proslavila hardrockovým albem Nuda, z roku 1972 a Storie di un'altra città  je celkem šestou – a zatím poslední – studiovou plackou. Kapela byla spjata s Bambi Fossattim, ale ten již zemřel a tak je posledním původním členem bubeník Maurizio Cassinelli. Deska je to velmi pěkná a rozmanitá, obsahující hard rock aj sympho prog s opravdovými smyčci. Aktuální hodnocení na PA 3,93.
Ornithos – La Trasfigurazione (2012)
O Ornithos jsem nevěděl vůbec nic, ale stačilo pár tónů a dostal jsem horečku. Symphonic prog přesně podle mého gusta. Jádro kapely tvoří hudebníci z Il bacio della Medusa, ale víc podrobností si budu muset teprve najít. Hodnocení na PA 3,75.
More Animals At The Gates Of Reason – a tribute to Pink Floyd (2013)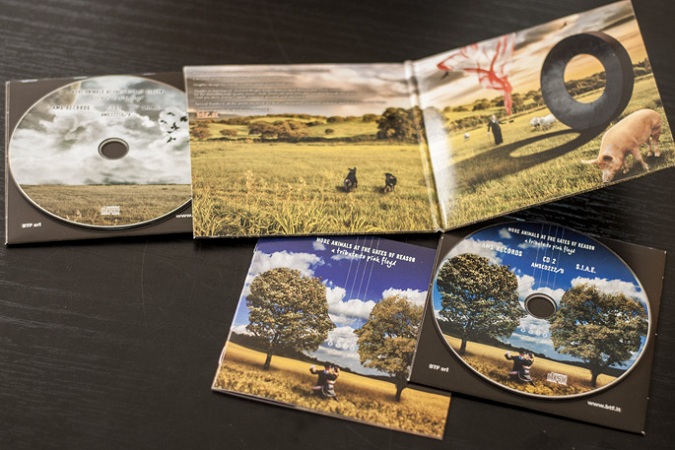 Dvojcédé z produkce italského vydavatelství AMS. Většina kapel je pochopitelně z Itálie, zahraničí zastupují Jay Tausig, Permanent Clear Light z Finska a "supergroup" Samurai of Prog. Potěšitelné je, že většina skladeb je z raného období Pink Floyd. Ze "Zdi" je tady jedna skladba, z The Dark Side Of The Moon taky jedna a z The Division Bell ani jedna. Asi nejvíc je jich z "Pipera", ale můžu se mýlit. Přišlo mi to teprve včera a k bližšímu studiu se teprvá dostanu… Hodnocení na PA 4,13.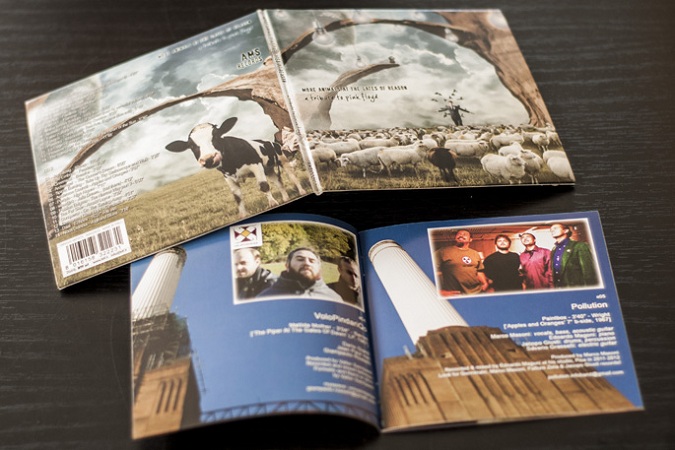 Všechno jsou to rozkládací mini vinyl repliky od AMS s pěknou grafickou úpravou, ale speciální pochvalu si zaslouží ten tribut, čerpající z původních obálek Pink Floyd. Přiznávám, že právě grafické zpracování CD hodně zapracovalo na tom, že jsem si ho nakonec aj koupil.