Jedním z nejpodstatnějších důvodů, proč se Ozzy po vyhození z Black Sabbath udržel na špici tvrdě rockových žánrů, byl jeho čich na výběr sólových kytaristů, kteří nebyli jen interprety, ale zároveň měli šanci uplatnit i vlastní skladatelský potenciál. Stačí zmínit tři jména: Randy Rhoads, Jake E. Lee a Zakk Wylde. Tito kytaristé udrželi Madmana dlouhá léta na výsluní.
Chtěl bych se krátce zmínit o prvním z výše jmenovaných a tím není nikdo jiný, než blonďatý mág Randy Rhoads. Tento talentovaný kytarista od velmi útlého mládí poctivě cvičil na svůj nástroj a hrál v kapele, která se v druhé půlce sedmdesátek přejmenovala na Quiet Riot. Ač se ji tehdy v USA nedařilo získat smlouvu, v Japonsku vydali 2 LP (I. – 1978 a II. – 1979). Tento materiál nebyl ničím až tak přelomovým, jednalo se o takovou hutně pokovenou verzi glam rocku, živě si však skupina získala v Kalifornii velké renomé, vystupovala třeba i jako předkapela Van Halen, jejichž kytaristu Eddieho Randy velmi obdivoval.
Potom však přišlo lano od Ozzyho (památný konkurz, kde sjetý zpěvák přijímá Randyho, který sotva stačil zapojit kytaru, je vděčnou historkou). Co následovalo již všichni víme. Dvě velmi úspěšná alba Blizzard of Ozz a Diary of A Madman, na kterých se Randy projevil jako fenomenální kytarista a skladatel. Velké kamarádství s neřízenou střelou Ozzym však přerušila veliká tragédie, kdy osudného  18. března 1982 Randy uhořel v troskách letadla.
Na jeho počest po pěti letech vyšlo živé dvojalbum s názvem Randy Rhoads Tribute. V době vydání jsem jej slyšel, ale blíže jsem se s ním nijak neseznámil. Nebyl jsem a nejsem totiž nějakým přílišným fandou sólové tvorby Ozzyho, doma mám v podstatě jen mnou velmi ceněné The Ultimate Sin. K opětovnému poslechu prvních studiovek a tohoto live alba mě přiměla až kniha Jmenuju se Ozzy, kterou jsem ve formě audioknihy poslouchal na loňské dovolené. Až následné přímé porovnání studiového a live materiálu mě přimělo sepsat tuto recenzi.
Musím přiznat, že mě živé provedení písní (přehráno je komplet album Blizzard of Ozz, dva fláky z Diary of A Madman a tři covery od Black Sabbath) zcela ohromilo a klidně ho přirovnám namátkou k legendárnímu koncertu Deep Purple, Led Zeppelin (však víte jakej myslím), Scorpions – Tokyo Tapes či M.S.G. – One Night At Budokan. Důvodem pro toto tvrzení je právě neuvěřitelná hra Randyho, který poněkud sterilně znějícím skladbám ze studivých desek dodal ten správnej šmrnc a pozměnil co se dalo. Jeho hra je jak sněhový pluh, vše drtí a hrne před sebou, tu zkrátí sólo, onde ho přidá.
I převzaté kusy od Sabatů zní jinak a jsou zahrané velmi osobitým způsobem, což je velmi vtipné. Většina kytaristů totiž naopak dbá na to, aby předlohu zahráli co nejvěrněji. Zvuk kytary zní mnohem více "heavy" a co do hlasitosti je rovnoceným partnerem Ozzymu, který tu působí v překvapivě dobré hlasové formě. Toto není vůbec běžné. Rytmika basáka Rudy Sarza (kámoše Randyho z Quiet Riot) a Tommyho Aldridgeho šlape jako hodinky a dává vyniknout hlavním protagonistům. Pokud budete pozorně poslouchat, odhalíte i klávesovou hru Lindsayeho Bridgwatera, kterej byl tehdy členem koncertní sestavy.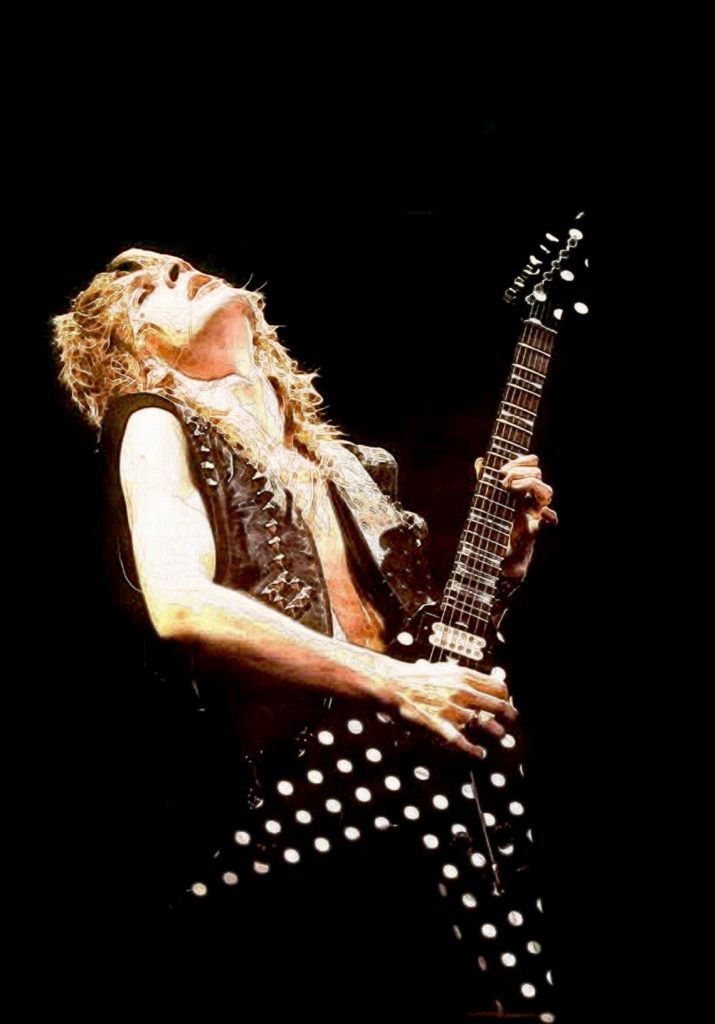 Nechci vypichovat skladbu, která se mi líbí nejvíce, toto album beru jako vzácně vyrovnanej celek napěchovanej hity i včetně poslední velmi emotivní a pietní vzpomínky v podobě studiového songu Randyho – Dee, který tu zazní v nesestříhané podobě. Naprosto skvělej živák, kterej si po mnoha desetiletích zase užívám.
Technická poznámka: Za ta léta došlo k mnoha reedicím, remasterům, dokonce v roce 1995 i remixu Bobem Ludwigem, kdy byly pozměněny party bicích a basy. Ten mohu krom původního vydání jako jeden z mála doporučit ve vinylovém provedení. Na mladší verze bych si dal pozor.
Disc One:
01. I Don't Know [Osbourne/Rhoads/Daisley] (5:40)
02. Crazy Train [Osbourne/Rhoads/Daisley] (5:19)
03. Believer [Osbourne/Rhoads/Daisley] (5:08)
04. Mr. Crowley [Osbourne/Rhoads/Daisley] (5:37)
05. Flying High Again [Osbourne/Rhoads/Daisley/Kerslake] (4:17)
06. Revelation (Mother Earth) [Osbourne/Rhoads/Daisley] (5:58)
07. Steal Away (The Night) [Osbourne/Rhoads/Daisley](8:04)
Disc Two:
08. Suicide Solution [Osbourne/Rhoads/Daisley] (7:46)
09. Iron Man [Osbourne/Iommi/Butler/Ward] (2:50)
10. Children of the Grave [Osbourne/Iommi/Butler/Ward] (5:57)
11. Paranoid [Osbourne/Iommi/Butler/Ward] (2:59)
12. Goodbye to Romance [Osbourne/Rhoads/Daisley] (5:33)
13. No Bone Movies [Osbourne/Rhoads/Daisley/Kerslake] (4:02)
14. Dee [Rhoards studio out-takes] (4:22)
Ozzy Osbourne – vocals
Randy Rhoads – guitar
Rudy Sarzo – bass
Tommy Aldridge – drums
Lindsay Bridgwater – keyboards
Bob Daisley – bass (12-13)
Lee Kerslake – drums (12-13)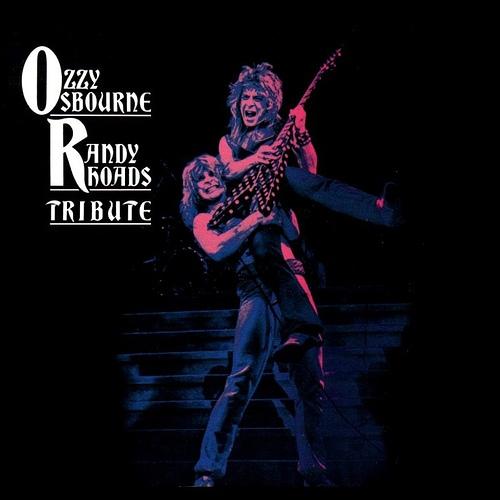 Tribute
Ozzy Osbourne / Randy Rhoads
Hard Rock, Heavy Metal
Epic
1987
2xLP, CD
14
2xLP, Epic /1995/