CD Kscope – KSCOPE122M /2007/
Skupinu Porcupine Tree jsem poznal prostřednictvím alba Deadwing (2005) a byla to trefa rovnou na komoru. Postupem času jsem si koupil téměř kompletní diskografii a vyhejbal se akorát debutu. Recenze na něj byly rozporuplné a u letmejch ochutnávek z internetu jsem se pokaždý docela vrtěl. Jenomže, znáte to. Sběratelská vášeň je mrcha a nakonec jsem stejně neodolal…
Tak samo, placka On The Sunday of Life není tak úplně řadovým albem, ale kompilací sestavenou z demokazet Tarquin's Seaweed Farm a The Nostalgia Factory. Vyšla v roce 1992 u firmičky Delerium Records a to v omezeném nákladu 1 000 kopií. Ovšem zájem fanoušků předčil očekávání a tak byl celej náklad v mžiku rozebranej. No, a následujících reedic se jen do roku 2000 prodalo na dvacet tisíc kousků.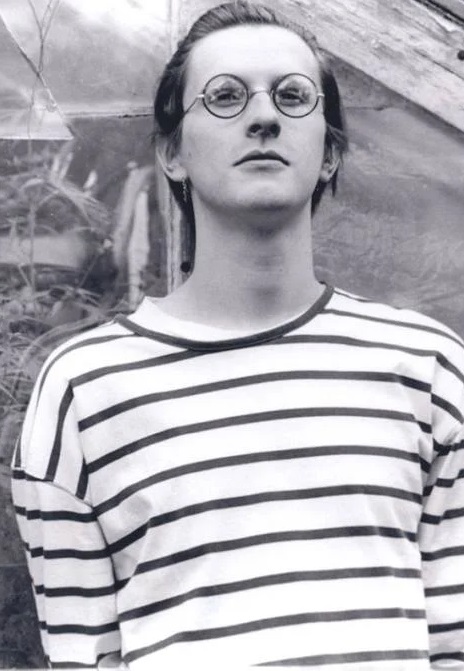 Je to pravěk tvorby Stevena Wilsona, je to pravěk zprvu fiktivní skupiny Porcupine Tree a člověk k tomu tak musí přistupovat. Nahrávku bych tedy určitě nedoporučoval jedinci, kterej hudbu Porcupine Tree slyšel z rychlíku a s jejím studiem teprve začíná. Místy je to docela blázinec, ve kterém se dá snadno zabloudit a pro lepší orientaci bych jeho obsah rozdělil do tří podskupin. Předně jsou tady skladby, které tu placku tzv. udělaly a ze kterých je cítit dnes už charakteristický skladatelský rukopis páně Wilsona. Nesporně největším šlágrem je fantastická Radioactive Toy, ovšem líbí se mi aj balada Nine Cats, nebo atmosférické skladby And The Swallows Dance Above The Sun, či Begonia Seduction Scene.
Specifickou kategorii tvoří několik docela praštěnejch a zábavnejch úletů, které mi zpestřují poslech jinak pochmurného alba. Jupiter Island je výbornej a kupodivu mi nevadí ani tvrdošíjně primitivní tlukot naprogramovaných bicích. Z podobného soudku jsou tady i chytlavé taneční pecky This Long Silence a Linton Samuel Dawson, druhá jmenovaná s úchylně zmutovaným vokálem hlavního protagonisty.
Do třetí skupiny bych zařadil skladby s velkým podílem náladotvorných, ambientních ploch. Zajímavou introdukcí je Music For The Head, oblíbil jsem si i rozsáhlejší The Nostalgia Factory, ale skutečným vrcholem v tomto směru je závěrečná, přes deset minut dlouhá It Will Rain For A Million Years.
Album je snadno dostupné jak na CD, tak na vinylu a je jenom na vás, které z té spousty různých vydání dáte přednost. Cédéčko od Kscope z roku 2007 je v Super Jewel Boxu a obsahuje naducanej, 16-ti stránkovej booklet. V něm najdete předmluvu od samotného Stevena Wilsona, několik zajímavých obrázků, texty skladeb a kredity.
Původní matroš si Wilson natočil sám, s malou výpomocí několika hostujících hudebníků. Ve skladbě Third Eye Surfer jsou slyšet (nejspíš samplované) bicí Johna Marshalla, v podivnosti  Queen Quotes Crowley kytara a zpěv Solomona St. Jemaina a booklet zmiňuje ještě hoboj. Zvuk je výbornej, ale to už je dneska u Wilsona standard, grafika CD jakbysmet. Dal bych tři a půl, ale s ohledem na rozsáhlou diskografii Porcupine Tree to hodnocení stáhnu směrem dolů. Je to fajnové album s dobrodružnou cestou ke kořenům P.T. a jeho nákupu nelituju ani náhodou.
SKLADBY:
01. Music For The Head  2:42
02. Jupiter Island  6:12
03. Third Eye Surfer  2:47
04. On The Sunday Of Life…  2:11
05. The Nostalgia Factory  7:27
06. Space Transmission  2:59
07. Message From A Self Destructing Turnip  0:27
08. Radioactive Toy  10:00
09. Nine Cats 3:56
10. Hymn  1:14
11. Footprints  5:51
12. Linton Samuel Dawson  3:04
13. And The Swallows Dance Above The Sun  4:03
14. Queen Quotes Crowley  3:56
15. No Luck With Rabbits  0:46
16. Begonia Seduction Scene  2:20
17. This Long Silence 5:00
18. It Will Rain For A Million Years  10:49
SESTAVA:
Steven Wilson – vocals, all other instruments
Additional personnel:
John Marshall – drums on "Third Eye Surfer"
Solomon St. Jemain – additional guitar & voice on "Queen Quotes Crowley"
Master Timothy Masters – oboe
On The Sunday Of Life...
Porcupine Tree
Prog Rock
Delerium Records
1992
CD, 2xLP
18
CD Kscope - KSCOPE122M /2007/