Třicet let je dlouhá doba. Pro někoho to může být dokonce celý život, pro jiného krátká životní epizoda. Jak se to vezme. A právě tolik let trvalo, než se pod hlavičkou Progres 2 objevila nová deska brněnských rockerů, z nichž ani jeden si již nemusí nic dokazovat, protože jejich zásluhy na poli domácí rockové hudby jsou  nezpochybnitelné. Ale právě touha po překonání vlastního stínu tuto elitní sestavu donutila k vytvoření nového programu. Ten dostal jméno Tulák po hvězdách.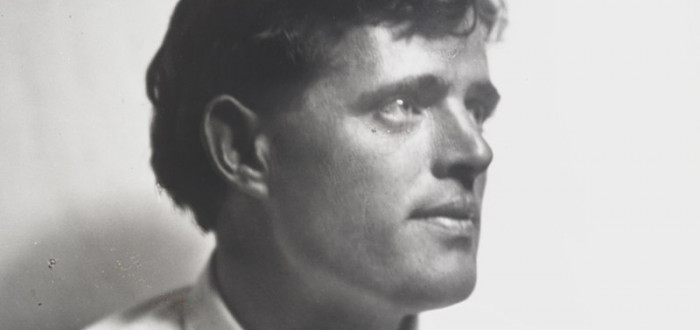 Námětem se stala stejnojmenná kniha amerického spisovatele Jacka Londona. Ta vyšla poprvé roku 1915 a pro někoho, kdo má Londona zafixovaného jako autora píšícího o době zlaté horečky na Klondiku nebo toulajícího se nekonečnými vodními pustinami Tichého oceánu to musel být trochu šok. Aspoň pro mne tedy určitě. Tentam je Buck z Volání divočiny, pryč je i Bílý tesák, najednou jsem byl konfrontován s velice temným, až ponurým příběhem odehrávajícím se za zdmi věznice San Quentin.
Příběh univerzitního profesora Darrella Standinga odpykávajícího si za mřížemi doživotní trest za vraždu zaujal již před lety kytaristu Pavla Váněho, který začal přemýšlet o dalším komponovaném hudebním programu. Nakonec se mu podařilo přesvědčit i své spoluhráče, a tak sestava Kluka, Váně, Pelc, Dragoun a Morávek potěšila na konci roku 2018 své fanoušky novou nahrávkou, v což již nikdo nedoufal.
Ta nahrávka je stejně temná jako je temná i její předloha. Představa člověka neustále spoutávaného svěrací kazajkou je šílená, protože normálně uvažujícímu člověku se musí jevit jakékoli ponižování jiné lidské bytosti jako něco nenormálního, nechutného a odpudivého.  Právě o takovém ponižování a trýznění vypráví píseň Bezpráví, z níž cítím fyzickou bolest, a zároveň až patologickou radost Standingových trýznitelů z mučení bezbranné oběti. Ta trýzeň pokračuje i v pomalé litanii s názvem V lisu. Z ní ta bolest přímo tryská. Hrdina však postupně dokáže umrtvit své tělo takovým způsobem, že veškeré mučení se pro něj stává naprosto bezpředmětným, dosáhne jiného stavu bytí a jeho duše se začne vznášet někde mezi hvězdami a začne prožívat nové životy. O tom vypovídá píseň Malá smrt, která jako by byla předělem v hudebním vyznění alba. Skladby se najednou stávají mnohem průzračnější, někdo by možná namítnul, že až popovější, ovšem v tom dobrém slova smyslu.
Tak jako Standingova mysl přelétává mezi jednotlivými životy, tak i nahrávka se stává pestřejší a radostnější. Jasné hitové ambice má píseň Moře, příjemná záležitost, v níž Progres opět dokazují, že je vždy zdobily perfektně secvičené vokály. Mou nejoblíbenější skladbou je Paní Óm, která dává vzpomenout tomu nejlepšímu, co kdy Pavel Váně nazpíval. Navíc je mi velice sympatický příběh zpracovaný v písni, příběh o ženské lásce věrné jak v dobrém, tak i zlém. Těch žen se v příběhu objevuje několik, až mám dojem, že bez Arungy, Igar a Selpy by vývoj ustrnul, že jedině žena je tou bytostí, která nás všechny žene vpřed.
Velmi sympatická je i Dragounova skladba Tvůj kód, která náznakem může připomínat hitovku Muž na odvrácené straně měsíce. Na druhou stranu mi zde příliš nesedí Pelcovo Vracím se. Chápu, že příběh o Ježíši Kristu je součástí knihy, ale její zpracování mi nezapadá do celého hudebního konceptu. Ještě že je tu skotačivá Selpa ozdobená příjemnými kytarovými vyhrávkami. Příjemnou tečkou na samotný konec se stává píseň s lakonickým názvem Blues.
Ne, nečekal jsem, že tato parta hudebních nadšenců ještě vydá nové, plnohodnotné album. O to větší radost mám při poslechu této desky. Samozřejmě se nemůže jednat o další Dialog, to je asi nedostižná meta, ale to jistě nikdo nečekal. Pro mě za silné 3,5 hvězdy.
Skladby:
1. Výš – Prolog
2. Rudá zloba
3. Můra
4. Bezpráví
5. V lisu
6. Cesta ven
7. Malá smrt
8. Poznám tě
9. Moře
10. Paní Óm
11. Tvůj kód
12. Vracím se k Tobě
13. Arunga
14. Igar
15. Selpa
16. Planý žvást
17. Blues
Sestava:
Progres 2
Roman Dragoun – zpěv, klávesy
Zdeněk Kluka – zpěv, bicí, klávesy, flétny
Miloš Morávek – elektrická kytara, kytarový syntezátor
Pavel Pelc – zpěv, baskytara
Pavel Váně – zpěv, elektrická kytara, akustická kytara, slide kytara, klávesy
Hosté
Dorota Barová – cello, zpěv
Jan Kluka – djembe
Emanuel Sideridis – basa (skladba Výš – prolog)
Petr Jirák – tuba, instrumentace dechové sekce
Lukáš Daněk – trumpeta
Petr Kovařík – flétna, tenorsaxofon
Jan Pospíšil – trombon
Kristýna Ratajová – lesní roh
Pájova rodina – "joj"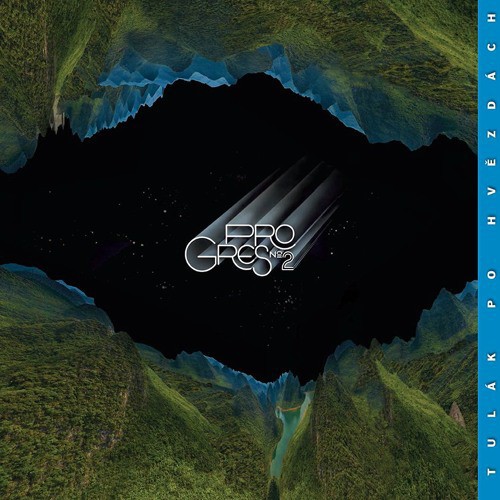 Tulák po hvězdách
Progres 2
Prog Rock
Indies Scope
2018
CD
17