Po vydání alba In Rock skupina Deep Purple pokračovala v intenzivní koncertní činnosti, během níž předváděla nadšenému posluchačstvu svou představu hard rocku. Vyčerpávající koncerty, během nichž se některé skladby natahovaly mnohdy na půl hodiny, se staly možností předvést instrumentální mistrovství jednotlivých hudebníků. Zároveň se velmi brzy začalo s přípravou materiálu na novou desku, která měla přinést další porci energické a výbušné muziky a stvrdit dobyté pozice jednou provždy.
Již v polovině roku 1971 se objevila na pultech hudebních prodejen deska, na jejímž obalu se opět nacházely tváře zúčastněných hudebníků, ovšem ne vytesaných do skály, ale tvořící základ žhavého vesmírného tělesa. A stejně žhavý je i úvodní stejnojmenný otvírák Fireball, který skutečně dělá čest svému jménu. Velké množství energie shluknuté v několika minutách je přímým zásahem na komoru. Jedna z nejlepších písní, kterou Deep Purple kdy vypustili do světa, dává tušit, že i ostatní materiál bude pořádný nářez.
To potvrzuje následující pecka, pomalu vpřed se valící kousek No No No postavený na výrazném riffu a postupném rozvíjení hlavního tématu v instrumentálně zajímavých mezihrách. Pánové zde podávají excelentní výkon. Totéž platí i o písni Demon's Eye, skoro baladě, z níž přímo tryská temnota a deprese. Východiskem z této nálady jsou snad jedině Ritchieho osvěžující sóla.
To čtvrtý kousek na albu, křehká Anyone's Daughter, je z úplně jiného těsta. Skupina zapomněla, že se její jméno ve své době stalo synonymem pro tvrdost, ukazuje se najednou v jiné, rozjásanější podobě. Posluchači, hard rock je pryč, nyní tu máš parádní country, za které by se nemuseli stydět ani ti nejslavnější z Nashvillu. Příjemné osvěžení a příležitost nabrat síly, protože to, co se bude dít dál, opravdu stojí za to.
Za mohutného burácení začíná píseň The Mule, jedna z těch, jež se pomalu vymykají z hardrockové škatulky a vydávají se do progresivních vod. Občas mám pocit, že nebýt těch hřmotných bicích, tak by snad celá skladba vzlétla a uletěla někam pryč. A to je jen předzvěst toho, co přijde.
Osmiminutová paráda s názvem Fools je zásahem přímo mezi oči. Hardrocková tvrdost je zde v polovině vystřídána něčím, pro co nenacházím slov. Napadá mě snad jediné pro vyjádření mých pocitů, slova nadpozemská krása. Pokud někde nahoře hrají andělé na šalmaje, tak podle mě to zní právě takhle. Píseň se sice v závěru vrátí k původní ostrosti, ale ten pocit, možná umocněný Lordovým závěrem, ve mně zůstává.
Přiznám se, že poslední skladba na albu, úderná No One Came, mě dlouho příliš neoslovovala. Po předchozí nádheře to pro mě byl najednou posun do jednodušších vod. Její přednosti oceňuji až nyní v pozdějším věku. Především Blackmore zde vyšívá pěkné sólíčko, které mě vždy potěší. Slušná tečka na závěr.
Neustále tvrdím, že album Fireball patří k mým nejoblíbenějším. Mám ho rád pro jeho žánrovou pestrost a schopnost překvapit úkrokem do jiných vod, než jsou ty hard rockové. A to se mi na Deep Purple líbilo, líbí a bude líbit už asi navždy.
Skladby:
01.  Fireball
02.  No No No
03.  Demon's Eye
04.  Anyone's Daughter
05.  The Mule
06.  Fools
07.  No One Came
Sestava:
Ian Gillan – zpěv
Ritchie Blackmore – kytary
Jon Lord – varhany Hammond, piano
Roger Glover – basová kytara
Ian Paice – bicí a perkuse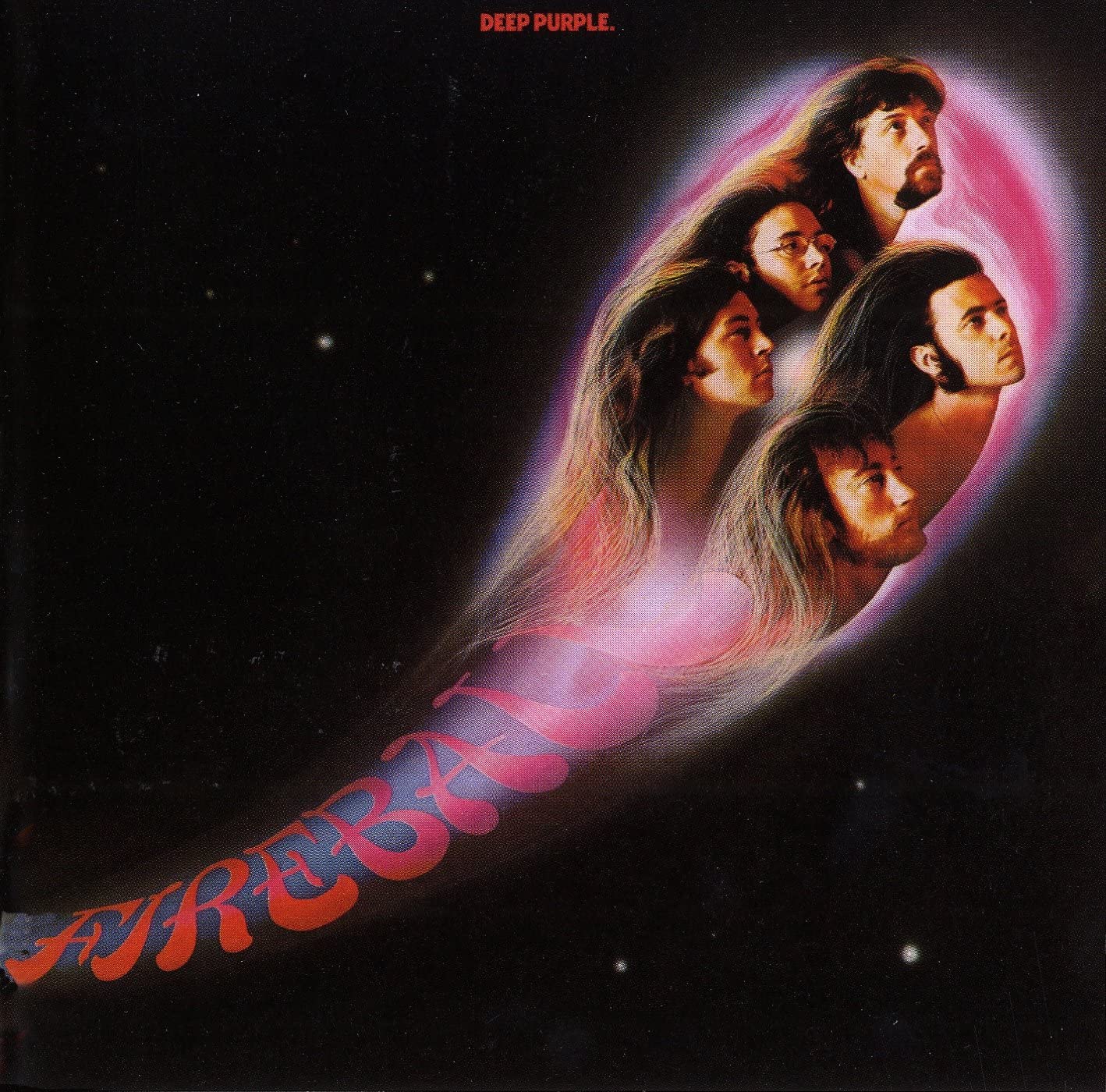 Fireball
Deep Purple
Hard rock
Harvest
1971
LP
7