Box Set Universal Music Italia s.r.l. – 0602527316451  /2010/
Básník, skladatel a zpěvák Mauro Pelosi pochází z Říma a v pro nás zajímavých, sedmdesátých letech natočil čtyři dlouhohrající alba. Ambiciózní debut La stagione per morire z roku 1972 měl v sobě hodně ze symfonického rocku a podobně na tom byl i o rok mladší a o něco "dospělejší" následovník Al mercato degli uomini piccoli. Ovšem ani spolupráce se skutečným symfonickým orchestrem Pelosimu nepřinesla nějakej zásadnější komerční úspěch a s třetí velkou deskou si dal raději trochu na čas. Na pultech prodejen se objevila až v roce 1977…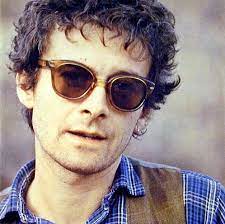 Bezejmenné album zaujme svým bezútěšným, pocit osamění vyvolávajícím obalem a výčtem zúčastněných hostů. Elektrické kytary nahráli Ricky Belloni (Nuova Idea) s "Bambi" P.N. Fossatim (Gleemen, Garybaldi) a na housle v jedné písničce si vrznul i Lucio Fabbri. Ten si během své kariéry zahrál opravdu s kdekým a začínal s Claudiem Rocchim, ovšem dnes je známý především svým působením v řadách PFM. Nu a Pinuccio Pirazzoli s Maurem Paoluzzim se o pár let později prosadili jako vyhledávaní hudební producenti.
První dvě desky charakterizují melancholické, až depresivně laděné texty s patřičně rozervaným zpěvem. Opravdu to není muzika zrovna do skoku (leda tak z okna) a s albem Mauro Pelosi to nebude jiné. Byť ty texty nejsou už ani z daleka takovou tragédií, jako dřív. Vyhledal jsem si stránky s jejich překladem a řeknu vám, že je to zajímavé čtení, protože i prostřednictvím nedokonalého překladače se dá snadno rozpoznat Maurův básnickej talent. Jiné už je to s hudbou samotnou a myslím, že většina ortodoxních rockerů tohle album, bohužel, nepřijme.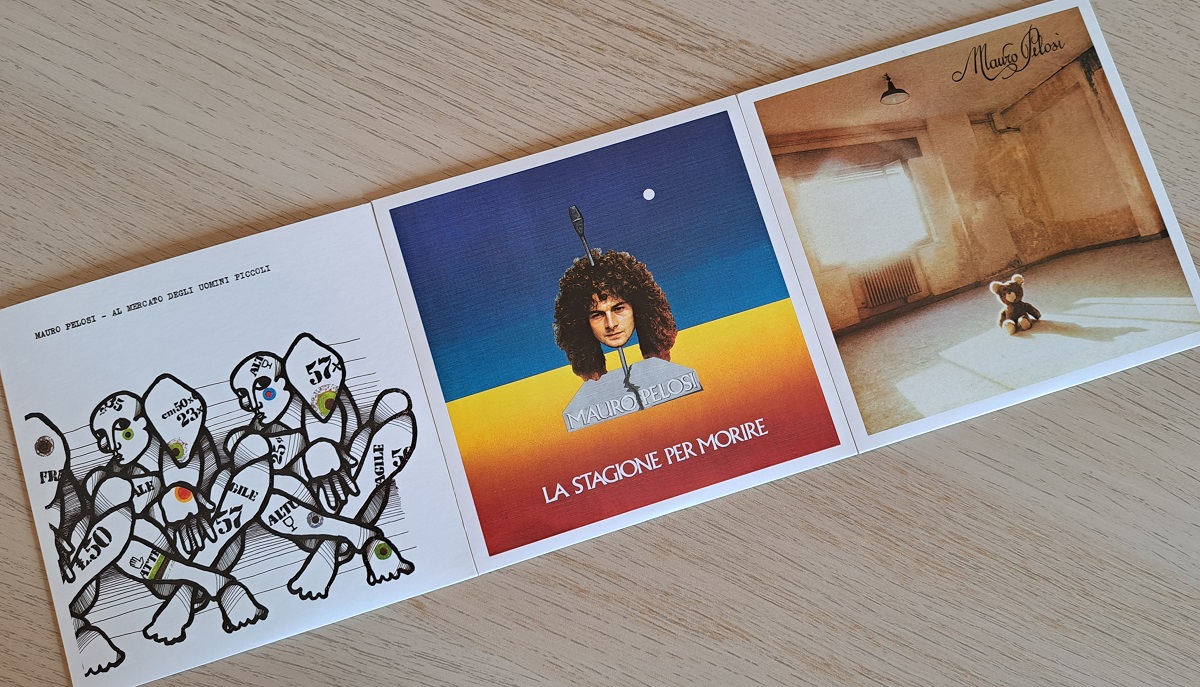 Z rocku toho na něm nezbylo téměř nic a zkreslené kytary ve skladbách Alle 4 di mattina a Ho fatto la caccia jsou oněmi, pravidlo potvrzujícími výjimkami. Nemůžu však říct, že by to byl pop. To by byla urážka a mainstreamový posluchač by se asi pořádně divil. Není to ani jazz a myslím, že nejlepším označením bude, ehm, šanson..
Já jsem tímhle hudebním stylem absolutně nepolíbenej a neznám nic, kromě několika písniček Hany Hegerové, Édith Piaf a jedný desky dvojice Hapka – Horáček (V penzionu Svět). Můj šálek čaje to prostě není a nebude, ale na tomhle albu něco je a vypíchnul bych především velkoryse uchopená aranžmá a prvotřídní produkci. Těch nástrojů k dosažení atmosféry tady zazní opravdu hodně a výjimkou nejsou např. housle, harmonika, nebo plechy a chvílema to zní opravdu jak nějakej big band. Ostatně, pod produkcí nejsou podepsaní jen Pinuccio Pirazzoli a Mauro Pelosi, ale i Niko Papathanassiou. Vangelisův brácha, kterej produkoval mou maličkostí oblíbené debutové album kapely Locanda delle Fate (1977).
První dvě písničky – La bottiglia a Luna Park – se mi líbí, byť mají k nějakému bigbítu pořádně daleko. Obě mají chytlavé refrény a druhá jmenovaná i hezkou, pouťovou melodii s odpovídajícím aranžmá. Překvapením je její, doslova bombastické vyvrcholení za doprovodu smyčcových nástrojů a žesťů. Po subtilní, z mého pohledu nijak zvlášť zajímavé Ho trovato un posto per te je tu kramářskou píseň připomínající Una lecca lecca d'oro, s houslovými party Lucia Fabbriho. Pelosi zpívá o tom, co všechno musel vyměnit a obětovat proto, aby i on dosáhl na své "Zlaté lízátko"…
Pátá L'investimento je rozdělená na dvě poloviny. Ta první je folkovou písní s akustickou kytarou, klavírem a foukačkou, ta druhá pěknou instrumentální "dohrou". Písnička Una casa piena di stracci se může pochlubit pompézním aranžmá a podporou velkého symfonického orchestru, ale větší pozornost zasluhuje až následující Alle 4 di mattina. S důrazně podanými dramatickými refrény, ve kterých se konečně utrhne ze řetězu i smečka elektrických kytar. Melancholická Claudio e Francesco zaujme pěknou melodií a celé album končí sedm minut dlouhou Ho fatto la cacca, asi nejvíc "prog" položkou celé kolekce. První polovina je drásajícím monologem a hereckým koncertem v jednom, ovšem instrumentální dojezd je bezva a tou svojí velkolepostí trochu připomíná EL&P a jejich Works.
Snažím se tuhle desku porovnat s těmi předcházejícími dvěma a moc mi to nejde. Nemůžu říct, že by byla výrazně horší, ona je prostě jiná a také už se nepsal rok 1973, ale 1977. Z jejího poslechu je znát, že se nerodila lehce a musela dát spoustu práce (a stát hromadu peněz), ale pro koho? Pro rockera těžko, do rádia také ne…
Šanson mi pasuje především k Francii, kde Piaf s Aznavourem vyprodávali haly. U nás, v tuzemsku to byl a bude okrajovej žánr a v Itálii na tom budou nejspíš podobně. Alba Mauro Pelosi se podle dostupnejch zdrojů prodávalo opravdu málo a před tím následujícím si dal autor další, tentokrát dva roky trvající pauzu. Pod názvem Il signore dei gatti vyšlo v roce 1979, ovšem ve sbírce ho nemám a dosud jsem ho ani neslyšel.
Jistou zvláštností je pro mě skutečnost, že všechna čtyři v sedmdesátých letech vydaná alba vyšla u stejného labelu, tedy u Polydoru. A důvěra firmy v interpreta, který se údajně neprodával je pro mě záhadou. Sice se zúčastnil i několika velkých hudebních festivalů, ale s pověstí tichého introverta stál vždycky trochu stranou. Součástí italské progressive rockové revoluce však byl a to už mu nikdo neodpáře. Jeho portrét jsem zachytil i ve filmu Mellotron, asi nejlepším RPI věnovanému dokumentu, jaký je k mání. Hudební ukázky v něm obsažené jsou sice vesměs dobře známé, ale objevuje se tam i řada raritních, dosud nikde nepublikovaných fotografií. Film ve velmi dobré kvalitě (75 minut) je volně na YouTube (Mellotron – Progressive Rock – Full Documentary by Film&Clips) a dokonce aj s volitelnými titulky. Všem, kteří se zajímají o italskej progresivní rock ho mohu jen doporučit.
Album Mauro Pelosi vydal Polydor na kazetě a vinylu, reedice se podle discogs nedočkalo žádné a jediné originální CD se stalo součástí box setu Progressive Italia Gli Anni '70 Vol. 3 z roku 2010. Spotřební vydání zahrnuje pouze kotouč v papírové obálce, ale hraje pěkně. Ta starší dvě alba si však pustím přece jen raději…

SKLADBY:
Lato A
1. La bottiglia  – 4:14
2. Luna park  – 5:11
3. Ho trovato un posto per te  – 4:05
4. Una lecca lecca d'oro  – 4:16
5. L'investimento  – 4:05
Lato B
6. Una casa piena di stracci  – 5:16
7. Alle 4 di mattina  – 4:46
8. Claudio e Francesco  – 4:26
9. Ho fatto la cacca  – 6:53
SESTAVA:
Mauro Pelosi – voce, chitarra acustica, ARP
George Aghedo – batteria, percussioni
Bambi Fossati – chitarra elettrica
Alberto Mompellio – pianoforte
Pinuccio Pirazzoli – basso, ARP, chitarra acustica
Ricky Belloni – chitarra elettrica
Mauro Paoluzzi – batteria, percussioni
Claudio Bazzari – chitarra acustica
Lucio Fabbri – violino
Edoardo Bennato – armonica
Testi e musiche: Mauro Pelosi
eccettto "Luna park" di M. Pelosi / P. Pirazzoli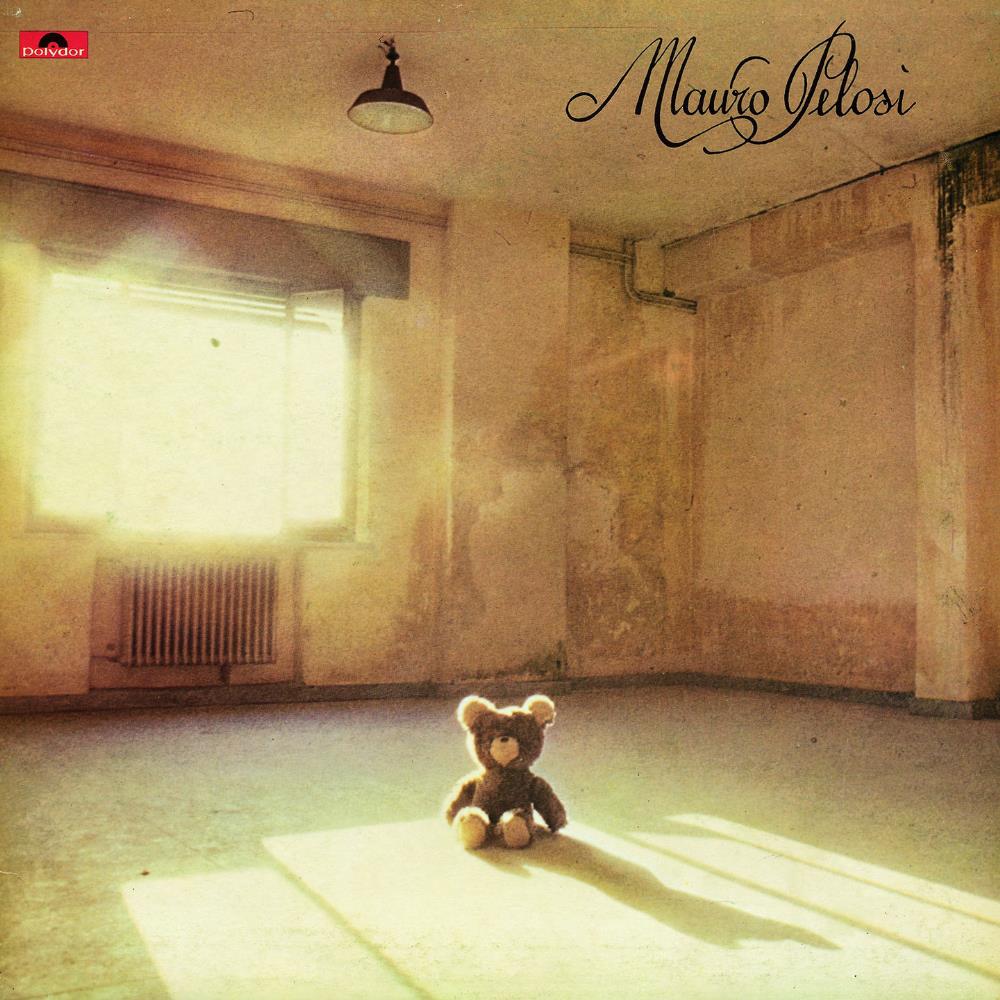 Mauro Pelosi
Mauro Pelosi
šanson
Polydor
1977
LP
9
Box Set Universal Music Italia s.r.l. – 0602527316451 /2010/