Box Set Universal Music Italia s.r.l. – 0602527122021 /2009/
Hřejivě romantický, melodický a příjemně nostalgický symphonic prog z druhé poloviny sedmdesátých let. Debutové album skupiny Locanda delle Fate vyšlo v době, která mu bohužel nepřála a tak si – trochu neprávem – vysloužilo nálepku "canto del cigno" (labutí píseň) žánru Rock Progressivo Italiano. V roce 1977 zapadlo, ale dnes bývá řazeno k nejlepším italským nahrávkám všech dob…
Skupina pochází ze severoitalského kraje Piemont a svou historii začala psát krátce před koncem první poloviny sedmdesátých let po rozpadu lokálního R&B souboru "Sound & Music". U jejího zrodu stáli Oscar Mazzoglio (klávesy), Luciano Boero (baskytara) a Giorgio Gardino (bicí), kteří začali pilovat materiál složený z předělávek Led Zeppelin, Deep Purple, Black Sabbath, nebo Blood, Sweat and Tears. Jejich snažení bylo ryze amatérské a na vyšší úroveň se posunuli teprve s příchodem dalších tří talentovaných spoluhráčů. Prvním se stal kytarista Alberto Gaviglio, druhým kytarista a zpěvák Ezio Vevey a tím posledním klavírní virtuos a čerstvej konzervatorista Michele Conta. Skupina rozšířila svůj repertoár o covery King Crimson, Gentle Giant a PFM, ale brzy pochopila, že už má dostatek zkušeností na to vydat se vlastní cestou.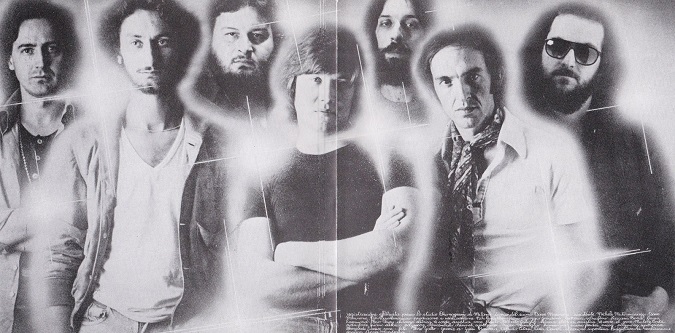 Posledním zásadním krokem se ukázalo angažmá vousatého obra Leonarda Sassa, jehož majestátní tenor se stal charakteristickým znakem hudebního vyjádření Locanda delle Fate. Ti se na rok vzdali živého hraní  a zapadli do zkušebny, kde se věnovali kompozici a aranžmá skladeb, které se později staly základem jejich debutového alba Forse le lucciole non si amano più. Po měsících tvrdé práce skupina natočila profesionální demo, které rozeslala hudebním vydavatelstvím s nadějí zisku nahrávací smlouvy. To se díky šťastným okolnostem dostalo až do rukou Giorgia Calabreseho, autora a moderátora televizního pořadu věnovaného novým hudebním talentům. Locanda dostala pozvánku do Říma, kde ve studiu 3 na Via Teulada nahrála půl hodiny dlouhé vystoupení, odvysílané v dubnu 1977 na prvním programu italské státní televize RAI.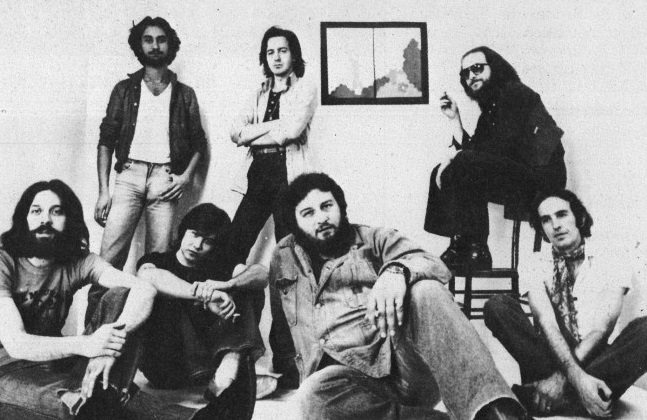 Tou dobou už o kapele věděli Liliana Azzolini a Nico Papathanassiou (bratr slavnějšího Vangelise), který z ní byl nadšený tak, že se rozhodl osobně produkovat její debutové album. Locanda obdržela naléhavé pozvání do studií Phonogram, kde za necelých 30 dní nahrála svůj opus magnum s poetickým názvem Forse le lucciole non si amano più (Možná už se světlušky nemají rády). Desku v krásném, rozkládacím obalu od ilustrátorky Anny Montecroci vydal Polydor v červnu 1977, pod katalogovým číslem 2448 055 a dnes patří k sběrateli vyhledávaným raritám. Původní vydání obsahovalo ještě přílohu s texty (pozdější reedice už vyšly většinou bez ní) a dnes se jeho cena pohybuje v částkách okolo 500 Euro.
Originální placka obsahovala sedmero skladeb, stylově rozkročených někde mezi Genesis a umírněnějšími Alphataurus, Museo Rosenbach, Metamorfosi, nebo Banco. Je to hřejivě romantický a brilantně aranžovaný symphonic prog s pestrou paletou různobarevných kláves, kytarovými ornamenty a nádhernými melodiemi, umocněnými flétnou a znělým tenorem Leonarda Sassa. Jeho hlas mi připomíná Francesca Di Giacoma z Banco del Mutuo Soccorso, nebo Jimmy Spitaleriho z Metamorfosi a byl by to zážitek vidět je stát všechny na jednom pódiu. Takoví tři tenoři italského rocku…
Na úvod je tady vzrušující, šest a půl minuty dlouhá instrumentálka A volte un istante di quiete. Okouzlující, symfonicky košatá a mnohovrstevnatá skladba s potenciálem stát se prvním z vrcholů celého alba. A sotva odezní, přichází vrchol č.2 v podobě titulní Forse le lucciole non si amano più. Její melodie, korunovaná vášnivým představením "něžného obra" Leonarda Sassa je nádherná a každého, aspoň trochu vnímavého a citlivějšího posluchače čapne za srdce. Byť by tomu poetickému, metaforickému textu v italštině nerozuměl ani zbla…
Z nemlich stejného soudku je aj následující Profumo di colla bianca. Ani tady nechybí jímavé melodie, prvotřídní zpěv a brilantní hudební doprovod s artrockovými vsuvkami alá Yes. Jako krůček stranou vnímám teprve oddychovku Cercando un nuovo confine. Není špatná, refrén je dokonce vynikající, ale v porovnání s prvními třemi kousky přece jen malinko pokulhává. Energická Sogno di Estunno je návratem k vytříbeným melodiím, kolorovaných velkolepým instrumentálním doprovodem. Ze souhry břinkajícího klavíru s moogem, zemitou kytarou a trylkující flétnou jsem úplně auf a o bravurním výkonu Leonarda Sassa ani nemluvě.
Za nejslabší článek alba považuji šestou, víceméně akustickou věcičku Non chiudere a chiave le stelle. Sólového zpěvu se ujal Ezio Vevey a Sassův tenor mi tady dost chybí. Hodně mi to připomíná singl, který je jako bonus přilepený k nejnovějším reedicím téhle desky, ale to už je tady závěr a s ním další majstrštyk – Vendesi saggezza. Konec dobrý, všechno dobré. Symfonické album by mělo končit s okázalou pompou a to skladba Vendesi saggezza naplňuje vrchovatou měrou…
Je to parádní muzika, ale v roce 1977 už nebyl na romantickej symphonic prog nikdo zvědavej. A tím nemám na mysli jen situaci na italské hudební scéně. Také s hospodářstvím to šlo od desíti k pěti a navíc vrcholila tzv. "olověná léta". Ultrapravičáci se mydlili s ultralevicí a kdo by v téhle situaci utrácel za koncerty a desky. Locanda sice podnikla malé koncertní turné, ale promotéři se o ni zrovna neprali a s prodejem alba to bylo špatné.
Zklamaná všeobecným nezájmem to skupina v roce 1978 zkusila ještě se singlem New York/Nuove lune (Polydor – 2060 169) a pak se rozpadla. O dva roky později se pod zkráceným názvem La locanda objevila ještě popina Annalisa/Volare un pò più in alto a to bylo na dlouhou dobu všechno. Společnost Mellow Records přišla v roce 1993 s cédéčkem Live z Tour 1977, ovšem za návrat na scénu můžeme považovat teprve album Homo homini lupus z roku 1999. Ještě dodám, že z původních členů skupiny na něm účinkují Alberto Gaviglio, Ezio Vevey a Oscar Mazzoglio.
Dál už je to historie docela nedávná. V roce 2006 se původní kapela sešla znovu ve studiu s cílem složit desku, která by se stylově blížila debutu Forse le lucciole non si amano più, ale drhlo to a tak zůstalo jen u zbožného přání. Potom si zahrála na několika festivalech a v roce 2012 jí vyšlo live album z vystoupení na Progvention 2010. Ten samý rok se na trhu objevila kompilace The Missing Fireflies a (zatím) posledním zápisem do diskografie Locanda delle Fate je výpravnej CD+DVD box set Lucciole per sempre z roku 2018.
Album Forse le lucciole non si amano più bylo vydáno v mnoha reedicích, mě se do sbírky zatoulala cédéčka z box setu Progressive Italia Gli Anni '70 Vol. 2 a Polydor – 523 688-2 z roku 1994. To má jednoduchej, čtyřstránkovej booklet s reprodukcí původního obalu a kredity, bonusem navíc je skladba New York. Kotouček z boxu je v obyčejné kartónové obálce, ale kromě výše uvedeného bonusu obsahuje ještě písničku Nuove lune.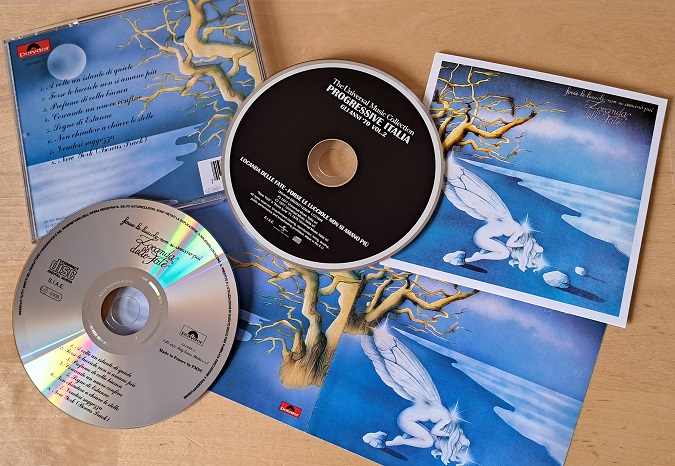 Ve staré recenzi z roku 2015 jsem album ohodnotil známkou 4,5 a zkrouhnul ji dolů, dnes to udělám přesně obráceně. Čas tohle album dokonale prověřil, protože i po těch letech se k němu vracím často a rád…
SKLADBY:
1. A volte un istante di quiete – 6:31
2. Forse le lucciole non si amano più – 9:48
3. Profumo di colla bianca – 8:25
4. Cercando un nuovo confine – 6:41
5. Sogno di Estunno – 4:41
6. Non chiudere a chiave le stelle – 3:34
7. Vendesi saggezza – 9:37
Bonus Tracks:
8. New York – 4:35
9. Nove lune – 3:55
SESTAVA:
Giorgio Gardino – batteria, vibrafono
Luciano Boero – basso, hammond
Ezio Vevey – chitarra elettrica, 12 corde, acustica, voce, flauto
Alberto Gaviglio – chitarra elettrica, acustica, 12 corde el., voce
Michele Conta – pianoforte, piano elettrico, polymoog, clavicembalo, clavinet, synthesizer
Oscar Mazzoglio – hammond, piano fender, moog, polymoog, synthesizer
Leonardo Sasso – voce
Forse Le Lucciole Non Si Amano Più
Locanda Delle Fate
Symphonic Rock, Prog Rock
Polydor
1977
LP
7
Box Set Universal Music Italia s.r.l. – 0602527122021 /2009/