Léto lásky bylo, encyklopedicky řečeno, společenským jevem, v němž se v krátkém časovém okamžiku eruptivně prolnula hudba, politika, společenská atmosféra a nespoutané mládí. Symbolickým centrem dění se stalo San Francisco, zejména oblast kolem křižovatky Haight-Ashbury, kde se potulovalo na sto tisíc hipíků. Květinové hnutí bylo z dnešního pohledu naivním vzedmutím vznešených ideálů, světem volné lásky, drog, meditací i blouznění, psychedelické hudby i vizuálu.
Tomuto fenoménu se budeme věnovat ve třech následujících dílech. Abychom si aspoň částečně přiblížili dobovou atmosféru léta sedmašedesátého, rozšíříme perimetr našeho zkoumání též mimo samotnou hudbu. Nemá smysl se na sevřeném prostoru snažit hlouběji postihnout všechny jevy a souvislosti, neboť o hippies byly vydány tisíce článků, publikací, knih, esejí, diplomek… Soustředíme se aspoň rámcově na několik zásadních témat.
BEATNICI (BEAT GENERATION)
Beatnici byli přímými předchůdci hippies, paradoxně šlo o vrstevníky jejich rodičů. Hlouběji proti proudu času se nevydáme, transcendentalisty 19. století ponecháme jejich osudu raných "anarchistů".
Když se v roce 1944 setkali William Burroughs, Jack Kerouauc a Allan Ginsberg, nic nenasvědčovalo tomu, že došlo k zásadní kulturně historické události 20. století. Termín Beat Generation musel ještě pár let počkat na své zrození v původním rukopisném názvu románu Go (1952) Johna Clellona Holmese.
Beatnici formulovali dosud nevyřčené myšlenky intelektuálů a mnoha lidí pracující třídy (working class). Tím, že vylíčili své znechucení americkým pokrytectvím a materialismem a vyjádřili nedůvěru k takové společnosti, umožnili vznik hnutí hippies. Jejich filozofie se stala základem rebelie 60. a 70. let. [1]
Duchovním vůdcem trojice byl bezesporu William Seward Burroughs (1914-1997), spisovatel, sociální kritik, malíř, šarlatán, kyberpunker, možná vrah, zcela určitě schizofrenik, narkoman a objevitel sousloví heavy metal pro pop kulturu, coby synonyma pro těžké drogy. Termín mimochodem v drogové souvislosti používali i květinoví hippies, zatímco beatnici přívlastkem heavy označovali temnější část popíku. Peripetie Burroughsova pohnutého života vynecháme. Co se týče literární tvorby, tak jeho raná díla byla vydána až ex post, viz kupříkladu autobiografický Feťák (1953) a jeho volné pokračování Teplouš (1985).
Zásadní byl pro nastupující uměleckou a intelektuální generaci obscénní Nahý oběd (1959), kde se právě objevil termín heavy metal. Autor ovlivnil mimo jiné například THE BEATLES, zejména Paula McCartneye a Johna Lennona. Ostatně, první jmenovaný financoval jeho londýnský pobyt a společně se sešli ve studiu při Paulově práci na Eleanor Rigby. Burroughs jej sám v A Report From the Bunkert označil za velmi příjemného, přitažlivého, hezkého mladého muže.
Prozaik a básník Jack Kerouac (1922-1969) je především tvůrcem zcela zásadního románu Na cestě (On The Road, 1957/1971). Částečně autobiografický příběh věčného tuláctví, kdy i cesta může být cíl, se stal neformální beatnickou biblí. Svojský styl, tok vědomí, sám označoval za spontánní prózu. Tíha slávy bohužel dovedla kdysi nadějného sportovce k alkoholu a předčasnému konci.
Allan Ginsberg (1926-1997) byl celý život sužován pocitem viny za svou nutkavě nespoutanou homosexualitu. Jeho básnická sbírka Kvílení a jiné básně (Howl and Other Poems) byla vydána 1. listopadu 1956. Titulní báseň je považována za manifest hnutí Beat Generation. "Těkavá báseň psaná ve stylu proudu vědomí, plná revolty, úzkosti, patosu a humoru, je podle některých kritiků nejlepší americkou básní, jaká kdy byla napsáno, podle jiných zase básní nejhorší." [1]
Z našeho pohledu je zajímavá epizoda z roku 1965, kdy byl Allen zvolen králem prvního po letech povoleného studentského majálesu. StB narychlo připravila protiakci s ukradeným zápisníkem (viz dále), agentem provokatérem Fundou a bdělým čmuchalem Vodrážkou (kpt. StB), převlečeným za historika. Výsledkem bylo Ginsbergovo zadržení a vyhoštění. Allen odletěl z Ruzyně 7. 5. 1965 v 17:30 směr Londýn. Ještě v letadle napsal báseň Král majálesu (King of a May Day parade), kde se po svém, ač podstatou levičák, vypořádal s českým bolševikem.
ZE ZPRÁVY MINISTERSTVA VNITRA O POBYTU ALLENA GINSBERGA V ČESKOSLOVENSKU: Během pobytu GINSBERGA v ČSSR jsme získali jeho zápisník, který A. GINSBERG poznal a jeho poznání protokolárně potvrdil. […] Některé úryvky ze zápisníku, které jeho politické názory charakterizují:
"Český komunismus s byrokraty nahoře a tajemnými procesy. Teror jako na Kubě, jenomže lépe zamaskován. Všechny kapitalistické mýty o komunismu jsou pravdivé. Začal jsem pociťovat, že komunismus je všude velkou brzdou. Všude se šeptá, J. se vždy podvědomě rozhlíží kolem v restauraci, kdo sedí poblíže a zda naslouchá, nebo nenaslouchá…
Lidé v Československu se již nebojí mluvit otevřeně, znají-li vás. Ostře kritizují vládu. Měli jsme schůzku s básníkem HOLANEM, velký muž. Říká, že věří ve vzkříšení. Vždy se může někomu důvěřovat v policejním státě… Sešel jsem se s panem SCHMIDTEM. Tento režim je… každý musí mít potvrzení o zaměstnání… je tak neuvěřitelně hloupý, to je tragické. Infiltrovat stranu? Byli tajnou organizací 50 let. Znají všechny triky. Ale všechno se pomalu mění… Vzorky všeho, co má být vytištěno, se zasílají po poslíčcích HSTD. Soukromé vydávání je zakázáno pod trestem vězení. Všechno musí být oficielně přijatelné… Neruda by tu byl v padesátých letech jako NOVOMESKÝ."
Podtext zápisníku charakterizuje jeho protikomunistické zaměření.
ABS, f. A 9, inv. j. 774, Zpráva o pobytu Allena Ginsberga v Československu, 13. 5. 1965 [2]
HNUTÍ HIPPIES
Definici hipíka si vypůjčím z Hippie encyklopedie [1]: "Hippie – člen kontrakultury, která se objevila počátkem 60. let a vyjadřovala morální odmítnutí zavedené společnosti. Název je odvozen od slova hip, znamenajícího ,vědět' nebo ,být si vědom'. Pravý hippie věří v pravdu, ušlechtilost, mír, lásku a toleranci a snaží se jednat v tomto duchu. Jedno z nejpoužívanějších slov pro beatniky, kteří na počátku 60. let opustili North Beach v San Franciscu, aby unikli jeho komercionalizaci. Mnozí z nich se přestěhovali do oblasti Haight-Ashbury, kde se stali idoly napodobovanými mladými univerzitními studenty žijícími v okolí. Beats (hip) začali říkat těmto studentům hippies, což znamená mladší verze jich samých. Kontrakultura se jen málokdy nazývala hippies, výraz zpopularizovala média a spořádaná společnost. Oni sami si nejčastěji říkali freaks nebo heads. Hippies si začali říkat až v pozdější době, to už ale byli ,staří hippies'."
Související beatnický pojem hip, tedy kořen výrazu hippie, vyjadřoval být v obraze, čili dobře informovaný. Vědět, znát, být cool. Některé prameny odkazují až k pojmu hep z třicátých let, označujícího tehdejší bohému vyznávající swing a jazz.
Odkud se vlastně vzali hipíci? Bude to znít překvapivě, ale dosti často z dobře situovaných maloměšťáckých rodin. Na vysvětlenou, Amerika vyšla z druhé světové války jako velký vítěz. Území nedotčené válkou, výroba rozjetá na plné obrátky, vojenská síla umocněná atomem. Rozjetý vlak se podařilo navést na kolej prosperity. Špičkové vojenské technologie se přelily do spousty civilních oborů. Nastal boom silničních korábů, televize, reklamy, elektrifikovaných kuchyní. Dětí se rodilo jako máku. A právě silná poválečná baby generace se stala hybatelem Léta lásky. Čerstvě dospělí se začali bouřit proti nalinkovaným a konvenčním plánům svých rodičů i vládnímu válečnictví eskalujícímu konflikt ve Vietnamu. Hromadně opouštěli své rodiny i školy, a vydávali se na svou cestu.
Zajímavá je myšlenka, že šlo svým způsobem o důsledek výchovy v duchu takzvaného spockismu, zaváděného v Americe právě po válce, kdy se dětem dostávalo zacházení jakožto se svébytnými osobnostmi a kdy se plnila takřka jakákoliv jejich přání.
Okolí Haight-Ashbury brzy doslova praskalo ve švech. Desetitisíce nových obyvatel a ještě více návštěvníků vytvořili společně bublající kotel, přetékající vším myslitelným.
Opravdových hippies, vystupujících v roli věrozvěstů, kněží a jejich žáků, noviců, nebyla zdaleka ani polovina, většina hipíků byla buď takzvaní "teeny-boppers", čili mladí, kteří se ve volném čase chtěli bavit muzikou, být in co se vlasů a módy týče, provokovat, ale to vše se sichr napojením na peněženky svých rodičů. Zkrátka salonní "hippies". Svým způsobem mezi ně patřila i naprostá většina hvězdných muzikantů, co se promenádovala v pestrobarevných hadrech a korály kolem všeho na čem držely. Pro spoustu narkomanů zase vytvářela komunita hippies skvělé krytí a ochranu. Nepráskali a dělili se.
Hnutí hippies bez skrupulí zneužily zločinecké gangy, jimž posloužily dlouhé vlasy coby klamné mimikry. Nejznámějším takovým případem byla Masonova vražedná banda, vystupující navenek jako hippie komunita. Samozřejmě, že nové masové mládežnické vzepětí nemohlo zůstat bez povšimnutí ani u intelektuálských elit levicového zaměření, například politicky aktivních studentů, co brali hnutí jako prostředek prosazení svých myšlenek, viz propojení s tzv. Novou levicí a Yippies. Spousta aktivistů však po srážce s realitou sklouzla do hédonistické pozice, kdy proklamativně rezignovala na jakékoliv snahy ovládnout svět, protože by tím ušpinila své ideály.
Docela mišmaš, viďte? A teď si představte, jak se tím vším měl popasovat tuzemský komunista. Sice bojovníci za mír, ale ty vlasy, drogy a hudba. Pak se nemůžete divit zmatečným článkům v tehdejším Rudém právu, Mladém světě i jinde.
HUMAN BE-IN, LSD HAPPENING
Iniciační masovou hippie událostí a předzvěstí Léta lásky byl happening Human Be-In, uskutečněný v neděli 14. ledna 1967 v The Panhandle, výběžku Golden Gate parku.
"Přineste si zlatou barvu, přiveďte s sebou děti, přineste květiny, flétny, bubínky, peří, stuhy, korálky, transparenty, vlajky, mandarinky, vonné esence, zvonky, činely, radost," zval jeden z plakátů. Na jiném stálo: "Shromáždění kmenů pro lidské be-in… Slavnostní a mírový tanec slavený s vůdci naší generace."
Volně rozdávané LSD mělo být katalyzátorem spojení politických universitních aktivistů z Berkley s naivními hippies z Haight-Ashbury. Což se sice úplně nezdařilo, protože naprostá část hippies zůstala apolitická. Na druhou stranu se hromadně konzumované droze připisuje zásluha na nekonfliktním průběhu, přestože mezi dvaceti tisíci účastníky byli zastoupeni radikálové i motorkáři. LSD byla některými samozvanými proroky dokonce pasována na drogu míru, neboť navozovala stavy štěstí.
Timothy Leary ve svém proslovu uvedl svou slavnou frázi "Zapoj se, vylaď se, uleť," i proklamaci "Nastává soumrak starých amerických božstev: peněz a práce, jakož i počátek nové epochy – epochy lásky, nového náboženství založeného na zenovém buddhismu a přijímání nové svátosti LSD."
Vystoupili také Richard Alpert, Allen Ginsberg, Gary Snyder, Michael McClure, Dick Gregory, Leonore Kandel, Allan Watts, Lawrence Ferlinghetti, Jerry Rubin. Zazněly hlasité apely na občanská práva a práva žen.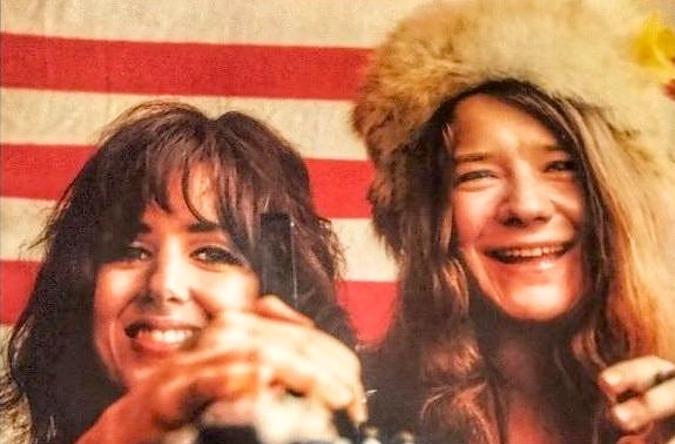 Na různých pódiích hráli JEFFERSON AIRPLANE, THE GRATEFUL DEAD, Janis Joplin s BIG BROTHER AND THE HOLDING COMPANY a QUICKSILVER MESSENGER SERVICE.
Janis Joplin přitom příliš nevěřila tomu, že by hippie ideály všeobjímající lásky mohly změnit svět, dávala přednost beatnickému "K čertu se vším, zfetuj se a užij si!" Sama pak na koncertech přidávala hlášky typu "Nehraju proto, abyste se bouřili, ale abyste si parádně zašukali."
Citace:
[1] MCCLEARY, John Bassett, 2002, Hippie encyklopedie, Volvox Globator, 2010, překlad Luboš Snížek
[2] www.ustrcr.cz/data/pdf/pamet-dejiny/pad1102/28-43.pdf
[3] LINDAUR, Vojtěch. 1999. Šance sněhových koulí v pekle. Praha: Maťa