Kapelu Maxwell's Demon založili v polovici 90. rokov na University of Arizona v Tucsone študenti elektronického inžinierstva John Galbraith a Craig Beebe. Obaja boli hudobne podobne zameraní, čo bolo elementárnym predpokladom na spoločný hudobný projekt, ktorý v roku 1996 doplnila ešte bubeníčka Christine Scheer a dostal názov Arzamas Projekt. Po ukončení štúdia Christinu Scheer vystriedal nový bubeník Dow Draper a trio vydalo v roku 2001 svoj prvý album Prometheus už pod názvom Maxwell's Demon. Je to 38-minútový monotematický príbeh podľa poviedky Ayn Rand "Anthem" a v progrockových komunitách, ktoré sa k nemu v tej dobe dostali, vzbudil nevšedný ohlas.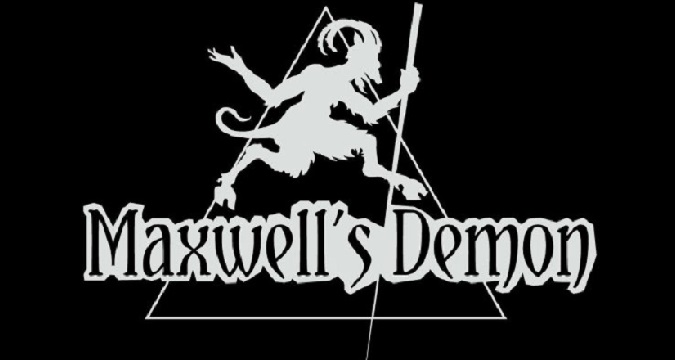 Trvalo dlhých osem rokov, kým na verejnosť vypustili v jeseni 2009 svoj starostlivo pripravovaný druhý album Diablo. Medzitým do skupiny pribudol basgitarista Chris Johnson a novým bubeníkom sa stal Jeff Martinov. Pri nahrávani albumu navyše kapela využila služby klasického gitaristu Colina McAllistera a hojne aj sláčikový (smyčcový) Opabinia String Quartet. Rôzne recenzie vo svete dosť tvrdohlavo zaradzujú produkciu Maxwell's Demon do oblasti progresívneho rocku (samozrejme inštrumentálneho), ale myslím, že o tom by sa dalo celkom slušne polemizovať. V tejto tvorbe ide skutočne o zásadné korčuľovanie na pomedzí avantgardy, komornej hudby a náročných foriem progresívneho rocku, kde termín progresívny je skutočne namieste…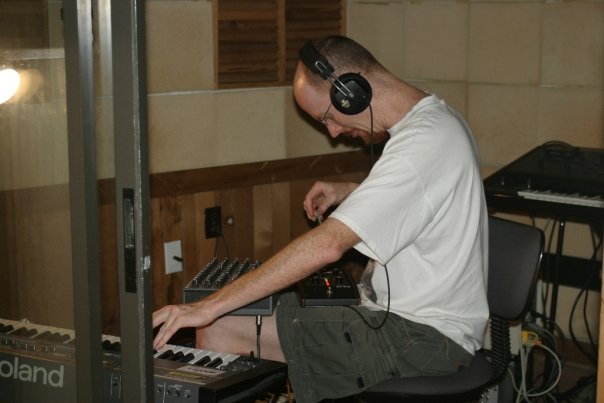 Pri počúvaní albumu Diablo vás v rôznych momentoch môže napadnúť celá plejáda kapiel a projektov, ale vždy je to nakoniec originálna forma značky Maxwell's Demon. Protirytmy, ako z dielne King Crimson, nervnosť a napätie, ako u švédskych Änglagård, kompozičné majstrovstvo, ako z pera skladateľa Dana Brittona a hudobné farby i odtiene všetkých skupín kde hrával a hráva, teda Deluge Grander, Birds and Buildings, Cerebus Effect a najmä obrovská variabilita elektronických zvukov, ktoré evokujú odkaz na špičkové albumy kanadských Miriodor, teda Mekano a Jongleries Elastiques, toto všetko je možné počuť, ako vzdialené echo v zvuku a produkcii albumu Diablo. Teda bežný a ortodoxný konzument súčasného progrocku (rozumej neoprogu) sa po prvom vypočutí tejto placky bude tváriť buď rozpačite a nechápavo, alebo ju okamžite a s istým odporom zamietne. V zásadnom rozdiele oproti jednoliatej monolitnej kompozícii – prvotiny Prometheus je štruktúra albumu Diablo rozdelená na pätnásť relatívne krátkych skladbičiek, pričom ich súdržnosť a prirodzená nadväznosť je ale ohromujúca a maximálne prirodzená.
Úvodná Mirage je druhou najdlhšou kompozíciou na doske a naštartuje vás do hlbočín a zákutí albumu ukážkou toho, čo je to skutočná avantgarda vo fúzii rocku, jazzu a komornej hudby v jednom. Posluch prepojených krátkych skladbičiek Comedown seduction, Imbroglio I, Celexa a Deceptive cadence iste najviac pripomenie tvorbu Miriodor, obohatenú o časté podfarbenie hudobných plôch sláčikovými vstupmi. Dramatická Crash je zase akoby ju pre Maxwell's Demon napísal Dan Britton, Imbroglio II je hĺbavým, komornejším, jazzovo ladeným vydýchnutím po predošlom nátere a Arzamas revisited je prerobenou prvotinou z pôvodnej produkcie skupiny, keď ešte niesla názov Arzamas Projekt. Breathe je skladbička hraná na dominujúcej akustickej gitare – aj hosťujúci Colin McAllister dostal svoj majoritný priestor. No Jesus je opäť výrazne hutnejšia záležitosť, ako z produkcie Miriodor a kratučká Imbroglio III zase pôsobí, ako ladenie sláčikových nástrojov pred hlavným chodom tejto gargantuánskej porcie hudby.
Ešte relatívne pokojne plynúca 225 piece jigsaw odštartuje skutočne grandiózne finále štyroch dlhších (teda vyše 5-minútových) kompozícií s veľkou dávkou avant-progovej invencie. Nasledujúca Old tapes pripomína svojou atmosférou a nábojom súdobých King Crimson a ich inštrumentálnu podobu – ProjeKcts… Mirage immanent je pokojnejším variantom prológu albumu s identickým názvom a opäť vám asi príde na rozum niečo zo skladatelskej tvorby Dana Brittona. Na záver, najdlhšia, sedem minútová Avarice Atoned je najskôr koncentrovanou zmesou ingrediencií spomínaných vyššie, ale nakoniec je to predsa len vlastný rukopis tandemu Beebe–Galbraith, resp. celej kapely   Maxwell's Demon.
Je to nesmierne dobrý album, pre mňa, hľadača nových foriem rocku, prepleteného celou škálou prvkov jazzu, avantgardy, klasickej hudby, minimalistických prvkov a neštandardných elektronických zvukov tá pravá esencia, ktorá ma vnútorne núti nachádzať práve takéto perly. Album o zmysle a filozofii hudobného hľadačstva…
SKLADBY:
01. Mirage (5:47)
02. Comedown seduction (2:34)
03. Imbroglio I (1:12)
04. Celexa (2:14)
05. Deceptive cadence (2:51)
06. Crash (3:02)
07. Imbroglio II (3:25)
08. Arzamas revisited (2:22)
09. Breathe (2:36)
10. No Jesus (3:00)
11. Imbroglio III (1:12)
12. 225 piece jigsaw (5:39)
13. Old tapes (5:42)
14. Mirage immanent (5:02)
15. Avarice Atoned (7:05)
ZOSTAVA:
Craig Beebe – klávesy
John Galbraith – gitary
Chris Johnson – basová gitara
Jeff Martinov – bicie a perkusie
+
Colin McAllister – klasická gitara
Opabinia String Quartet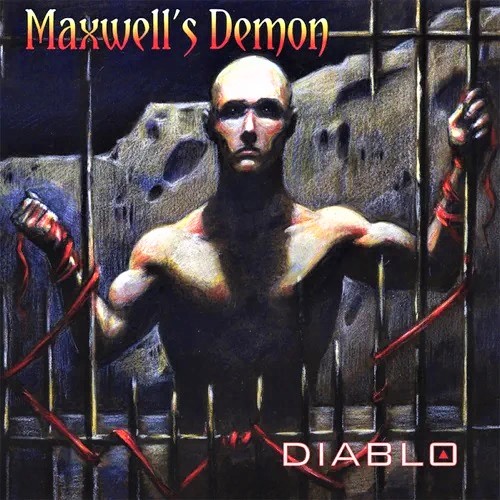 Diablo
Maxwell's Demon
Experimental Rock, Prog Rock
Maxwell's Demon Self-released
2009
CD
15