V nahrávacím studiu The Old Smithy v Kempsey, malé obci ležící 160 kilometrů severozápadně od Londýna, během léta 1982 tehdy aktuální sestava hardrockových Trapeze s frontmanem Melem Galleym (kytara), odpadlíkem z Magnum Richardem Baileym (klávesy), basistou Mervynem Spencem (The Jury, Big Daisy) a bicmenem Stevem Brayem (Toyah, The Lambrettas) připravovala materiál na nové album. Náhlý odchod Galleyho k přeskupeným Whitesnake v říjnu 1982 ale vystavil stopku jak dalšímu natáčení, tak i značce Trapeze, která se odmlčela na celé desetiletí.
Melovo angažmá v Coverdaleově družině vyšperkované headlinerstvím na festivalu Monsters Of Rock v Doningtonu '83 fatálně ovlivnila nehoda v Ludwigshafenu na jaře 1984 během turné po NSR. Jednoho večera v opileckém rozmaru poskakoval po zaparkovaném autě a při nekoordinovaném pádu si zlomil ruku. V důsledku nekompetentní léčby navíc došlo v části levé paže k nevratnému poškození nervů, ke hře na kytaru se tak mohl vrátit až s pomocí speciální ortézy.
Mel Galley: "V jednu chvíli hrajete s jednou z nejslavnějších kapel světa a o minutu později se nemůžete poškrábat ani na zadku."
Budoucnost v řadách Whitesnake se rozplynula jako sen mladého smrtelníka o vlastním bydlení, náramně vhod tak přišla nabídka na účast v projektu Melova staršího bratra Toma, jenž se nechal přesvědčit Petem Winkelmanem z Bronze Records, aby upřednostnil hudební zpracování několika vlastních povídek čerpajících ze světa nadpřirozených jevů před zamýšleným pokusem o jejich zfilmování.
Tomovo zanícení pro film přitom bylo obrovské. Zrodilo se již v dětství, které oba bratři prožili v Cannocku, městečku ve vnitrozemském hrabství Staffordshire. Jejich matka byla uvaděčkou v místním kině a protože otec jako horník pravidelně střídal směny, trávili často celé hodiny sledováním nepřeberného množství filmů všeho druhu. Jeden navždy propadl kouzlu sci-fi příběhů plných tajemství a romantiky, druhého očarovala hudba. Své vášně a síly spojili v novém projektu, který do hudební historie vejde pod názvem Phenomena.
První kroky urazil v londýnských Magritte Studios za účasti Baileyho a kytaristy Johna Thomase z Budgie, do nahrávání se ale nakonec zapojilo vícero zvučných jmen. V Dance With The Devil se blýsknul mistr houslí Rick Sanders, klávesové party ve Who's Watching You obstaral Don Airey, rytmiku povětšinou tvrdili Cozy Powell s Neilem Murraym a hlavní vokály s výjimkou titulní finálovky připadly Glennu Hughesovi.
Eponymní album s grafickým rébusem na přebalu bylo k mání koncem léta 1985 s výpravným 12stránkovým bookletem plným interesantních kreseb malíře a ilustrátora jménem Ian Lowe a lze ho považovat za poslední ediční majstrštyk krachujícího labelu Bronze. Provedení lahodilo oku a obsah dokázal stejně intenzivně oblažit ucho. Vkusně pompézní a pečlivě proaranžovaná muzika plus fenomenální výkon pěvce bodovaly v žebříčcích od Jižní Ameriky po Japonsko a dokázaly, že formát koncepčního alba se z letitého komatu probral ve velkém stylu.
Zajímavostí budiž, že ve stejném roce spatřil světlo světa i misteriózní film Phenomena italského režiséra Daria Argenta s hudbou Goblin, Billa Wymana, Iron Maiden ad.
Vysoká koncentrace známých osobností neušla pozornosti švýcarského žurnalisty Wilfrieda F. Rimensbergera. Zakladatel magazínu Metal Hammer se s Tomem Galleym domluvil na spolupráci a pro další díl fantaskního příběhu ztřeštěného vědce, jeho dcery Lucy a telepaticky ovládaného počítače vyjednal smlouvu s BMG.
V létě 1987 tak mezi Londýnem a Kærby, malou vískou v Dánsku s jedním z nejmodernějších studií na světě, pendlovali mj. americký kytarista Scott Gorham (Thin Lizzy), univerzitní bubeník Mike Sturgis (A-ha), stabilní jádro M. Galley, Bailey a Murray, či basistou zlanařené duo Toshihiro Niimi a Kyoji Yamamoto, jež v roce 1975 stálo u zrodu japonské legendy Bow Wow. O vokální party se s Hughesem tentokrát podělili Ray Gillen (F-66, Black Sabbath), Max Bacon (Nightwing, Bronz, GTR) a John Wetton. A právě skladba s příchutí asijské kuchyně Did It All For Love v jeho podání se stala hitem a album Phenomena II s podtitulem Dream Runner a více než 250 000 prodanými nosiči vůbec nejúspěšnějším dílem celé série. A není divu. Vzletných kompozic a nápadů přináší srovnatelně s debutem a vyrovná se mu i co do působivé atmosféry a obousměrné energie.
Tom Galley: "Tvrdím, že Ray Gillen byl jedním z nejpodceňovanějších rockových zpěváků všech dob."
Zamýšlené pokračování na sebe přesto nechalo čekat bezmála šest let. Hudební svět se točil ve stylu grunge a propracovaná koncepční díla nezajímala vydavatele, MTV ani většinového posluchače. Dělat tehdy takovou muziku bylo jako házet petardy v Hirošimě v den bombardování, přirovnal drsně, ale výstižně kdosi na netu.
Na konci roku 1991 rezignoval i Mel Galley a jal se iniciovat reunion Trapeze. V sestavě s Hughesem, Hollandem a hostujícím klávesistou Geoffem Downesem, potažmo blues/funkovým kytaristou Craigem Ericksonem o sobě dávali nepravidelně vědět až do poloviny roku 1994, kdy na obou březích Atlantiku absolvovali rozlučkové turné.
Se značným přispěním klávesisty z minulého alba, producenta a školeného muzikanta Leifa Johansena se Tom Galley konečně dočkal před Vánoci 1992 u švédské divize labelu Dino Music (jinde až '93). Za oběť smlouvě ale padla předloha obalu souznící s obsahem díla, jehož původní koncept byl v podstatě opuštěn.
Třetí část nazvaná Inner Vision předkládá prostřednictvím znamenitého Keithe Murrella (Airrace, Lionheart) jakousi gangsterskou story, jež dávala tušit, že projekt Phenomena se chýlí ke konci. Neblahou roli sehrála i firemně odfláknutá propagace, která se projevila na menším komerčním úspěchu než se očekávalo a než by si pečlivě propracované dílo, jemuž různorodé aranžérské přísady dodaly pozoruhodnou barvitost a členitost, zasloužilo.
Naplnění nedošel ani letitý sen Toma Galleyho o uspořádání koncertního turné projektu Phenomena, jemuž nepomohlo ani nezvykle úsporné složení základní sestavy, kterou tvořilo trio 21 Guns ve složení Johansen, Gorham, Sturgis, jež ve studiu doplnil starý známý Mervyn 'O'Ryan' Spence (Wishbone Ash) a ještě známější Brian May, jenž si dle kreditů zahrál ve dvou skladbách. Že bych ho ale někde slyšel, se tak úplně říct nedá.
Tom Galley: "Po dokončení alba vyvstaly problémy s manažerem a následně s firmou Parachute Music, která získala práva na celý katalog. A aby toho nebylo málo, přišel jsem i o značku, která připadla Spencemu. Ztratil jsem víru v hudební průmysl."
Noví majitelé svá práva zúročili v kompilaci Project X 1985-1996 (1997), na níž možno slyšet dvě dosud nevydané skladby. Assassins Of The Night pocházela z dob sessions v létě 1982 a Stealing Heaven vznikla při natáčení třetího alba. Na celé desetiletí šlo o poslední aktivitu pod značkou Phenomena.
O její comeback se postarali dva ortodoxní vyznavači melodického rocku Khalil Turk a Barrie Kirtley z Escape Music, kteří po letech získali práva na staré nahrávky Galleyho projektu a přišli s návrhem na nové album. Jeho realizaci pozdržela nehoda, při níž si Tom Galley v červenci 2005 poranil páteř, nastartovaný proces se ale zastavit nedal.
Na sklonku léta se v Masonově studiu Britannia Row znovu sešla vybraná společnost. Po předchozí absenci tentokrát nechyběl Mel Galley a za mikrofonem se vystřídal půltucet vokalistů. Vedle navrátivších se Hughese a Murrella se v týmu premiérově objevili dva borci z Birminghamu, Tony Martin a Lee Small, jenž přispěl i autorsky (6/11) a zpěvačka Joy Strachan-Brain excelující ve strhujícím čísle 60 Seconds. Z plejády ostatních třeba zmínit Hughesem doporučeného švédského kytaristu Joakima 'J J' Marshe nebo bulharského bicmena Orlina 'Lynche' Radinskyho, jenž Galleymu padl do oka při spolupráci na comebackovém titulu Eye Of The Sun metalových Cloven Hoof.
Album Psycho Fantasy bylo na trh uvedeno v únoru 2006 pod hlavičkou From Tom Galley the Creator of Phenomena a lze ho považovat za volné pokračování původní trilogie. Vypilovaný materiál je znatelně drsnější a syrovější, ale stabilní pomprockové základy ho spolehlivě drží v mantinelech vymezených pojmem melodický rock.
Tom Galley: "Vynechal jsem tři skladby kvůli jejich potenciálně kontroverznímu obsahu, přesto má novinka hutnější sound a je temnější než starší alba. Odraží stav mé mysli při psaní."
Escape Music po dohodě se Spencem využila znovuoživení zájmu o projekt k vydání 3CD Boxu The Complete Works. K mání byl před Vánoci 2006 v limitované digipackové edici a vedle remasterovaných alb Phenomena I – III obsahoval několik bonusů, mj. zbrusu novou píseň Karma, jež měla být ochutnávkou z plánovaného alba, které Spence sliboval vydat pod názvem 'Phenomena IV – A Room With No Windows' v roce 2007, na kdy rovněž ohlásil živá vystoupení. Připomínkou jeho trucpodniku však nakonec zůstala jen dvojice dalších plytkých songů (Forever a Scalpel & Heart).
Přetrvávající spor mezi duchovním otcem projektu a vlastníkem značky se projevil rovněž v bookletu. Zjevná snaha bagatelizovat Galleyho roli dosáhla vrcholu ve Spenceově průvodním textu, kde o něm není jediná zmínka. Zřejmě proto neobsahuje ani stopu po avizované podrobné Phenomena story.
Přes všechny nesnáze ale projekt nabral druhý dech a s příchodem roku 2008 měly být zahájeny práce na novém studiovém albu. O celý rok je však odložila smrt Mela Galleyho.
Hudbě, rodině a přátelům oddaný muzikant vešel v branži ve známost koncem roku 1968, kdy se s Glennem Hughesem a Davem Hollandem přidal k rozklížené lokální formaci Finders Keepers. Její konec neodvrátili, v březnu '69 ale s bývalými členy The Montanas Johnem Jonesem a Terrym Rowleym založili kapelu Trapeze. A právě Mel Galley bude v příštích letech jediným stálým členem hrubě nedoceněného souboru a nebude chybět na žádné jeho nahrávce.
Po předčasně ukončené epizodě u Whitesnake vrhne všechny síly do bratrského projektu Phenomena. Vedle důležitého autorského vkladu na prvních dvou albech možno jeho nekonformní styl slyšet i na Psycho Fantasy.
Jen pár týdnů před natáčením pátého pokračování mu lékaři diagnostikovali rakovinu jícnu s beznadějnou prognózou a 7. února 2008 přinesl zprávu o jeho vážném zdravotním stavu list Express & Star. Mel tehdy v prohlášení uvedl: "Stane se, ale měl jsem skvělý život a velké štěstí. Procestoval jsem svět, sbíral zážitky i zkušenosti a hrál s vynikajícími muzikanty. A jsem vděčný, že se můžu řádně rozloučit se všemi, kteří mě teď obklopují."
Srdnatý přístup mu v posledních měsících a týdnech života umožnil i setkání s mnoha přáteli včetně nejbližšího z nich, Glenna Hughese.
Mel Galley zemřel 1. července 2008 ve svém domě v Heath Hayes ve Staffordshire, kde se o něj starala jeho žena Annette. Příští album Blind Faith bude věnováno jemu.
Na pultech se objevilo v září 2010 opět pod označením From Tom Galley the Creator of Phenomena a na svět přišlo za vydatného přispění švédských Salute v čele s kytaristou a producentem Martinem Kronlundem. V deseti skladbách představilo hned osmičku vokalistů (mj. Tony Martin, Rob Moratti, Mike DeMeo) a jednu ženu (Robin Beck) a postrádalo typický koncepční příběh, jenž by se vinul celým albem, nikoli však klasické stylové prvky s jasnými melodickými linkami, které s přesvědčivým výkonem pěvecké sestavy tvoří celek držící pohromadě jako hejno ptactva.
V rámci žánru tak albu nelze vytknout ani to nejmenší, odpůrci zpěvného nekomplikovaného pomprocku pro dospělé si můžou zacpat uši nebo pustit něco jinýho.
Poslech předmětného alba mi chtě nechtě evokuje legendární filmovou sérii o Rockym, kde mám taky vedle "jedničky" v největší oblibě "pětku" (co na tom, že při reprízách obvykle ani nebývá odvysílána a samotným autorem je považována za nejslabší z celé řady). Lepšího vysvědčení se ode mě titulu Blind Faith dostat nemůže a o tom, že podobná paralela není úplně lichá, mě přesvědčil sám projektový leader.
Tom Galley: "Poslouchám téměř všechny hudební žánry a mám rád sport, pořád ale vede moje vášeň pro film."
Přesto celý rok 2011 věnoval práci na další epizodě svého hudebního seriálu, pro níž obnovil jak dávné spojení s Wilfriedem Rimensbergerem, tak i to nedávné s tehdy hodně aktivními göteborgskými Salute. Za mikrofonem se znovu vystřídal celý zástup (staro)nových jmen (mj. Rob Moratti, Terry Brock, Mike DiMeo, Lee Small, James Christian, Toby Hitchcock) a svoje si odehráli i borci v menších rolích (Mat Sinner, Christian Wolff, Fredrik Bergh, ad.).
Album Awakening vyšlo 23. března 2012 a vedle nejčetnějších autorských příspěvků málo známého basisty Toma Browna (5/10) obsahovalo i dvě staré skladby s autorským podílem Mela Galleyho (Homeland a Going Away). Žádné emoční tsunami se sice nekoná, ale vokálně košatý a aranžérsky pompézní styl nesou jasný punc pozapomenuté americké krásy osmdesátých let. Celkový dojem z příjemného poslechu tak nemůže narušit ani rozšířený vydavatelský nešvar v podobě bonusového tracku Jaguar pouze na japonském vydání.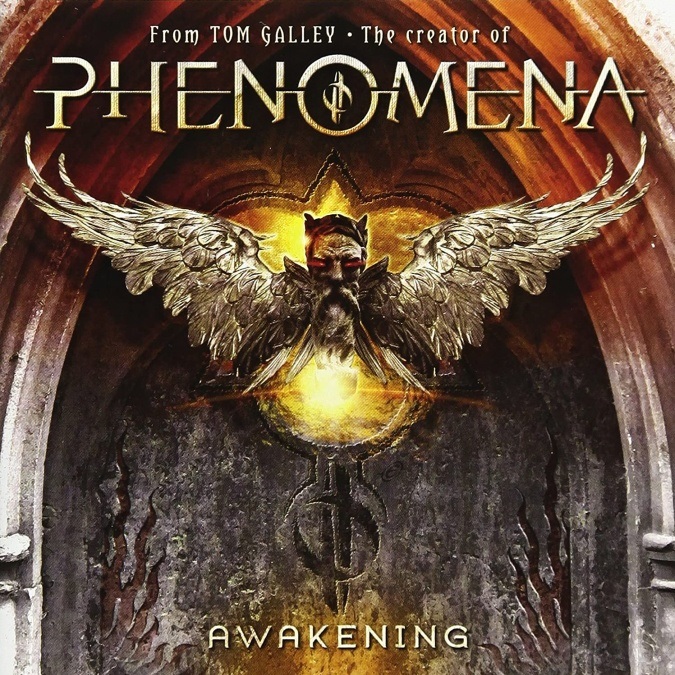 Tom Galley: "Tituly vydané u Escape pod značkou From Tom Galley – The Creator of Phenomena by neměly být srovnávány s alby původního projektu."
Vítanou tečku za Galleyho ságou slibovalo napsat v červnu 2014 představení na Sweden Rock Festivalu v Sölvesborgu, ale dlouhodobá nejistota kolem definitivního potvrzení účasti ohlášené sestavy s několika speciálními hosty (Glenn Hughes, Neil Murray a John Norum) nakonec pořadatele vedla k vyškrtnutí Phenomeny ze seznamu vystupujících. Z plánů zbylo jen jméno na propagačních materiálech.
Přetrvávající zájem o projekt vedl v roce 2018 k vydání alba Blind Faith v limitované tisícikusové reedici u holandského labelu Music On Vinyl a neméně aktivní britské hudební vydavatelství Cherry Red Records prostřednictvím sublabelů The Right Honourable Recording Company a Explore Rights Management postupně uvedlo na trh tři kompilace na CD: Anthology obsahuje 15 skladeb (deset vzorků z původní trilogie plus tři mimoalbové kousky a dva singlové mixy), Still The Night všech 17 songů s Hughesovým vokálem a Box Phenomena tři alba originálního projektu (Inner Vision poprvé s původním návrhem přebalu) plus Anthology a informačně výživné booklety.
V říjnu 2022 vydal germánský label Metalville v reedici poprvé na LP titul Psycho Fantasy, snad se vinylového formátu co nevidět dočkají i zbývající díla Inner Vision a Awakening. Nepochybně si to zaslouží, bo každá nahrávka Galleyho Phenomeny přináší cenné svědectví o jeho (ne)naplněné vizi.
Navzdory mnoha pokusům a snahám projekt zůstal ryze studiovou záležitostí a zrealizovat se nepodařilo ani scénář k celovečernímu filmu, avšak významný podíl na vzniku půltuctu studiových alb, jež opakovaně zaznamenala více než stotisícové prodeje, rozhodně nemožno považovat za neúspěch. U nehudebníka zvlášť.
DISKOGRAFIE:
1985: Phenomena (Bronze Records) A
1987: Phenomena II – Dream Runner (BMG/Ariola) B
1992: Phenomena III – Inner Vision (Dino Music) C
1996: Project X 1985-1996 (Parachute Music) kompilace
2006: Psycho Fantasy (Escape Music) D
2006: The Complete Works (Escape Music) 3CD kompilace
2010: Blind Faith (Escape Music) E
2012: Awakening (Escape Music) F
2019: Anthology (Cherry Red/TRHRC) kompilace
2020: Still The Night (Cherry Red/ERM) kompilace
2021: Phenomena (Cherry Red/ERM) 4CD kompilace
SESTAVY:
Tom Galley – texty, produkce (A–F)
Glenn Hughes – zpěv, basová kytara (A, B, D)
John Thomas – kytara (A, B)
Mel Galley – kytara, doprovodný zpěv (A, B, D)
Neil Murray – basová kytara (A, B)
Cozy Powell – bicí (A)
Richard Bailey – klávesy (A, B)
Ted McKenna – bicí (A)
Robin Smith – klávesy (A)
Don Airey – klávesy (A)
Alison McGinnis – doprovodný zpěv (A)
Pete Green – doprovodný zpěv (A)
Paul Robbins – doprovodný zpěv (A)
Rick Sanders – housle (A)
Neil Willard – chlapecké sólo (A)
Midland Boys Singers – sbor (A)
Ray Gillen – zpěv (B)
Kyoji Yamamoto – kytara (B)
Toshihiro Niimi – bicí (B)
Michael Sturgis – bicí (B)
John Wetton – zpěv, basová kytara (B)
Max Bacon – zpěv (B)
Scott Gorham – kytara (B, C)
Leif Johansen – klávesy, samply (B, C)
Keith Murrell – zpěv, doprovodný zpěv (C, D)
Michael Sturgis – bicí (C)
Mervyn Spence – basová kytara, zpěv (C)
Brian May – kytara (C)
Tony Martin – zpěv (D, E)
Lee Small – zpěv (D)
Matt Morton – zpěv (D)
Joy Strachan – zpěv (D)
Orlin Radinsky – bicí (D)
Andy Shortland – kytara (D)
J J Marsh – kytara (D)
Richard Lymn – basová kytara (D)
Ian Rowlands – klávesy (D)
Tom Brown – klávesy (D)
Pete Howerth – doprovodný zpěv (D)
Martin Kronlund – kytara, basová kytara (E, F)
Jim Kirkpatrick – kytara (E)
Imre Daun – bicí (E, F)
Dan Helgesen – klávesy (E)
Henrik Thomsen – basová kytara (E, F)
Mike DiMeo – zpěv (E, F)
Stefan Lindholm – sólová kytara (E)
Rob Moratti – zpěv (E, F)
Ian Crichton – sólová kytara (E)
Ralf Scheepers – zpěv (E, F)
Mat Sinner – basová kytara (E, F)
Stefan Lindholm – sólová kytara (E)
Robin Beck – zpěv (E)
Mikael Erlandsson – zpěv (E)
Chris Ousey – zpěv (E)
Tommy Denander – sólová kytara (E)
Steve Overland – zpěv (E)
Terry Brock – zpěv (E, F)
Steve Newman – sólová kytara, doprovodný zpěv (E, F)
Tom Harlan – kytara, klávesy (F)
Per Aronson-Andersson – klávesy (F)
Mike Slamer – kytara, zpěv (F)
Carl Anthony Wright – kytara (F)
Christian Wolff – kytara (F)
Tommy Denander – kytara (F)
Magnus Karlsson – kytara (F)
Fredrik Bergh – klávesy (F)
Toby Hitchcock – zpěv (F)
James Christian – zpěv (F)
Niklas Swedentorp – zpěv (F)
Lee Small – zpěv (F)
Chris Antblad plus Gothenburg Choir (F)
OBRAZOVÁ PŘÍLOHA: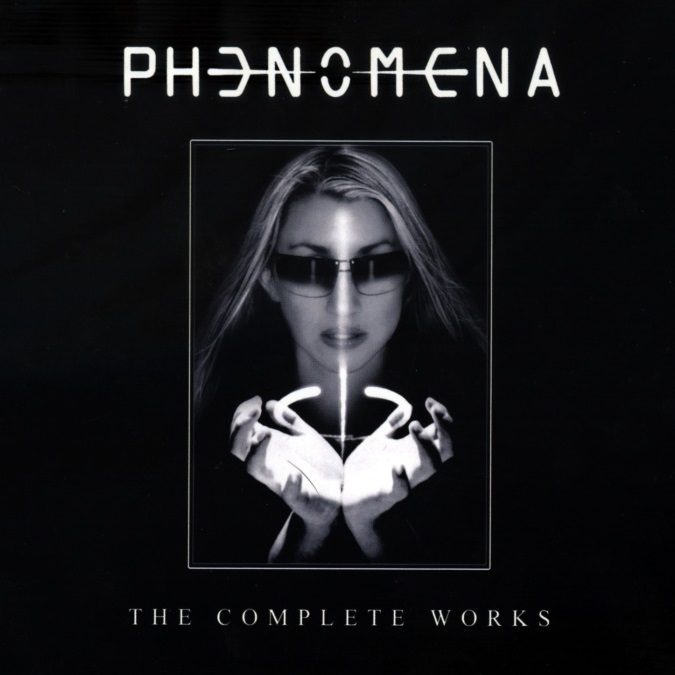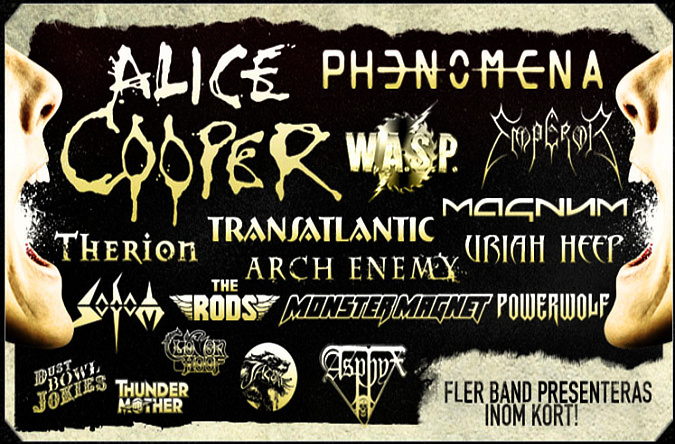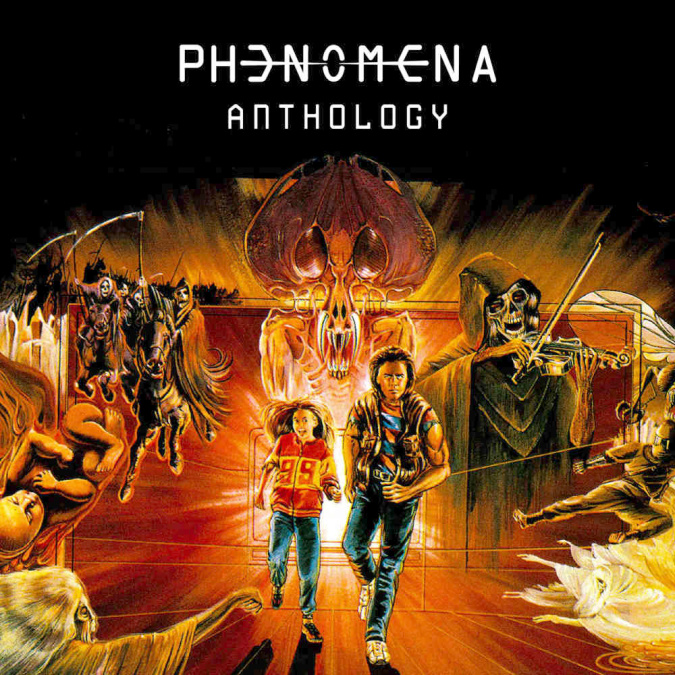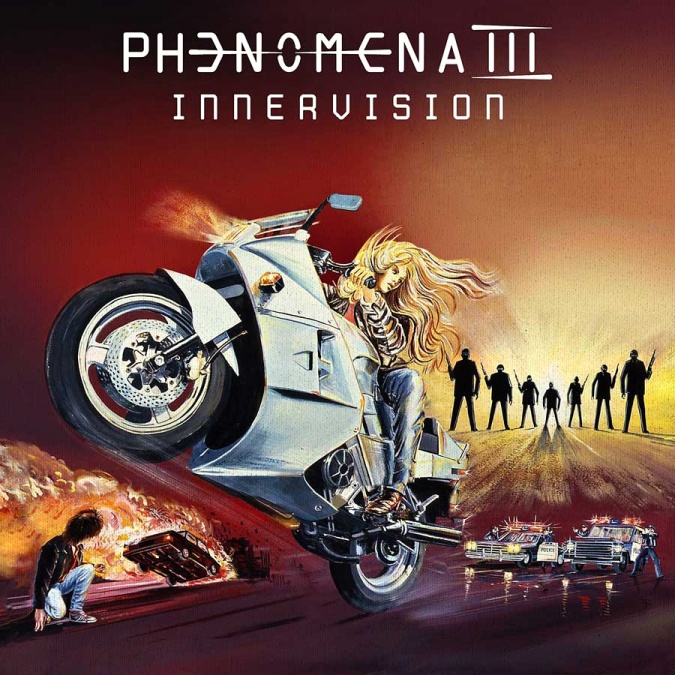 Poznámka: Základem profilu je text vypracovaný pro Progboard v listopadu 2010 a jeho první upravená verze pro Rockplus 2/2012.