Nie je veľa kapiel z Ameriky, ktoré boli v sedemdesiatych rokoch rovnako dôležité ako Kansas. Je smutné, že vo Veľkej Británii ju mnohí poznajú iba pre jej klasické číslo Carry On Wayward Son, pričom vydala množstvo vynikajúcich diel. Teraz sa dívam na album Masque z roku 1975, zatiaľ čo počúvam CD Somewhere To Elsewhere. Prečo?
Po prvé; prvýkrát po dlhej dobe je tu späť klasická zostava. Phil Ehart, Steve Walsh, Dave Hope, Rich Williams, Kerry Livgren a Robbie Steinhardt sú v plnom nasadení. Spolu s nimi Billy Greer, ktorý obsluhuje basovú gitaru (rovnako ako Dave) a okrem sprievodných vokálov prispel aj sólovým spevom.
Po druhé; úvodný zárez je pokračovaním jedného z ich klasických čísel Icarus – Born On Wings Of Steel, ktorý sa prvýkrát objavil na "Maske". Všetky piesne napísal Kerry Livgren, takže išlo o znovuzrodenie Kansas. Keď som to počúval premiérovo, myslel som si, že to bude problém. Ale len preto, že zrejme bude ťažké dostať z hráčov niečo iné. Omyl! Hoci vydali mnoho klasických kúskov, v rozsiahlej kompilácii by bolo potrebné zahrnúť niektoré skladby aj z tohto CD.

Ak niekto náhodou nikdy nepočul Kansas (bohužiaľ, chýba nám hudobná výchova), zmiešali výrazovo odlišných sólových spevákov so silným využitím klavíra a huslí v melodickom prostredí. Je to jedna z mála amerických skupín, ktoré majú okamžite rozpoznateľný zvuk a štýl.
Mrzí ma, že som nikdy nevidel Kansas naživo. Ich live dvojalbum Two For The Show je častým návštevníkom môjho gramofónu, a zažiť ich tak na koncerte, kde hrajú klasiku spolu s piesňami so Somewhere To Elsewhere, razom by som sa ocitol v koncertnom nebi.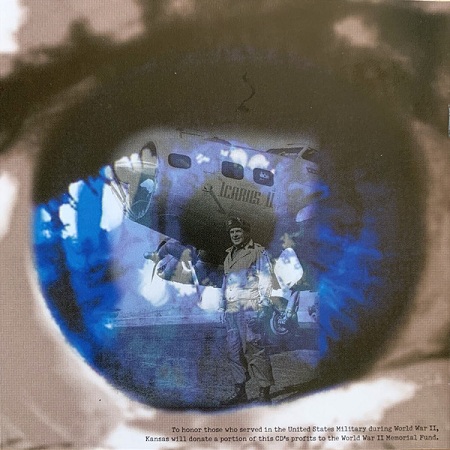 SKLADBY:
01. Icarus II (7:17)
02. When The World Was Young (5:50)
03. Grand Fun Alley (4:38)
04. The Coming Dawn (Thanatopsis) (5:44)
05. Myriad (8:55)
06. Look At The Time (5:37)
07. Disappearing Skin Tight Blues (7:02)
08. Distant Vision (8:48)
09. Byzantium (4:15)
10. Not Man Big (8:39)
11. Untitled (1:24)
ZOSTAVA:
Steve Walsh – lead & backing vocals
Rich Williams – acoustic & electric guitars
Kerry Livgren – keyboards, guitars
Robby Steinhardt – violins, violas, lead (3,7,8) & backing vocals
Billy Greer – bass, lead (6) & backing vocals
Dave Hope – bass (2,6)
Phil Ehart – drums
+
Jake Livgren – backing vocals
Jessica Livgren – backing vocals
"Not Man Big Men Chorus" – additional background vocals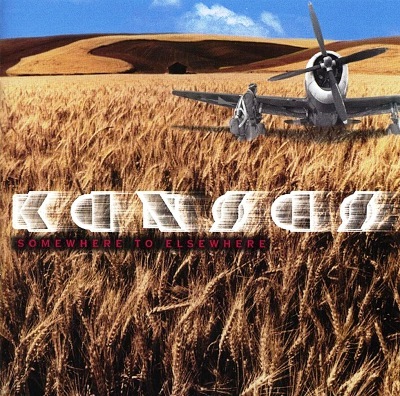 Somewhere To Elsewhere
Kansas
Prog Rock, Hard Rock
Magna Carta / SPV Recordings
2000
CD
11