Čo si počať s fenoménom kolchozníka "Džetro Tala", keď ho človek pozná od svojich 10 rokov? Neviem presne dátum, kedy som to videl. Tú farebnú fotku v slovenskom časopise, asi to bola "Beseda" alebo "Život". Tá fotka bola na celej strane, boli tam vlasáči a jedna "mánička" mala také zlé, nezbedné oči a škerila sa na mňa z pravej strany časopisu.

Na ľavej strane bol text o nejakej skupine, ktorá si dala meno po "obrábačovi poľa" z historickej doby Anglicka. Jethro Tull. Otras, ako takýto názov mohol vôbec niekoho napadnúť.
To bol prvý dotyk, trefa bez významu, ale s dosahom na celý život. Žiadna hudba, žiadna skladba od tých čudákov, ticho. Nič. Môj otec si v živote nepustil rádio /ani len dychovku od podlahy/, mama mala starostí vyše hlavy a drela do úmoru v záhrade a doma v baráku. Raz išiel po ceste podomový predavač na motorke, zastavil neďaleko nás a vykrikoval. To bol pamätný rok 1968. Mama mi v záchvate nákupu bielych dederónových košieľ vtedy od neho kúpila čierne tranzistorové rádio Sharp veľkosti cigariet, a tak začala moja cesta do neprebádaného sveta.
Keby ten trtko motorkár bol pokračoval s predajom aj po osemdesiatom deviatom, mohol byť multimelonár. Asi ho však zrušili tie bratské tanky a "Gunárove" normalizácie /náš Gustík, normalizátor, viete ktorý/. Tá cigaretová krabička "Made In Japan" hrala strašne zle, ale roznášal som to do úmoru a plašil vrabce v húští, ryby v potoku a domorodcov pri práci. Ak som išiel kradnúť čerešne, alebo hrozno do vinohradov, Cigaretový Sharp ostával doma. Ako zarytý, ale neobjavený, futbalový talent miestneho ihriska, ktoré nemalo trávu, lebo sme ju vyšliapali gumenými štopľami kopačiek, som počúval Gaba Zelenaya v komentovaní futbalu z československej ligy a prežíval som jeho smrť v priamom prenose, ak niekto dal góóól, alebo nedajbože prestrelil bránku tak, ako to už nijaký futbalista nemohol v živote urobiť. To však od krabičky nebolo všetko. Hovorilo sa tomu tranzistor. Čo je tranzistor naozaj som sa dozvedel až neskôr, aj keď to poznanie ma vôbec nebavilo, ale potreboval som to k životu.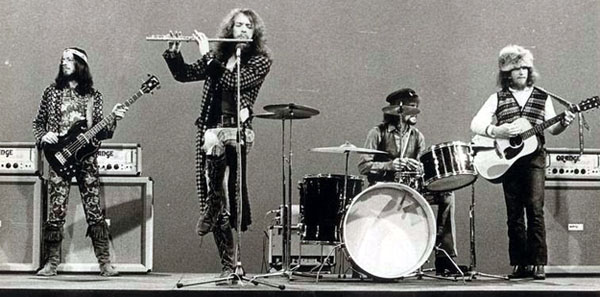 Večer to už bola iná káva. Ten Laxemberg sa nachádzal, strácal, šumel a mizol práve vtedy, keď som to najviac nechcel, ale bol to boj. Boj na život a na smrť. Na tom Laxembergu som začal. Prežil som tam Lolu od Kinks, Neanderthal Man_a od Hotlegs, ale aj labutiu skladbu Let It Be od Beatles v smútku z rozpadu tej dobrej kapely. A mnoho iných dobrých pesničiek. Medzitým som doma objavil rádio a zistil, že má VKV a dá sa tam chytiť rakúska trojka. A na tej trojke to žilo, priam rozkvitalo. O tom potom, až príde čas. Aj keď som bol zdatný v počúvaní hudby, prvý song od Jethra si pamätám Aqualung z roku 1971. Dovtedy žiadny záber do siete. Vákuum, iba tá fotka v časopise pred piatimi rokmi. Aqualung sa mi však páčil, tá skladba bola hitovka a neskôr som ju nespočetnekrát preskákal, popretriasal telom a prebubnoval rukami na diskotékach a všelikde inde. Potom prišla tá tehla, tá ma zavalila a vysedával som pri B4-ke do úmoru. Ten nádherný začiatok, tá malá balalajka a ten Ianov hlas, to mi robilo dobre a otvorilo mi to cestu k láske. Životnej a nikdy nekončiacej. Vďaka za to "krásno". Tá vec je naozaj tvrdá ako tehla, ale pritom krásne vypracovaná, večná a vždy si nájde nových a nových kolchozníkov, ktorí budú stavať tie tehly stále viac a viac na seba pri počúvaní Thick as a Brick. Najzásadnejší album môjho života.
A Passion Play – vnímal som to ako pokračovanie, hoci kritici /hluchári/ to opľuli. Ja nie, mne sa to páčilo. Potom ďaľšie veci ako Living…, War Child, Minstrel…, Too Old… Nebol starý, nebol ani zlý a neumieral, a tak som to nechápal, prečo dal takúto vec do sveta. Ale ten stop time v "olde" to bola pre mňa bomba, ako zabomboval ten stop time v skladbe bola neskutočná sila. Sila ticha. Sila smrti alebo konca? Nie. Nové očakávanie. Banda sedliakov /džetrákov/ opäť šliape v "old too rokenroll" a prichádza záver. Bombastický. Naozaj je človek starý na rokenrol a príliš mladý na smrť?
A prišli tie drevené piesne. Tie lesné krásavice. Videl som to v tých letokruhoch. To bolo naozaj trefné a vždy keď sa to krúti na tanieri, viem, že mal tvorivé slnečné obdobie. Ten šum lístia, svit slnečných lúčov predierajúcich sa konármi. Aj ten čierny pes z obalu LP, s ušami ostrými ako britva, to musel počuť skvele. Mať tak skrýšu v papradí, to by bola krása. Vždy si spomeniem aj na Janu Kratochvílovú a jej nádheru nádhernú V stínu kapradiny. Môžu si ruky podať. Songs From The Wood.
Kôň môže byť aj ťažný, poznám ich, lebo u nás na dedine bývavali. Ťahali, pracovali a pohoniči plieskali bičmi. Aj Anderson sa mi zdal ako ten pohonič. Majestátny, ale láskavý. Namiesto biča v ruke držal flautu a dokonca vedel aj stáť na jednej nohe. My sme mali doma kravu, nakoniec skončila na bitúnku, lebo nevedela stáť na nohách, takže sa viem vcítiť do situácie s koňmi. Plakal som, keď ju dvíhali na korbu bitúnkového auta. Aký protiklad k Stand Up. Hrôza vidieť tú kravu, ale nie počuť Heavy Horses.

Potom mi kone zmizli, ani u nás v dedine už žiaden nebol a odišiel aj ten les s drevenými piesňami. Prišli iné starosti. Tá tehla mi ostala. Stendapoval som dom a nakoniec stál na zelenej lúke. Tvrdý ako tá tehla, ktorú ospevoval Anderson pred 16-timi rokmi. Potom prišli už len okrajovo Stormwatch, Broadsword…, Under Wraps, Crest… Skladba Under Wraps zabodovala perfektne, ale Jethro Tull sa mi stratili v iných kapelách.
Potom prišli raz znovu Vianoce a priplával aj kamenný ostrov. Presťahoval som sa do nového domu. 1989. LP Rock Island. A tam bola aj Nová Vianočná pesnička. Som na pochybách, ktoré Andersonove Vianoce mám radšej, tie prvé, alebo tieto nové? Asi nové, tie si lepšie pamätám. To už som nebol sám, ale obklopený rodinou, útulným barákom a svietiacim vianočným stromčekom v novej slobodnej ére, kde sa odkrývali nové horizonty. /Alegória na dve vianočné skladby Jethro Tull./
Áno prišli, aj som si poplakal od dojatia na koncertoch Jethro Tull, ktoré som od tej doby absolvoval. Zanadával na oponu, ktorá nám nedovolila tie plače na koncerte mať v 70-tych rokoch, keď som to totálne prežíval. Hanba tým, ktorí to spáchali. Neodpustím im do smrti. Tá kapela hrá skvele, na platni, ale aj naživo. Jedna báseň. Aj keď sa mi to frázovanie a spev dnes zdá na jedno kopyto, Anderson je jednička. Niekoľkonásobná, hoci ja mám tých jedničiek viacero. Ale on o tom nič nevie a keď nepozná pravdu, nehnevá sa. Je rád, že je jednička.
Je toho tak veľa, čo ten záhradník – sedliak – kolchozník – agronóm – bezdomovec – murár – miništrant – drevorubač –  pohonič – vojak – beštia – námorník – rybár – počítačová bodka a jednonohý plameniak napáchal, že škoda reči. Načo si hubu drať, veď to skoro všetci vedia. Už len to, že si ho každý predstaví ako šermuje s flautou a vrávorá na jednej nohe, knísajúc sa a naťahujúc krk pri každom akcente, ho môže hriať na duši. Tomu sa hovorí diera do sveta. Ale to som vlastne nechcel písať, chcel som o inom. Ten začiatok kľudne preskočte a nečítajte ho. Že smola? Už sa stalo, prečítané. No bože, to sa toho toľko nestalo. Sorry. Zase zabitý čas pri sliepňajúcej obrazovke.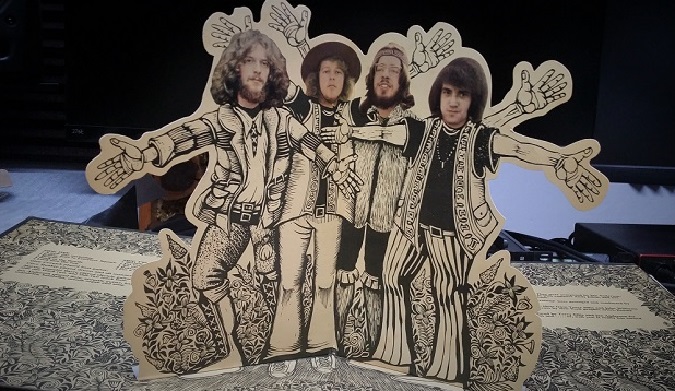 Niekto kričí: "Jano, vstávaj!"
Po anglicky sa táto trapošina tuším povie ako Stand Up. To mám, držím TO v ruke a otváram. Tá kapela vstáva z papiera. Síce symbolicky, ale postavila sa. Sú štyria. Dokonca Anderson má namiesto desať prstov jedenásť na frontovej strane obalu. Že by ten babrák James Grashow nevedel počítať? Je to jedno, lebo s Andersonom sa aj tak nevedia dohodnúť, kto tie vstávajúce postavičky vymyslel.
Vyberám čierne zlato z obalu a dávam na biely tanier gramofónu. Čierna a biela, najlepšia kombinácia zo sveta farieb. Vinyl dopadá na biely silikón. Vyberám ramienko z úchytu a nastavujem presne tak ladne, ako keď si žena napráva sukňu pri sadaní si na stoličku. Žiadna automatika. Manuál. Taká malá medzihra.To ostrie ihly eliptického tvaru sa pomaly vnára do čiernoty. Známy dopad. Počuteľný otvárač každého pustenia tej veci. Pár známych šumov, ruchov, lupancov, neviem prečo niekto nereklamuje, že je to plagiátorstvo.
Jethro Tull – Stand Up (1969)
1. A New Day Yesterday
Otváracia skladba je totálny bluesrock. Martin Barre, ktorý zrovna prišiel do skupiny, to pekne ťahá dopredu. Fúkacia harmonika /písané ako ústny organ?/ nesmie chýbať, basa a bicie sú dobré. Má to cveng živočíšneho smradu z prefajčenej anglickej putiky. Sóla na flautu, trošku potlačené vo výslednom zvuku, vokál má príchuť starého nekvalitného mikrófónu. Kde je Neumann U87. Nie je to nemecká ponorka, ale neskutočne dobrý mikrofón. Je to však nálada ako stvorená na "old day now". Štvorica hudobníkov, stačí vyplniť všetko v miestnosti, Mick Abrahams, ktorý to vtedy už mastil v Blodwyn Pig, mi nechýba ja len ticho vnímam a prežívam ten smrad nástrojov a spevu.
 2. Jeffrey Goes To Leicester Square
Neviem, čo mali sedliaci s tým Jeffreyom Hammondom, prebral im frajerku, či čo? Alebo zasadil prvý novú kukuricu na pálenie whisky? V niečom musel ten poondiaty Jeffrey určite plávať. Dve skladby o chlapovi z kapely, ktorý tam teraz vlastne ani nehrá? Tá prvá skladba je na LP This Was. Prvá vec, ktorá ma berie do kolien. Malé bongá, prstovka na balalajke, zase gitarka, flautička, basa nenápadná, žiadne bicie. To je ten štýl, ktorý sa mi aj neskoršie od nich najviac páčil. Krásna melódia, vidím ten zapadákov niekde v Anglicku s krásnou zelenou trávou, hoci ten Jeff ide po betónovom Leicesterskom Squari. Asi ma oklamali, podliaci.
3. Bouréé
Aj na "Livingu" som mal s touto skladbou problém. Rytmicky bezchybná, citili ten dusavý, dupajúci rytmus. Klepem si pravou nohou, presne tak ako kope ten skrytý v bunkri do kopáku /Clive Bunker – bubeník/. Ide to, ide, kolo sa točí, spomalí, aby sa znovu rozbehlo. Znovu tá flauta, hlboké nádychy dýchavičného Andersona a záver, sťa veľdielo. Už dokop, kopáči. Dospievaj, nespievajúci spevec. Stalo sa, dokopal, ticho. Konečne. Prežil som to. A znovu to isté, tak čo: páčilo, nepáčilo. Nuž neviem. Je to asi tou starobou, aj skladby, aj mňa. Neviem, kto vyhrá nakoniec. Bach by sa čudoval a možno by si namočil fúzy do peny od piva v pube so sedliakmi, lebo on je pôvodný pôvodca tejto čudesnosti. Ja by omočil aj dvakrát. Keď dávajú, ber!
4. Back To The Family
Znova v kruhu rodiny a znova peknota, Jethro Tull, tak ako mám rád. Snáď každá nota je O.K. Skladba, ktorú si Anderson pri Abrahamsovi nemohol dovoliť. Lyrická vec, prechod, bigbeat, sólo, bicie s výraznými činelmi. Bicie sú nahraté zrejme monofónne, pre nedostatok stôp na magnetofóne a hrajú z ľavej strany. Mám dojem, že bicie a basu nahrali nahrali spolu na 4-stopový magnetofón. /Nakoniec zisťujem, že mali 8-stopák./ Ale je to dobrá vec, beriem a dávam zelený puntík.
5. Look Into The Sun
Panebože, ja sa tých sĺnc nezbavím. Snáď to bude v každom albume, na ktorý si posvietim? To slnko vychádza za pomoci jemnej gitary, pridá sa jemne basa a spevák spieva sťa škovránok, ktorý vzlieta na oblohu. Fáza Jethra, ktorú začínam milovať, nechcem žiadne zmeny, ako spieva v texte, chcem kolovrátok, kolovrátok. Dokola a dokola, slnko, leto, spievam si, hoci nepoznám text. Gitara zakváká v sóle a znova skoro country, akcent gitarou, spev stvrdne, možno sa spevák postavil alebo natiahol krk? Ale jemnosť ostáva. Nemyslím, si, že už túto krásnu skladbu niečo pokazí. Nestalo sa: "Ľudia, skladajte skladby o slnku!!!" Tá ihla sa už nemá kam posúvať a musím konať, prvá strana sa doendovala.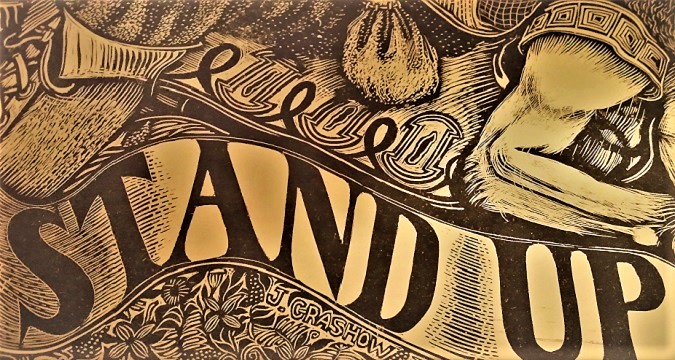 Vstávam, otáčam TO, stískam, sadám. Strašne veľa práce, to ani jeden nemôže stíhať. Chcelo by to peknú mladú sekratárku! Poobzerám sa, počkajte chvíľu. Merčím na ulicu, ale rýchlo sa skrývam, nablízku vidím len starú babku o paličke. Ak teraz neujdem, asi už nikdy!!! Snáď nabudúce bude lepší výber. "Prečo si to nepustíš z usb keyu, blbečku," piští mi húpací koník z hlavy. "Daj pokoj," kričím na tú húpačku.
6. Nothing Is Easy
Nič nie je ľahké. Tá skladba je o mne. Sila a drive kapely je úžasný. Myslím si, že to museli nahrať za okamih, majú to v krvi. Hľadajte slabé miesto, určite sa nedá nájsť. Hľadanie sa skončilo, iba sa počúva, trasie kolenom a chodidlo dopadá tvrdo na podlahu. Nevadí, lebo dupot sa stráca v kopáku, bicie na jedničku, flauta jak by smet, ostatok úctyhodný. Koncertné číslo, vždy sa bude na toto šalieť. A aj šalelo, šalelo.
7. Fat Man
Tlsťoch. Zase o mne. Ako to vedel? Prašivec. A toľko na sebe pracujem, toľko prežitých diét. Blues sa nám znovu vrátil pod čepiec. Blues je jasná vec, ale nie som v tomto smere ohnivý nadšenec, komu sa páči tento štýl, určite neoľutuje. Ale inak celkom fajn, len čo keby zmenili rytmus? Už sa asi nestane, Priznám sa, že som nedávno objavil Johna Mayalla, ten mi sadol a páči sa mi. Netrvalo to dlho, dofatmenovali.
8. We Used To Know
Vedel som, že ľudia okolo Andersona sú dobrí hudobníci. Presvedčili ma a stále v tomto poznaní utvrdzujú. Pomalá skladba, ladne sa vznášajúca v priestore, cit, rytmus, sólujúca kvákajúca gitara až do záveru. Text skladby rieši financie, samé problémy. V tomto prípade kývam hlavou, narúšam si stereo zvuk a volám: "No comment." Skutočne dobrá vec, len tých money je málo.
 9. Reasons To Waiting
Som rád, že som sa dočkal tejto chuťovky. Môžu ma ňou uspávať a poviem Vám, že budem mať krásny sen. Cítim v skladbe trošku napätia, ale s vidinou krásneho nového rána, sláčiky prvýkrát na tejto LP. Ako neskutočne krásne dotvoria už aj tak krásnu vec. Slzy v očiach, všetko prežité preblyskuje skokovito v mysli, Ďakujem za ten feeling. Stálo to za to.
10. For A Thousands Mothers
Tie matky. To je budúci zvuk Jethra, už je v ďialke Aqualung, dýcha nám na krk lokomotíva na stanici, bude to potom dobreeé. Typická tvrdá gitara, krásne ťahajúca melódiu, hlas trošku utopený, bicie v nekončiacom brejku. Kapela už dohrala, ale dáva prídavok. A nakoniec všetko končí. Šmytec a rozprávky je začiatok. Najedoval som bratov Grimmovcov do nepríčetna. Ale tam, kde oni končia, my začíname.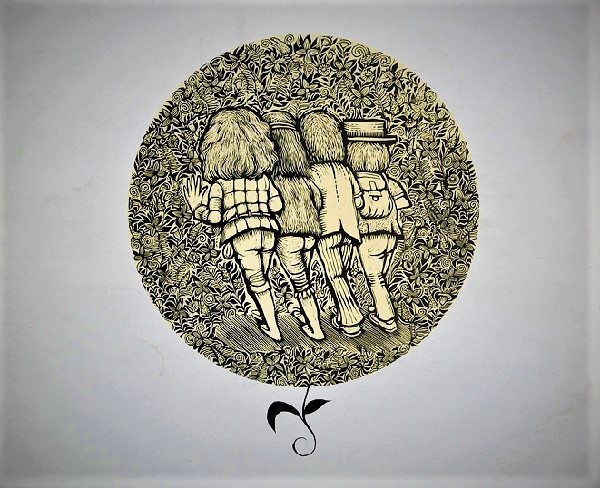 "Howgh", vravel Hatatitla, či Kleki Petra alebo Winnetou, už neviem, som zmätený sejačkárom Jethrom. Jeden z nich bol asi kôň. Ujasnite si to, ja sa to tiež doučím. Prepáč mi, Glenn Cornick, pozerám sa tam hore, do oblakov, ani raz som Ťa nespomenul, ale Ty dobre vieš, že som na baby. Ale s Tebou hralo aj moje brucho, takže to Ti ďakuje najviac. Už toho "faťáka" budeš spievať a hrať niekomu inému. Neďakuj, "rádo se stalo". Už Ti mávam, vidíš?

Jethro Tull nahrali Stand Up za tri týždne. Bol to trošku šok pre fanúšikov. Iný zvuk, iný smer, iné motívy a forma piesní. V tej dobe dostali aj pozvánku na slávny Woodstock, ale Anderson tam odmietol ísť hrať, lebo si myslel, že potom bude spájaný s hippies. On mal iné plány. Nakoniec nepriazeň poslucháčov prelomili koncertovaním a pokračovali svojou vlastnou cestou. Nikto iný už taký u mňa nebol.
Jethro Tull, ale hlavne Ian Anderson, sú pre mňa natoľko známi a blízki ľudia, že mi pri počutí tejto LP platne napadá myšlienka, čo by urobili s našou ľudovou piesňou "Vstávaj, Jano hore, na baňu klopajú, keď neskoro prídeš, fárať ti nedajú…" v štýle zvuku Stand Up a nášho agresívneho textu piesne. Myslím si, že by to bolo bombové. Na tejto vstávačke sa mi najviac páči ten surový, živočíšny zvuk kapely, tá dravosť a údernosť hudobníkov s kontrastom lyrických polôh. A ten zvuk je jednoducho úžasný, na tú dobu a možnosti Morgan štúdia číslo 2, nahrávalo sa na 8-stopový magnetofón, používal sa aj dobrý mikrofón Neumann U67. Zvukár Andy Johns sa snažil, pridával rôzne zvukové efekty a pokúšal sa vyčarovať stereo zvuk. Za tri týždne nahrávania s takým technickým vybavením štúdia, aké mal k dispozícii, nemal šancu vytvoriť perfektnú nahrávku. Tých stôp bolo pekelne málo. Myslím si, že tento album je dnes pre mňa, hoci som ho objavil znovu až po rokoch, výnimočný. Ale môj životný je a bude Thick As A Brick.
Stand Up sa neodporúča počúvať so zníženou hlasitosťou. Volume udržujte v pozícii Max alebo trištvrte na dvanásť. Menej ani neskúšajte, je to zakázané.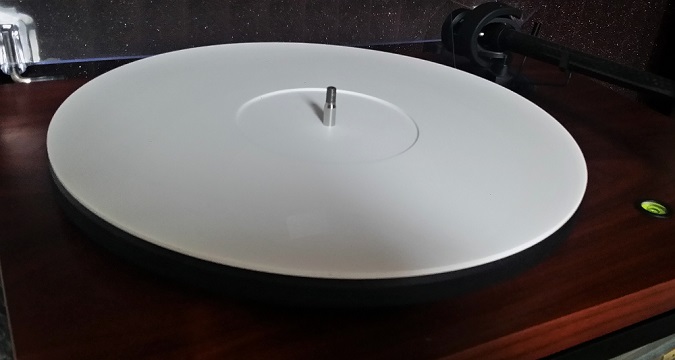 P. S.: Už len na vysvetlenie, to biele na gramofóne je silikónová podložka pod vinyl, lacná vec, ale zvuk z ihly sa zjasní, spriehľadní, zvýši sa celkové rozlíšenie nástrojov a basy sú ostrejšie. Práve rozdiel medzi kopákom a basovou gitarou je veľmi dôležitý. Je dobré ak to nehrá dunivo a ako jeden buch. To tak, po lopate. Veď sme džetráci, dúfam.
Jethro Tull:
Ian Anderson – spev, flauta, akustická gitara, Hammond organ, klavír, mandolína, balalajka, harmonika
Martin Lancelot Barre – elektrická gitara, flauta (v skladbách 2 a 9)
Glenn Cornick – basová gitara (všetky okrem 5 a 7)
Clive Bunker – bicie, perkusie
Moje hodnotenie:
zvuk nahrávky – 3 hviezdičky z 5;
album celkovo – 4 hviezdičky z 5;
album v mojej duši – 4 hviezdičky z 5.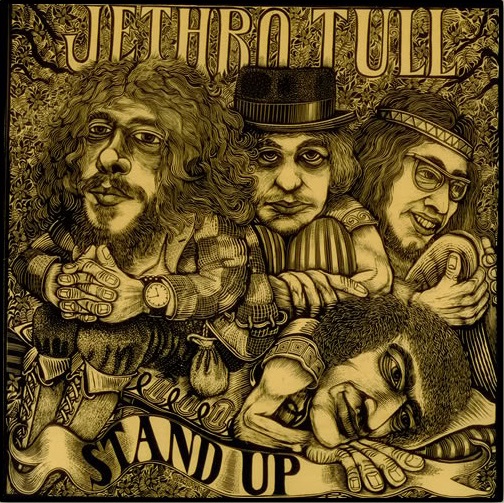 Stand Up
Jethro Tull
Prog Rock, Folk Rock
Island Records
1969
LP
10
LP Chrysalis - CHR 1042