Tmavo ladený obal ako keby signalizoval temné prvky poňatia progresivity v hudbe skupiny Van der Graaf Generator. Pre mnohých fanúšikov legendy britského art rocku je Godbluff druhý najvýznamnejší album po nedostižnom Pawn Hearts.
Z nahrávky priam srší množstvo energie a pozitívnej rockovej agresivity. Štvorica Peter Hammill, Hugh Banton, Guy Evans a David Jackson nahrala LP Godbluff po vyše štvorročnej odmlke – Hammill sa počas tohto obdobia venoval výlučne sólovým projektom.
Doska obsahuje štyri kompozície, každá z nich je svojím spôsobom silná a zásadná. Všetky sú z pera fenomenálneho speváka, gitaristu, pianistu, skladateľa, textára a ducha Van Der Graaf Generator, Petera Hammilla. Len v druhej skladbe, Scorched Earth, je spoluautorom David Jackson. Nebudem teraz ospevovať perly, akými sú úvodná The Undercover Man a predposledná Arrow. Poviem len, že záverečná, vyše desaťminútová The Sleepwalkers je moja absolútne najobľúbenejšia skladba z repertoáru Van Der Graaf Generator.
Album Godbluff, nahraný začiatkom leta roku 1975, patrí do zlatého fondu tvorby nielen tejto skvelej kapely, ale art rocku, toho skutočného a náročného, vôbec.
Hodnotenie: 4,5/5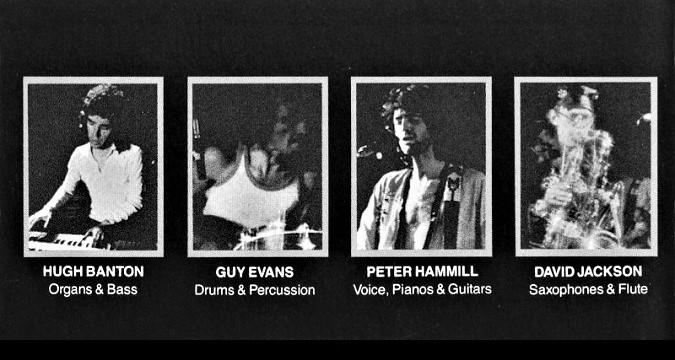 SKLADBY:
1. The Undercover Man (7:00)
2. Scorched Earth (10:10)
3. Arrow (8:15)
4. The Sleepwalkers (10:26)
NOTES:
Recorded and mixed at Rockfield Studios, Monmouthshire between 9th and 29th June 1975.
Cut at The Master Room.
ZOSTAVA:
Peter Hammill – vocals, guitars, piano, Hohner clavinet D6
Hugh Banton – organs, bass, bass pedals
David Jackson – saxes, flute
Guy Evans – drums, percussion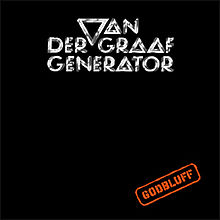 Godbluff
Van Der Graaf Generator
Prog Rock
Charisma
1975
LP
4