V roce 1980 Paul McCartney rozpustil Wings a v květnu vydal své sólové album Paul McCartney II. Řekl o něm, že měl chuť udělat album bez hitových ambicí, které třeba nezaznamená velký komerční úspěch. Udělal si album jen tak, jak on sám chtěl, bez nutkání tlačit se do povinnosti napsat hit, napsat něco očekávatelného. A jaká skvělá hudba na tom albu je!
Přesně ten samý pocit mám ze dvou sólo alb Kena Hensleyho, který zanechal svou nesmazatelnou stopu v legendární éře Uriah Heep 1970-1980, kde složil 70 až 80% hudby, nemluvě o textech. Mám na mysli alba Cold autumn sunday a Love & Other mysteries. Obě tato alba se nedočkala vysokého hodnocení na progarchives. Já ale v tomto případě musím jít proti proudu, protože jednoduše obě tyto nahrávky považuji za mimořádně vydařené. A především se mi líbí.
Love & Other mysteries. Kenovi bylo jasné, v době vydání alba, že touto kolekcí písní minimálně všechny překvapí. Než album vyšlo, tak říkal, že vydavatelská firma nemá moc radost, s jakým typem hudby se na tomto albu hodlá prezentovat. Velice oceňuji, že Ken si udělal album tak, jak prostě chtěl. Bez podlézavého ohlížení se na cokoli.
Co nám toto album nabízí? Víceméně kolekci sentimentálních, melancholických balad. Fandům Uriah Heep, je jedno, jestli starých, nebo nových, toto album zní asi popově. Dravý hard rock à la Gypsy nebo Suicidal man se tu opravdu nekoná. Ale odsoudit tohle album jako středněproudý, americky znějící popík mi prostě nepřijde fér. Jsou tu takové perly jako zopakovaná skladba Romance, kterou si klidně skoro dokážu představit na desce Hany Hegerové nebo Edwarda Ka-Spela. Ano, až takhle jinak dokáže Hensley znět. Smutný text o lásce mezi americkým aristokratem a ruskou šlechtičnou, o lásce, která je předem odsouzená k neúspěchu. A proč ne? Jasně, není to tvrďácký text à la Highway star od Deep Purple, no a co? Já teda k odsuzujícímu úšklebku žádný důvod nemám.
Tato balada je na albu následovaná skladbou (Please) Tell me when, v jejíž druhé půli (někde po třetí minutě) nás Hensley krátkým, vzletným kytarovým sólem na chvilku vrátí do první půle sedmdesátých let. Přesně pro tuhle emocionální nádheru mám éru Uriah Heep s Hensleym, zejména z let 1970-1976, moc rád.
Nedá se také na tomto albu nezmínit procítěný ženský zpěv a zazpívá si tu samozřejmě i Ken – je radost slyšet ho zpívat v jiné melancholické baladě Eyes (The girl in the purple dress).
O co méně mě baví alba Uriah Heep bez Kena Hensleyho, o to radši mám jeho sólová alba, která jsou – tak, jak já to cítím – prostě pro mé uši a srdce o třídu, nebo o několik levelů výš. Diplomatičtěji nebo zaobaleněji řečeno – jsou někde jinde. Příklad nebo vysvětlení? Za jednu z nejlepších kompozic Uriah Heep považuji skladbu The Spell z mého asi nejoblíbenějšího alba Uriah Heep Demons and wizards. Překonat se asi nedá, ale že se to Kenovi skoro podaří v roce 2003 skladbou The last dance – to jsem tedy neočekával a ani ve snu by mě to nenapadlo.
Sto lidí, sto chutí, jak se říká. Nemůžu jít v hodnocení této nahrávky pod čtyři body, to bych lhal sám sobě.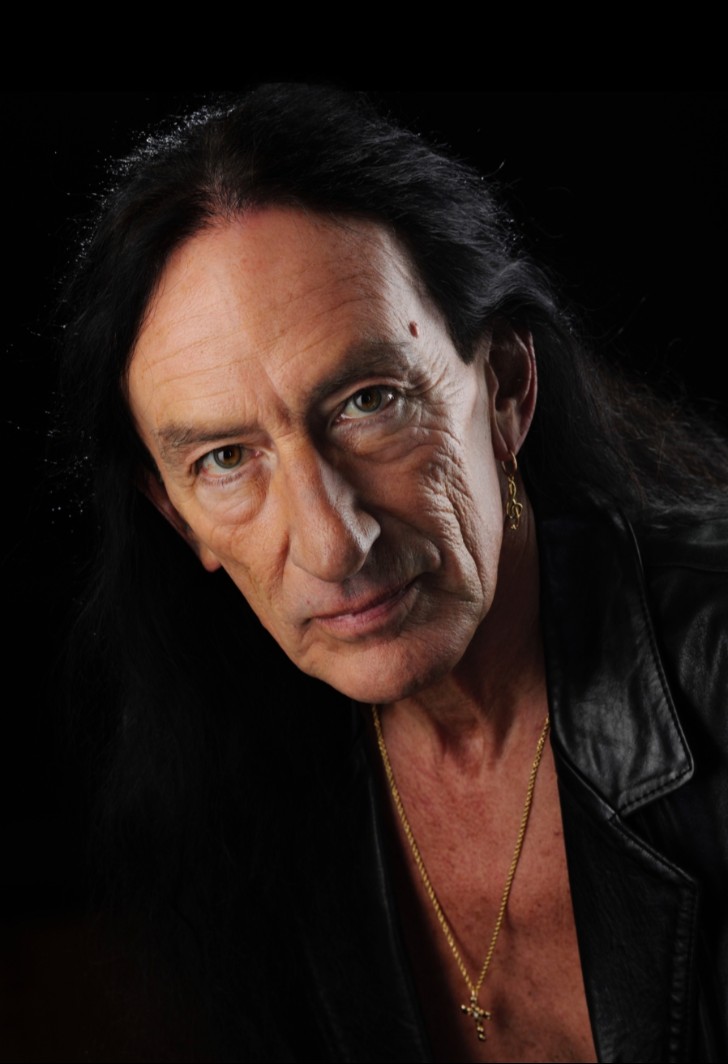 SKLADBY:
01. (This) Bleeding Heart (4:47)
02. Romance (4:53)
03. (Please) Tell Me When (4:41)
04. No Matter (2:54)
05. Come to Me (3:47)
06. This House (3:58)
07. Walk Away (2:44)
08. Eyes (The Girl in the Purple Dress) (3:48)
09. Respiro tu amor (2:51)
10. Little Guy (3:48)
SESTAVA:
Ken Hensley – lead (1,5-8) & backing vocals, guitars, Hammond organ … and stuff, co-producer
+
Glenn Hughes – lead vocals (2)
Santra Salkova – lead vocals (2)
Sarah Rope – lead (3) & backing vocals
Irenere Fornaciari – lead (4,10) & backing vocals
Roberto Tiranti – lead (4,9,10) & backing vocals
Claudia Flores – backing vocals
Ovido Lopez – guitars
Paco Garcia – classical guitar
Pau Schafer – pianos, accordion
Antonio Fidel – basses
Juan Carlos Garcia – drums, percussion
Dani Saiz – more stuff, backing vocals, co-producer
Patxi Urchegui – cornet
Matt Dela Pola – string arrangements
Diapason / string quartet:
Armando Garcia / violin
Herbert Perez Jones / violin
Lesste Meija Ercia / viola
Romany Cana Flores / cello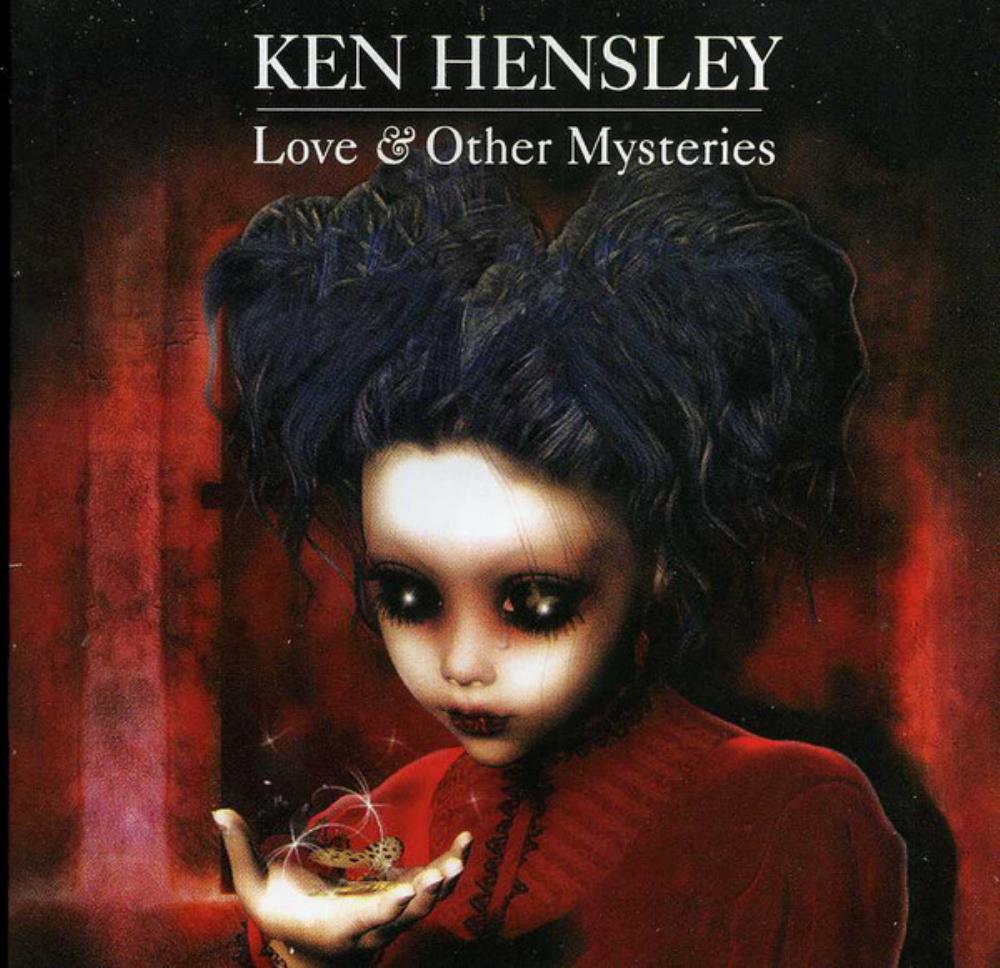 Love & Other Mysteries
Ken Hensley
Rock
Esoteric Antenna
2012
CD, LP
10