Steve HACKETT, najprogresívnejší člen najslávnejšieho zloženia giganta GENESIS, večný hľadač a pozitívny hudobný nespokojenec, vydal koncom roka 2006 album, ktorý sa v jeho bohatej diskografii štúdiových, živých a kompilačných albumov blíži atmosfére vrcholu jeho sólovej tvorby – dielam z konca 70. rokov, Spectral Mornings a Defector. Isteže, naj-art-rockovejšie je Voyage Of The Acolyte… 
Po priemerných platniach z 80. a 90. rokov sa Steve opäť jasne zviditeľnil už albumom To Watch The Storms (2003), ale Wild Orchids je ešte o niečo lepší. Sedemnásť rozmanitých kompozícií, každá s inou atmosférou a inštrumentáciou, emocionálna nádhera.
Mojimi favoritmi sú krehké, baladické skladby Set Your Compass, To A Close a The Fundamentals Of Brainwashing, ale zaujímavé sú aj ďalšie – Blue Child s gitarovým sólom à la Brian May, country cover verzia Boba Dylana Man In The Long Black Coat, alebo She Moves In Memories s nádhernou hrou Steveho brata, Johna Hacketta, na flaute. Navyše, všetky spievané party sú "dielom" samotného Stevea, výpomocou je mu iba jeho stabilný koncertný bubeník – Gary O'Toole. Spev, ktorý nikdy nebol Steveho silnou stránkou, pasuje do konceptu albumu doslova perfektne a jeho farba na pomedzí Franka Zappu a Nicka Cavea pôsobí často až uhrančivo…
Wild Orchids radím k jedným z vrcholov hudobného roka 2006.
Hodnotenie: 4,5/5.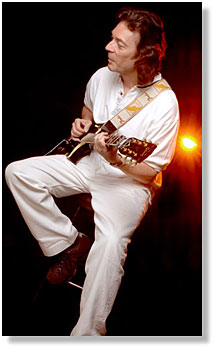 SKLADBY:
Special Editions Track List (4 bonus tracks):
01. Transylvanian Express (3:44)
02. Waters Of The Wild (5:35)
03. Set Your Compass (3:38)
04. Down Street (7:34)
05. A Girl Called Linda (4:44)
06. Blue Child (4:25)
07. To A Close (4:49)
08. Ego & Id (4:08)
09. Man In The Long Black Coat (5:07)
10. Cedars Of Lebanon (4:02)
11. Wolfwork (4:49)
12. Why (0:47)
13. She Moves In Memories (5:00)
14. The Fundamentals Of Brainwashing (3:01)
15. Howl (4:31)
16. A Dark Night In Toytown (3:42)
17. Until The Last Butterfly (2:29)
ZOSTAVA:
Steve Hackett – acoustic & electric guitars, electric sitar, harmonica, psaltery, Optigan organ, vocals
+
Roger King – keyboards & programming, rhythm guitar (4)
Nick Magnus – keyboards (8)
John Hackett – flute (7,10,13), riff guitar (8)
Rob Townsend – saxes, flute (5), alto flute (13), tin whistle, bass clarinet
Benedict Fenner – programming (9)
Gary O'Toole – drums, harmony vocals
Jerry Peal – backing vocals (16)
The Underworld Orchestra:
Christine Townsend – 1st violin, viola
Richard Stewart – cello
Dick Driver – double bass
Colin Clague – trumpet
Christopher Redgate – oboe, cor Anglais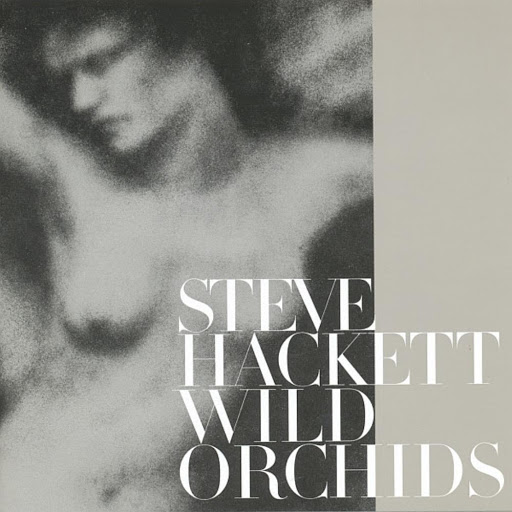 Wild Orchids
Steve Hackett
Prog Rock
Camino Records
2006
CD
17