Na britskú skupinu Dirty Tricks si dnes spomenú traja ľudia na Slovensku, v Čechách viem s určitosťou o jednom. V 70. rokoch vydala 3 LP. Na prekvapenie, v úplnej tichosti a iba elektronickou formou sa dal zohnať album č. 4, ktorý sa objavil v roku 2009. Ja svoju pozornosť upriamim na rovnomenný debut z roku 1975, ktorý mám najradšej. 
LP Dirty Tricks ponúka špinavý, drsný, ťažkotonážny, hrubozrný hard rock starej školy, aký milujem. Spevák Kenny Stewart maká naplno, akoby mal vypustiť dušu. Jeho ukňučaný výraz sa dokonale hodí k produkcii kapely. Gitara gniavi všetko okolo, rytmika si plní svoju úlohu so cťou.
Úvodná pecka Wait Till Saturday mi poriadne rozprúdi krv v žilách a sobotný hard rockový mejdan môže začať. Basák Terry Horbury prispel do spoločnej "kasy" iba kúskom Back Off Evil, ale stojí za to. Akoby vypadol, prinajmenšom sa aspoň obtrel o zadoomaný spevník Black Sabbath – klobúk dole! Spanilá jazda pokračuje rockovicou Sunshine Day a sekerník Johnny Fraser-Binnie rozdáva tupou sekerou rany na všetky strany. Milé spestrenie ponúka krátka, o to krajšia, balada If You Believe In Me, v ktorej dominuje akustika.
S Too Much Wine skupina opäť naberá grády. Prekáračky medzi spevákom a gitaristom akoby boli vyrobené na objednávku – pre živé hranie a vyžmýkanie fanúšikov v kotli. Call Me Up For Love vo mne vyvoláva veselú náladu a chuť si s kapelou zakrepčiť. Marcella mi svojou hustou atmosférou pripomína Leslieho Westa a jeho špičkovú americkú úderku Mountain. Záverečný, takmer 8-minútový, ťažkotonážny baladický epos High Life je impozantným vyvrcholením albumu. Skupina ho odštartuje melódiou New Britain a teda pripomienkou kresťanskej piesne Amazing Grace, ktorú v 18. storočí otextoval anglikánsky kňaz John Newton. FANTÁZIA!
Z hudby Dirty Tricks necítim žiadny kalkul, vypočítavosť, štúdiové podvody a ani špinavé triky, iba poctivý hard rock zahraný srdcom a nadoraz. A ak si myslíte, že rozdávam hviezdičky bez zdravého úsudku, ako to činí nórska parlamentná komisia, ktorá udeľuje "Nobelovu cenu za mier" vojnovým štváčom a teroristom, skúste zalistovať v múdrych knihách, ktože to mal kedysi o týchto muzikantov záujem. A len tak mimochodom, Dirty Tricks produkoval jeden "bezvýznamný" borec menom Rodger Bain.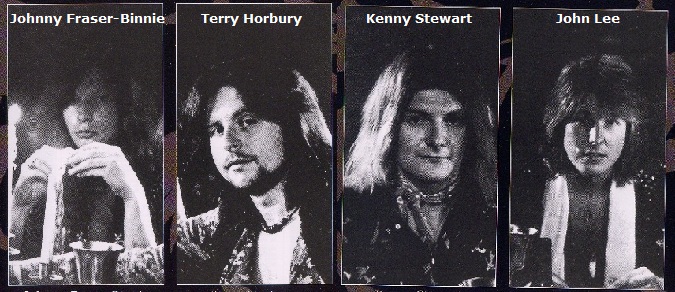 SKLADBY:
1. Wait Till Saturday (Fraser-Binnie) – 5:18
2. Back Off Evil (Horbury) – 6:40
3. Sunshine Day (Stewart/Fraser-Binnie) – 4:11
4. If You Believe In Me (Lee/Fraser-Binnie) – 2:25
5. Too Much Wine (Fraser-Binnie) – 5:07
6. Call Me Up For Love (Stewart) – 2:51
7. Marcella (Stewart/Fraser-Binnie) – 3:59
8. High Life (Stewart) – 7:46
ZOSTAVA:
Kenny Stewart: vocals
Johnny Fraser-Binnie: guitar, keyboards, vocals
Terry Horbury: bass, vocals
John Lee: drums, percussion, vocals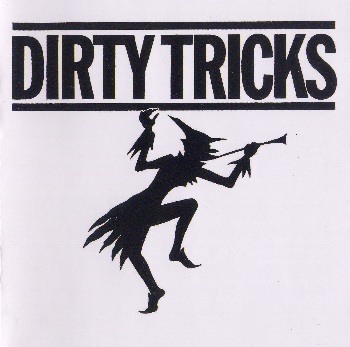 Dirty Tricks
Dirty Tricks
Hard Rock
Polydor
1975
LP
8
CD - Flawed Gems /2012/