V čase, keď v Bratislave prebiehala jedna Lýra, na ktorú sa občas dostali aj nejaké tie hviezdičky od západných vykorisťovateľov, mi budúci švagor doniesol Ochutnávku zelenkastej farby. Vydal ju Supraphon v roku 1978. Išlo o poslednú štúdiovku Deep Purple v 70. rokoch minulého storočia, v origináli pod názvom Come Taste The Band. Vtedy som o skupine už niečo vedel, ale či tam spieva ten alebo tamten, či gitaru žmýka On alebo iba "on", ma trápilo asi tak, ako to, či je v Československu pri koryte ľavá alebo pravá ruka diabla.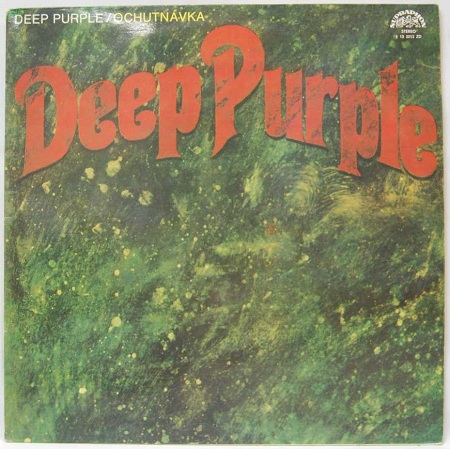 Neriešim rok vzniku a ani to, či album priniesol niečo nové. Táto párplovská podoba hard rocku ma veľmi silno zasiahla a prebudila vášeň k rockovej muzike, začo som Ochutnávke dodnes vďačný. Nebudem posudzovať kvalitu obalu a ani zvukovú stránku diela. Prenechám to hudobným fajnšmekrom, ktorí majú miliónové aparatúry, a tak vedia, kedy si hudobníci v štúdiu aj uľavili.
Domnievam sa, že Come Taste The Band je v diskografii kapely sakramentsky nedocenená nahrávka. Som presvedčený, že za to môže odchod gitaristu Ritchieho Blackmorea, čo mnohí fanúšikovia dodnes nestrávili. A to isté sa udialo v tlači. Pisálkovia jednoducho nezvládli skutočnosť, že v britskej hard rockovej modle drví struny nejaký americký mladík z mesta Siouxov – Tommy Bolin, hoci už s bohatými hráčskymi skúsenosťami. Treba si však uvedomiť, že z najslávnejšej éry v nej zostali iba dvaja hráči – klávesák Jon Lord a bubeník Ian Paice. Ťahanice okolo jednotlivých zostáv pretrvávajú dodnes, vo svete rocku nič neobvyklé a výnimočné. Lenže Bolinova vášeň pre povzbudzujúce "vitamíny", ale nielen tá, viedla k rozpadu skupiny a to sa jednoducho neodpúšťa, však?
Ak už veľmi chcete, aby som riešil zvuk, tak pre mňa je Come Taste The Band zabijácka podoba hard rocku – zvukom i ponúkaným materiálom. Dá sa povedať, že s výnimkou úvodnej petelice Comin' Home nahrávka pláva skôr na stredných vlnách. Vyznamenali sa všetci speváci, gitarista seká jeden majstrovský riff za druhým, basa a bicie makajú na jednotku s hviezdičkou. Mám pocit, že klávesový mág podal svoj najlepší výkon v štúdiovej ére kapely. Skladby ako Lady Luck, Love Child, Dealer, Drifter, This Time Around/Owed To 'G' a záverečný opus You Keep On Moving radím jednoznačne medzi najlepší tovar, aký vyšiel pod značkou Deep Purple.
Priznám sa, že som veľmi prekvapený z toho, ako sa k dielu postavili muzikanti, konkrétne bubeník s klávesistom. Album vraj nemá nič spoločné s Deep Purple a skupina to mala zabaliť už po odchode Gillana s Gloverom. Pri čítaní tých riadkov som čumel ako bager na tvrdú hlinu. Po bitke je však každý generál. Napriek tomu – Tommy, David, Glenn, Jon a Ian – ďakujem, na Come Taste The Band ste fantastickí!!!!!
P. S.: Ako plynul čas a ja som stále viac prenikal do sveta hard rocku, osud mi privial do cesty chlapíka, ktorý mal veľkú zbierku nahrávok Uriah Heep. Bol to jeden nepodstatný moment pre ľudstvo, ale s obrovským významom pre mňa. Očarený hudbou družiny okolo Micka Boxa som mu Ochutnávku z vďačnosti daroval. Nie preto, že som sa jej prejedol, ale môj staručký gramofónik doslúžil a vtedy som už hudobné menu konzumoval prostredníctvom kotúčového magnetofónu. Nástupom CD nosičov som svoju "chybu" napravil. A zvyšok je už iný príbeh…
SKLADBY:
1. Comin' Home (Bolin/Coverdale/Paice) 3:52
2. Lady Luck (Cook/Coverdale) 2:45
3. Gettin' Tighter (Bolin/Hughes) 3:36
4. Dealer (Bolin/Coverdale) 3:49
5. I Need Love (Bolin/Coverdale) 4:22
6. Drifter (Bolin/Coverdale) 4:01
7. Love Child (Bolin/Coverdale) 3:05
8. a) This Time Around (Hughes/Lord)
8. b) Owed To 'G' (Instrumental) (Bolin) 6:07
9. You Keep On Moving (Coverdale/Hughes) 5:18
ZOSTAVA:
David Coverdale – vocals
Tommy Bolin – lead guitar and vocals
Glenn Hughes – bass guitar and vocals
Jon Lord – keyboards
Ian Paice – drums
Come Taste The Band
Deep Purple
Hard Rock
Purple Records
1975
LP
9
CD - EMI /1990/