Sólová tvorba Roberta Planta je dosti zajímavá a začíná mě bavit se s ní seznamovat. Je to skoro dobrodružství a chvíle velkého napětí, když před prvním poslechem desky si představuji, jaká asi bude a čím mě zpěvák překvapí. Pravda, u pěvce takového jména bychom spíše očekávali, že jeho tvorba bude vycházet více ze zažitých postupů a stane se pouhým skanzenem domovské skupiny a pravidelným oprašováním zašlé slávy. To by ovšem nemohl být Plant se svým invenčním přístupem k nové tvorbě a "neúctou" ke své dřívější produkci. Zároveň si ale uvědomuje své kořeny, a proto v roce 2010 oprášil název skupiny, v níž působil před svým nástupem do Led Zeppelin, a pod hlavičkou Band of Joy vydal svou další sólovku.
Mezi dvanácti písněmi, které zde Plant se svými kumpány předkládá k poslechu, je pouze Central Two-O-Nine podepsaná jménem fenomenálního zpěváka společně s jeho tehdejším kytaristou Buddy Millerem. Zbytek jsou coververze jiných autorů a úpravy dvou tradicionálů. A právě ty mi připadají nejzajímavější, ať už se jedná o rozvernou Cindy, I'll Marry You One Day, v níž mu pěvecky vypomáhá Patty Griffin, a především o tklivou, až bolestně naléhavou píseň Satan Your Kingdom Must Come Down. Z dalšího materiálu mě zaujal hned úvodní kousek Angel Dance, původně z dílny skupiny Los Lobos. Za zmínku ještě stojí pomalá Silver Rider a svižná You Can't Buy My Love. To ovšem neznamená, že by ostatní písně byly neposlouchatelné, to určitě ne. Jenom se na mě z reproduktorů line taková pohoda, že si říkám, jestli to není chvíli až moc. Všudypřítomná bendža a mandolíny jsou lehce přiostřovány zvukem elektrické kytary, dokonce mám dojem, že nahrávka snad vznikla o několik desetiletí dříve. A možná to byl záměr. Pouze závěrečná píseň Even This Shall Pass Away svým aranžmá lehce upomíná na Planta nasávajícího do svého projevu i moderní trendy.
Podobný model si Plant vyzkoušel již o osm let dříve na albu Dreamland. Tam se ale jednalo o úpravy mnohem více profláklého materiálu. Jinak tuhle desku vnímám podobně s albem Raising Sand jako příjemné odbočení z Plantovy hudební cesty zahájené deskou Mighty ReArranger a pokračující na nahrávce Lullaby… and the Ceaseless Roar. Za mě velmi silné 3,5 hvězdy.
Skladby:
Angel Dance 3:39
House of Cards 3:48
Central Two-O-Nine 2:48
Silver Rider 6:05
You Can't Buy My Love 3:09
I'm Falling in Love Again 3:36
The Only Sound That Matters 3:43
Monkey 4:57
Cindy, I'll Marry You One Day 3:36
Harms Swift Way 4:16
Satan Your Kingdom Must Come Down 4:12
Even This Shall Pass Away 4:02
Obsazení:
Robert Plant – vocals
Patty Griffin – vocals
Buddy Miller – guitar, vocals
Darrell Scott – multi-instrumentalist, vocals
Byron House – bass guitar, vocals
Marco Giovino – drums, percussions, vocal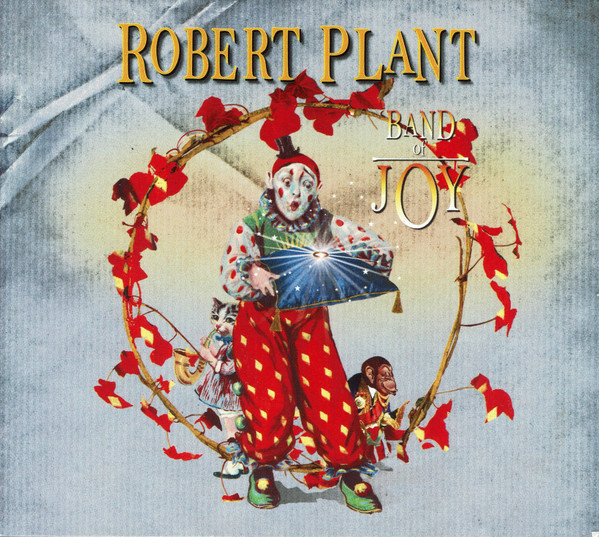 Band Of Joy
Robert Plant
Blues rock, country rock, folk rock
Es Paranza Records
2010
CD
12