Byť vo svete progresívneho rocku rešpektovanou a etablovanou kapelou a vydať počas vyše tridsaťročnej existencie tri štúdiové albumy (a nič navyše, podotýkam) v takmer pravidelných deväťročných cykloch, hmmm, aj takto môže vyzerať prejav funkčnosti a životaschopnosti rockového telesa…
ADVENT sa stali vďaka svojbytnosti hudobnej produkcie a špecifickým aranžmánom svojich progresívnych kompozícii vlastne vlajkovou loďou toho, čomu sa začalo nie tak dávno vravieť "pastorálny prog rock" (zásadne si nemýliť s termínom kresťanský rock a jeho predstaviteľmi, kapelami, ako Servant, Third Day a predovšetkým Petra, u ktorých je majoritou vo vyznení celku religiozita textov a až následne samotná hudobná kompozícia).
Roky strávené hudobnými aktivitami bratskej dvojice (Henry a Mark Ptak) v prostredí katedrálových a chorálnych zoskupení, ale aj ich inklinácia ku vážnej hudbe, vtlačili silnú pečať i do finálnej tvorby ADVENT. Čarovná na hudbe tejto skupiny je však práve vyváženosť medzi pastorálnym trendom skladateľského vkladu Henryho Ptaka a vyložene art/prog rockovo cítiacim skladajúcim gitaristom (a vlastne multiinštrumentalistom) Alanom Benjaminom.
Pôvodne štvorčlenná zostava ADVENT sa v ostatných rokoch (a ich sporadických koncertoch v teritóriu USA) stabilizovala na šesťčlennú zostavu, ktorá nahrala celý, vyše 77 minútový album. Album, istým spôsobom novátorský, s mnohými fragmentami fenomenality, ale napriek tomu že som veľký priaznivec tejto kapely aj toho, čo vytvorila, si neodpustím isté kritické postrehy, týkajúce sa celkovej dĺžky albumu a s ňou súvisiace zloženie existujúceho tracks-listu.
V prípade albumu Silent Sentinel by efekt jeho údernosti a priaznivého dopadu na poslucháča pri inej verzii konečného usporiadania skladieb ešte rapídne narástol. Medzi nosné a nesmierne výrazné skladby sú zakomponované nie práve najšťastnejším spôsobom polo-akustické gitarové etudy – improvizačné duetá dvojice Alan Benjamin, Greg Katona (The Uncharted Path, Reloj de Sol, 12/12, Second Thoughts), resp. spievané epizódne medzihry (On the Wings of an Ant, Verse 1, 2 a 3). Prirodzená dynamika a gradácia postupne plynúceho albumu je takto istým spôsobom narušovaná a brzdená. Čisto môj subjektívny názor je, že redukcia základného albumu len s plnohodnotnými skladbami na magickú hranicu do 60 minút a vydanie dodatkového (bonusového) disku s etudami a krátkymi kompozíciami, či s ďalším "šuplíkovým" materiálom by bola proste vhodnejšia a sila a presvedčivosť základného disku by sa blížila (ešte viac) k termínu Dokonalosť…
To, čo robí vydaný album napriek uvedeným výhradám famóznym, sú jeho dlhšie a dlhé útvary, predovšetkým pompézne a efektne znejúca otváracia časť albumu (In Illo Tempore + To Dunsinane), rozšafná Voices from California, finálna, gradovaná inštrumentálka Romanitas, vrcholom albumu je však samozrejme titulná epická suita Silent Sentinel, plná nálad, zmien hudobných rytmov a tempa a striedania tichých a dramatických pasáží (aj s doplnkovou kompozíciou Sentinel's Reprise: The Exit Interview), ktorá nepochybne patrí do zbierky klenotov vedľa kultových opusov, autormi ktorých sú Yes, Genesis, E.L.P. či Pink Floyd.
Táto kapela z New Jersey je v mojich očiach a ušiach veľkou a výraznou, pre svoju neopakovateľnosť kombinácie katedrálového zvuku klávesových nástrojov (v celej škále variability) v podaní bratov Ptakovcov, spolu s intenzívnym art/prog rockovým prejavom gitaristu a multiinštrumentalistu Alana Benjamina. Skladateľsko-aranžérsky potenciál tandemu Henry Ptak & Alan Benjamin je v tvorivej chémii hudby niečo neporovnateľné (ale asi aj vzácne, keďže albumov ADVENT je ako šafránu). Ďalším silným faktorom v hudbe ADVENT sú vokály. Americké kapely Echolyn, IZZ a ADVENT sú istým spôsobom deti – pokračovatelia hudobných ideí (a foriem spevu) legendy Gentle Giant, každá svojským spôsobom, s prínosom niečoho nového a vlastne originálneho a jedinečného. V prípade ADVENT je to práve spojenie estetiky a pôsobivosti kostolných či katedrálnych aranžmá zborového spevu s efektom, razanciou a variabilitou (art)rockových viachlasových vokálov, ako to poznáme z hudby 70. rokov, predovšetkým v podaní Yes a Gentle Giant.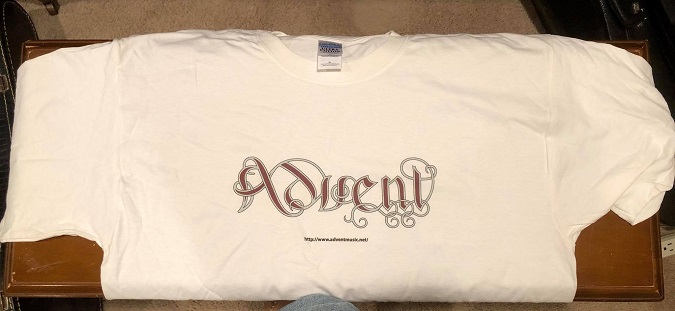 Nemienim konkrétne popisovať, či analyzovať jednotlivé skladby na albume Silent Sentinel. Každý jeho aktívny poslucháč si pri ich variabilite prejde vlastnou škálou pocitov, emócií a nálad. A ak sa už "musí" každý album hodnotiť, v kontexte s napísaným textom vlastne v tomto bode žiadnu dilemu nemám a nepociťujem…
SKLADBY:
01. In Illo Tempore (3:18)
02. To Dunsinane (4:24)
03. On the Wings of an Ant (verse 1) (2:16)
04. Voices from California (7:34)
05. The Uncharted Path (6:22)
06. Reloj de Sol (2:35)
07. On the Wings of an Ant (verse 2) (2:20)
08. The Silent Sentinel (19:11)
09. 12/12 (2:38)
10. Sentinel's Reprise: The Exit Interview (5:12)
11. Second Thoughts (2:21)
12. On the Wings of an Ant (verse 3) (2:24)
13. Full Moon and Empty Hours (1:59)
14. Riptide in Aeternum (2:45)
15. Romanitas (12:00)
Total Time 77:19
ZOSTAVA:
Alan Benjamin – guitars, bass, mandolin, violin, keyboards, recorder, glockenspiel, percussion
Greg Katona – guitars, percussion
Henry Ptak – keyboards, mandolin, percussion, lead & backing vocals
Mark Ptak – keyboards, percussion, lead & backing vocals
Brian Mooney – fretted & fretless basses
Joe D'Andrea – drums, percussion, lead & backing vocals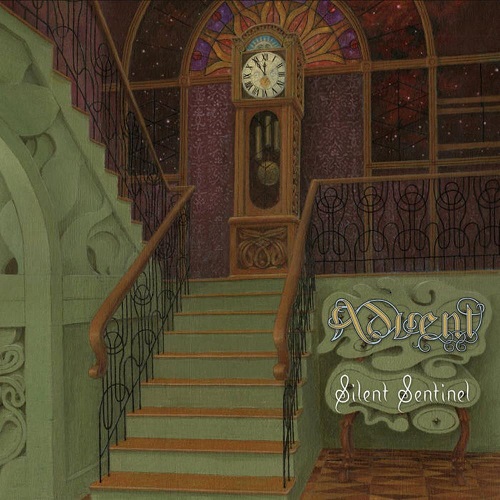 Silent Sentinel
Advent
Prog Rock
Marquee
2015
CD
15