CD Mellow Records – MMP 556  /2022/
Není to tak dlouho, co jsem po delší době zabrousil na bandcamp a hned tam na mě vyskočila zbrusu nová nahrávka legendárních Celeste. Ti debutovali krásným, eponymním albem už v roce 1976, nicméně další placky následovaly až v letech 1991 a 92…
Nebyly to však klasické řadovky, ale starej matroš ještě z druhé poloviny sedmdesátých let. Potom se dlouhá léta nedělo nic, ovšem od roku 2019 se s novými tituly roztrhnul pytel. Jako první vyšlo druhé oficiální album Celeste Il risveglio del principe, které o rok později následovala z archivů a šuplíků sestavená kompilace Flashes From Archives Of Oblivion (Just A Collection Of Antiques And Curios). Aby toho nebylo málo, už v roce 2021 se objevila třetí řadovka Il principe del regno perduto a loni i album With Celestial Symphony Orchestra.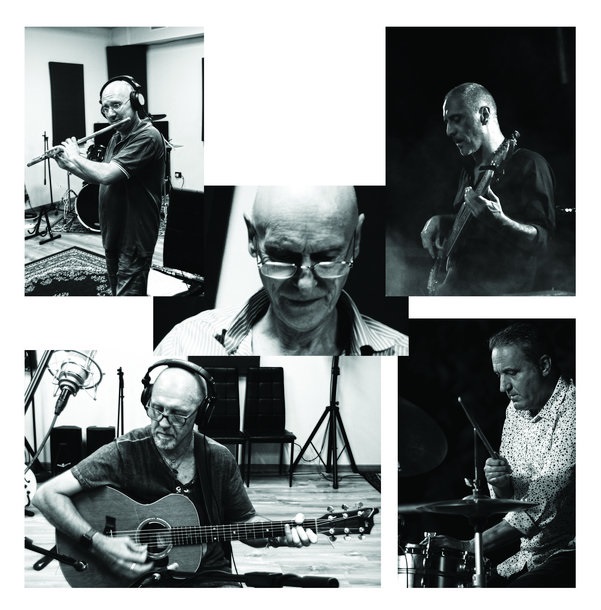 Jak už název napovídá, jde o fúzi (jemně) rockové kapely a malého smyčcového tělesa, s doprovodem celé řady exkluzivních hostů. Ke slovu se tak dostanou např. hoboj, klarinet, fagot, lesní roh a dokonce aj trombón. Ze třinácti skladeb na desce je jich deset s vokály a zpěvu se ujal nejenom leader kapely Ciro Perrino. Mnohem víc prostoru dostala hostující Ines Aliprandi a ve dvou písničkách i starej známej, Roberto Tiranti (Labyrinth, Nuova Idea, Il Rovescio della Medaglia, Mangala Vallis, nebo Ken Hensley). Muzika je to pochopitelně zasmušilá, romanticky zasněná a jemná tak, jak už je u Celeste zvykem. Ono se to těžko popisuje, ale já tu slyším nejenom pastorální rock, ale též folk, klasiku a dokonce i krapet jazzu. S výrazným rytmickým základem (basa s bicími tvrděj muziku) a tunami mellotronu…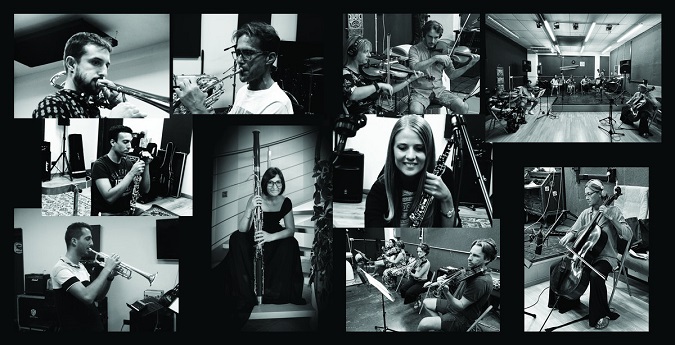 Nejsou to předělávky vlastních písniček (byť tomu u nahrávek rockových kapel s orchestrem většinou bývá), ale komplet nová tvorba a podle slov samotného Cira Perrina mu psaní skladeb, aranžmá a orchestrace zabraly zhruba dva roky. Samo nahrávání proběhlo mezi červnem a zářím 2022 ve třech různých studiích a celkem se do něj zapojilo – pokud správně počítám – 22 hudebníků. Texty jsem si sice našel, ale moudrej z nich nejsem. Nejde o příběhy, nebo nějaká sdělení, jsou to spíš esoterická hesla spjatá s přírodou, vesmírem a vůbec světem, který nás obklopuje.
Pokud máte rádi mellotron, tak si poslechněte úvod hned první skladby na desce – Blu genziana (Hořcová modř) – a garantuju vám, že budete na vrcholu blaha. Atmosféru nebeského klidu navíc spoluvytvářejí ještě lesní roh, nebo violoncello a o chvíli později i dětsky vysoký hlásek malého Cira Carla Antonia Perrina, s drobným přispěním Ines Aliprandi. V navazující a o něco naléhavější Nuove galassie (Nové galaxie) má hlavní slovo Ines, ovšem okouzlující Angeliche prospettive (Andělské perspektivy) už je první příležitostí pro Roberta Tirantiho. A byť tam toho prostoru zas tolik nedostal, chopil se ho se ctí.
Sám Ciro Perrino si poprvé broukne – v duetu s Ines Aliprandi – až v sedm minut dlouhé (jedna ze dvou nejdelších věcí na desce) Ali passeggere (Křídla pro cestovatele), kterou vystřídá pohádkově krásná Boschi e lanterne (Lesy a lucerny). Bludičky, trpajzlíky, víly a kouzelníky si můžu představovat i u následující Druidi e musici  (Druidové a hudebníci), která je zároveň druhým a posledním příspěvkem Roberta Tirantiho. Po líbezné Sogni elisi (Elysejské sny) je tu první instrumentálka, sedm a půl minuty dlouhá Cascate di cristallo (Křišťálové vodopády). Další z neskutečně podmanivejch věcí s hřejivými dechy a táhlými tóny božského mellotronu. Vrchol alba? Možná, ale těch je tady hned několik…
Až doposud se to sunulo v pomalém a ještě pomalejším tempu a první výjimkou je teprve desátá, na poměry alba nečekaně skočná Maurice. I ona je komplet instrumentální a rozevlátá Echi (Ozvěny) vlastně taky, protože Ciro Perrino na jejím začátku odzpívá sotva pár slov. Poslední vokální skladbou je baladická Ombre cremisi (Karmínové stíny), což je duet Cira Perrina s Ines Aliprandi a celé album končí energickou, lehce klasicizující instrumentálkou Ametista ed opale (Ametyst a opál).
Je to krásná, podmanivá hudba určená ke snění a relaxaci, ale obávám se, že v dnešní uspěchané době to bude pro řadu posluchačů až příliš dlouhé. Nevím, kolik jich vydrží klidně sedět sedmdesát minut čistého času bez toho, že by hrábla po mobilu a nezačala sjíždět zprávy, e-maily, nebo (a)sociální sítě. Mě to sice nedělá problém, ale uznávám, že to není muzika na každý den a vyžaduje speciální náladu a příležitost.
Líbí se mi, že to pokaždé není jen Ciro Perrino a "někdo", ale že už od návratu na scénu v roce 2019 je sestava skupiny celkem stabilní. Ciro Perrino skládá, píše texty, obsluhuje klávesy všeho druhu a zpívá, na kytary hraje Mauro Vero, na flétny a ságo Marco Moro, basu drtí Francesco Bertone a za bicími sedí Enzo Cioffi. Celeste tedy nejsou jen projektem, ale regulérní kapelou a já doufám, že jim to spolu ještě pár let vydrží.
Cédéčko od Mellow Records je v klasické jewel case s transparentním trayem a dvanáctistránkovým bookletem. Obal se mi sice moc nelíbí, ale uvnitř jsou kredity, texty písniček a především, spousta pěknejch černobílejch fotek. Někde jsem zachytil zprávu, že je v plánu i vinyl (2LP s jinou obálkou), ale discogs, nebo bandcamp zatím nabízejí jenom CD. Žádnej strach, protože hraje božsky…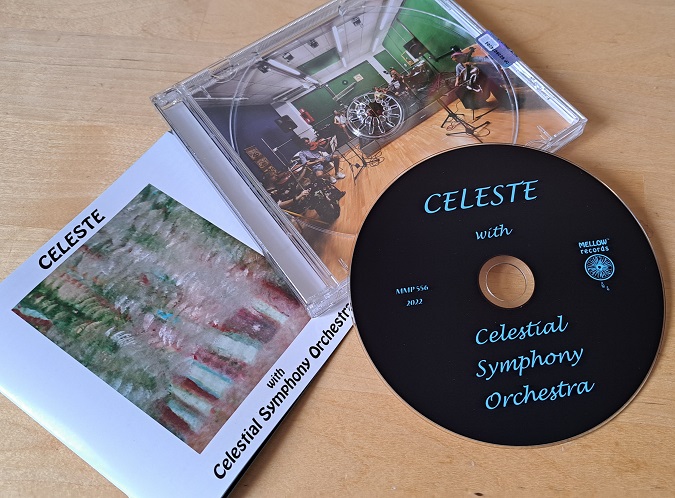 SKLADBY:
01. Blu genziana  (5:22)
02. Nuove galassie  (4:57)
03. Angeliche prospettive  (4:01)
04. Pausa di quiete  (3:52)
05. Ali passeggere  (6:51)
06. Boschi e lanterne  (5:29)
07. Druidi e musici  (4:47)
08. Sogni elisi  (5:46)
09. Cascate di cristallo  (7:26)
10. Maurice  (6:08)
11. Echi  (4:17)
12. Ombre cremisi  (5:35)
13. Ametista ed opale  (4:53)
CELESTE:
Ciro Perrino – Mellotron, Solina, Eminent, Hammond, Mini Moog, ARP 2600, Voce solista
Francesco Bertone – Basso elettrico
Enzo Cioffi – Batteria
Mauro Vero – Chitarre acustiche, Chitarra elettrica
Marco Moro – Flauto, Flauto in sol
CELESTIAL SYMPHONY ORCHESTRA:
Marco Canepa: Pianoforte acustico
Ines Aliprandi: Voce solista in "Blu genziana", "Nuove galassie", "Pausa di quiete", Ali passeggere", "Boschi e lanterne", "Sogni elisi", "Ombre cremisi"
Ciro Carlo Antonio Perrino: Voce solista in "Blu genziana"
Roberto Tiranti: Voce solista in "Angeliche prospettive" e "Druidi e musici"
Amanda Coggiola: Oboe e corno inglese
Vittorio De Franceschi: Clarinetto e clarinetto basso
Paola Sales: Fagotto
Luigi Cocco: Tromba in do
Andrea Paolocci: Corno in fa
Stefano Bianchi: Trombone
Ilaria Bruzzone: Violino
Daniele Guerci: Violino
Noemi Kamaras: Violino
Laura Sillitti: Violino
Alessandro Sacco: Viola
Roberta Tumminello: Viola
Arianna Menesini: Violoncello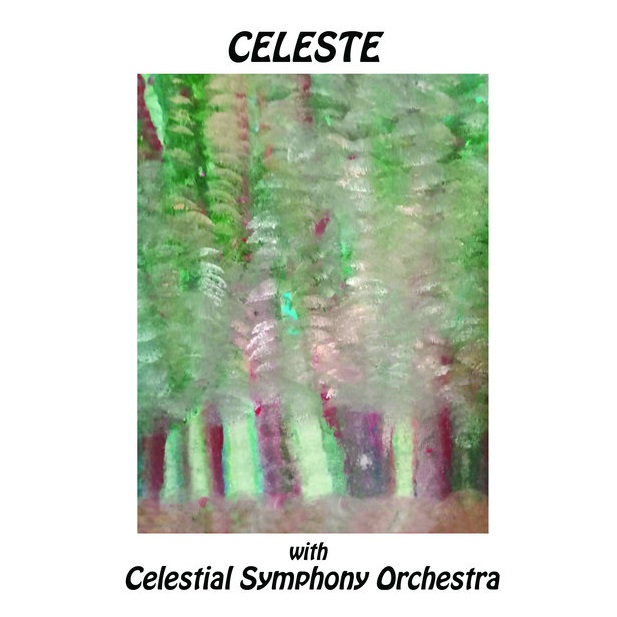 With Celestial Symphony Orchestra
Celeste
Prog Rock
Mellow Records
2022
CD
13
CD Mellow Records – MMP 556 /2022/