Pri niektorých dielach sú aj superlatívy málo, pretože svojim spôsobom je aj ich definícia vyčerpateľná a neobsiahne to, čo nám dané umelecké dielo reálne ponúka. Toto všetko určite platí o zabudnutom klenote menom Hannibal – darmo, že ho pozná len zopár zasvätených či vyvolených.
Ingramova perfektná sólová gitara uvádza tento mimoriadny kus. Džezrock z ríše snov predstavuje kapelu, pozostávajúcu z jedinečných hudobníkov, v tom najlepšom svetle. Okrem inštrumentálnej zdatnosti hlavných protagonistov a skvelej zohratosti skupiny, zaujme aj Boyceov spev. Jeho suverénny vokálny výkon ho posúva na méty najvyššie, k spevákom najospevovanejším. Bohužiaľ, je veľmi málo známy, podobne, ako Rab Munro (Hate), no takisto disponuje famóznym hlasom a predvádza spev, ktorý dokazuje jeho príslušnosť k speváckej extralige. Škoda, že sa neobjavil na viacerých nahrávkach. To isté platí aj o muzikantoch, ktorým pomenovanie "majstri svojich nástrojov", zaslúžene patrí.
Hannibal ponúka výdatnú a nevídanú, či skôr neslýchanú porciu džezrocku, no mihne sa tu aj psychedélia a svoje miesto patrí tiež bluesrocku. A v tomto prípade možno hovoriť aj o hard džezrocku.
Úvodné dva kusy: Look upon me a Winds of change vás odrovnajú a človek si je ihneď istý, že sa nachádza v elitnej spoločnosti. Prvotriedny výkon, bezchybné prevedenie, suverénna hra… Zo šiestich piesní sú dve inštrumentálky: Bend for a friend a Wet legs, ktoré zasa odmenia pozorného a vnímavého poslucháča. Veď to striedanie motívov a nálad sa ani nedá zapamätať. Sústredenosť a trpezlivosť tu prináša hodnotný hudobný zážitok. Treba však zdôrazniť, že aj celý album "chce čas" a je potrebné si ho vypočuť viackrát. Medzi spomenutými inštrumentálkami sa nachádza 1066, čo je hutné bluesrockové číslo s geniálnym riffom, fantastickým spevom, ale aj (prekvapivo – v kontraste s tou tvrdou hudbou) veľmi peknou melodickou časťou, kde hammondky hrajú prím. Predvedie sa tu bubeník a jeho nápadité sólo je hotový zážitok, no ani basák sa rozhodne zahanbiť nedá. Posledná, Winter, ponúka muzicírovanie na najvyššej úrovni a je to machrovačka všetkých zúčastnených s výborným spevom (v niektorých momentoch, či skôr momentíkoch, mi pripomína Franka Lauridsena z dánskych Midnight Sun) a skvelým gitarovým sólom, ktorá tak ukončuje túto (takmer trištvrte hodiny trvajúcu) oslavu hudby.
Ďalší málo známy klenot, ktorý prekonáva aj mnohé zvučnejšie mená tej doby (nehovoriac o desaťročiach nasledujúcich – tam to je bez konkurencie).
Verím, že toto dielo by mohlo zaujať aj tých, ktorí sa obvykle takýmto neznámym vykopávkam vyhýbajú a sú orientovaní na zvučnejšie a známejšie mená, ako i na tie, ktoré sú v odborných kruhoch (iných menšinových žánrov) vyslovované s úctou.
S istotou môžem tvrdiť, že nie je veľa nahrávok, ktoré by ma takto zaujali. Jeden z mojich top favoritov a dôkaz, že nielen "veľké mená" dokážu robiť prvotriednu muziku.
Moja srdcovka. Famózne!
1. Look Upon Me (6:13)
2. Winds Of Change (7:26)
3. Bend For A Friend (10:27)
4. 1066 (6:28)
5. Wet Legs (4:44)
6. Winter (8:06)
Alex Boyce – lead vocals
Adrian Ingram – lead guitar
Jack Griffith – bass
John Parkes – drums
Cliff Williams – tenor saxophone, clarinet
Bill Hunt – Hammond organ, French horn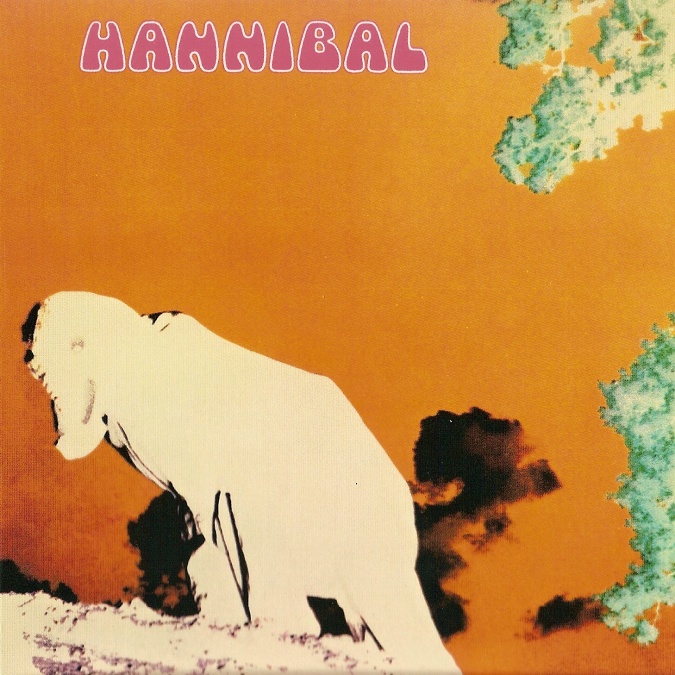 Hannibal
Hannibal
Prog/Jazz/Hard Rock
B & C Records
1970
LP
6