Na konci roku 1968 se rozešlo famózní trio Cream. Po dvou letech a třech studiových deskách se možnosti tria údajně vyčerpaly a všichni zúčastnění si řekli, že je třeba jít vlastní cestou. Určitě v tom svou roli hrála nabubřelá ega hudebníků, ponorková nemoc a také únava ze dvou společně prožitých hektických let. Začátkem roku 1969 fanoušky ještě potěšila deska Goodbye se třemi novými skladbami, ale to už každý z aktérů řešil otázku, kudy dál.
Kytarista Eric Clapton se dává dohromady se zpěvákem a hráčem na klávesy Stevem Winwoodem známým ze skupin Spencer Davis Group a Traffic a začnou připravovat nový hudební projekt. Na bicí přiberou i přes počáteční Claptonovy námitky Gingera Bakera, s basovou kytarou se připojí Rick Grech a skupina Blind Faith je na světě. Jenomže jak rychle vznikla, tak také skončila. Možná jí nepomohla přílišná očekávání a status supergroup, kterým ji okamžitě obdařili hudební novináři, tomu právě dvakrát nepřidal.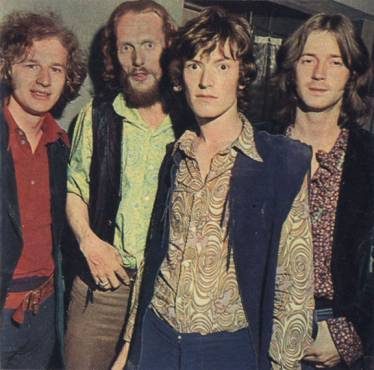 Každopádně po ní zůstala aspoň jedna studiová deska, která ukazuje, že tato sestava určitý potenciál měla, a je jen škoda, že jí nebylo dopřáno více času. Především spojení Clapton – Winwood bylo naladěno na podobnou vlnu a mohlo se vyvinout v něco dlouhodobějšího. Nu, nestalo se a my máme aspoň možnost si při poslechu této desky představovat, co by kdyby.
Polovina repertoáru zde obsaženého pochází z Winwoodova pera, po jednom kousku přispěli Clapton a Baker a píseň Well All Right je vypůjčena z pozůstalosti Buddy Hollyho. Úvodní Winwoodova skladba Had to Cry Today mohla být skvělým otvírákem. Nad úderným riffem se vznáší naříkavý Stevův hlas, Clapton do písně kreslí svou kytarou různé ozdoby a kudrlinky, jenomže jakmile začne jeho sólo, tak si říkám, že to už není ono. Eric jakoby se vznášel ve vlastním světě a mám dojem, že zbytek kapely jde tak trochu mimo něj. Ne hudebně, tam je všechno v pořádku, ale ta chemie známá z desek Cream tu bohužel není. Snad si spravím chuť další skladbou, melancholickou Can't Find My Way Home. A opravdu, to prolínání akustických kytar ve spojení s jemností Winwoodova hlasu činí z této písně aspoň pro mne jeden z vrcholů alba.
Následuje již zmiňovaná coververze, v níž má Winwood šanci se předvést jako hráč na klávesové nástroje, a už je tu druhý vrchol alba, Claptonova píseň Presence of The Lord. Dokonalé spojení Winwoodova hlasu, kláves a Claptonovy kytary činí z této písně posluchačskou lahůdku, k níž se rád znovu a znovu vracím. A to kytarové sólo, jež poklidnou náladu písně aspoň trošku brutálně přeruší, je prostě nádherné.
Předposlední skladba Sea of Joy začíná ostrým riffem, očekával bych pořádný nářez, ale píseň velmi rychle náladu změní a máme zde další baladu winwoodovského střihu. Místy zde zazní Bakerovo výrazné šamanské bubnování, ale poklidná atmosféra se v závěru vrací s nádherným houslovým motivem. Clapton se také drží spíše vzadu, jakoby si říkal, že by přílišné tlačení na pilu mohlo celkovému vyznění uškodit. Na závěr nás čeká nejdelší skladba na albu, Bakerova Do What You Like. Ta umožňuje se všem zúčastněným předvést v jednotlivých vstupech, které mnohdy odkazují až do tak odlehlých hudebních světů, jako je latino rock Santanovského typu. Možná už Ginger Baker pomalu přemýšlel nad svým budoucím projektem Ginger Baker's Air Force.
A víc toho bohužel skupina Blind Faith nezvládla. V září 1969 Clapton oznámil, že o skupinu ztratil zájem, a to byl konec. Cesty hudebníků se rozešly. Jak napsal Jiří Černý, na víc jejich slepá víra nestačila.
Skladby:
1. Had to Cry Today (Winwood)
2. Can't Find My Way Home (Winwood)
3. Well All Right (Petty, Holly, Allison, Mauldin)
4. Presence of The Lord (Clapton)
5. Sea of Joy (Winwood)
6. Do What You Like (Baker)
Sestava:
Steve Winwood: elektrické piano R.M.I., varhany Hammond, klavír, sólový zpěv
Eri Clapton: elektrická kytara, zpěv
Rick Grech: baskytara
Ginger Baker: bicí nástroje, percussion, zpěv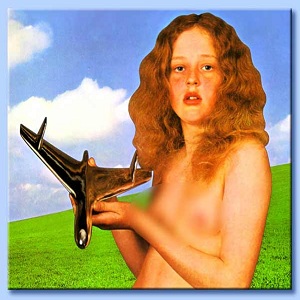 Blind Faith
Blind Faith
Blues rock
Polydor
1969
LP, CD
6