CD+DVD Black Widow Records – BWR DVD 083   /2005/
Jedinej DualDisc v mé sbírce a byť je to formát relativně nezvyklej, hraje bez problémů. Malá potíž je akorát v tom zvolit správnou stranu, protože jsou obě stříbrné a liší se pouze barevným proužkem kolem středového otvoru. Je sice fajn, že každý z nich obsahuje i drobně vyvedenej popisek DVD Video, nebo CD Audio, ale při vkládání do přístroje je to stejně vždycky trochu loterie. Kterou stranou navrch?
Audio načte dvě skladby o celkové délce 25:49, ovšem s DVD stopou je to trochu složitější. Než se kotouč v mechanice definitivně zastaví, ukáže displej přehrávače dvanáctou kapitolu a čas 50:17, ovšem spoustu ho sežerou úvodní a především závěrečné titulky. A to jsme teprve v polovině stopáže, jenomže zbylých 25 minut už lze považovat leda tak za nepříliš povedenej žert. Já tedy na zčernalé obrazovce, ze které čas od času probleskne silueta nějakýho bubáka nic zajímavého nevidím…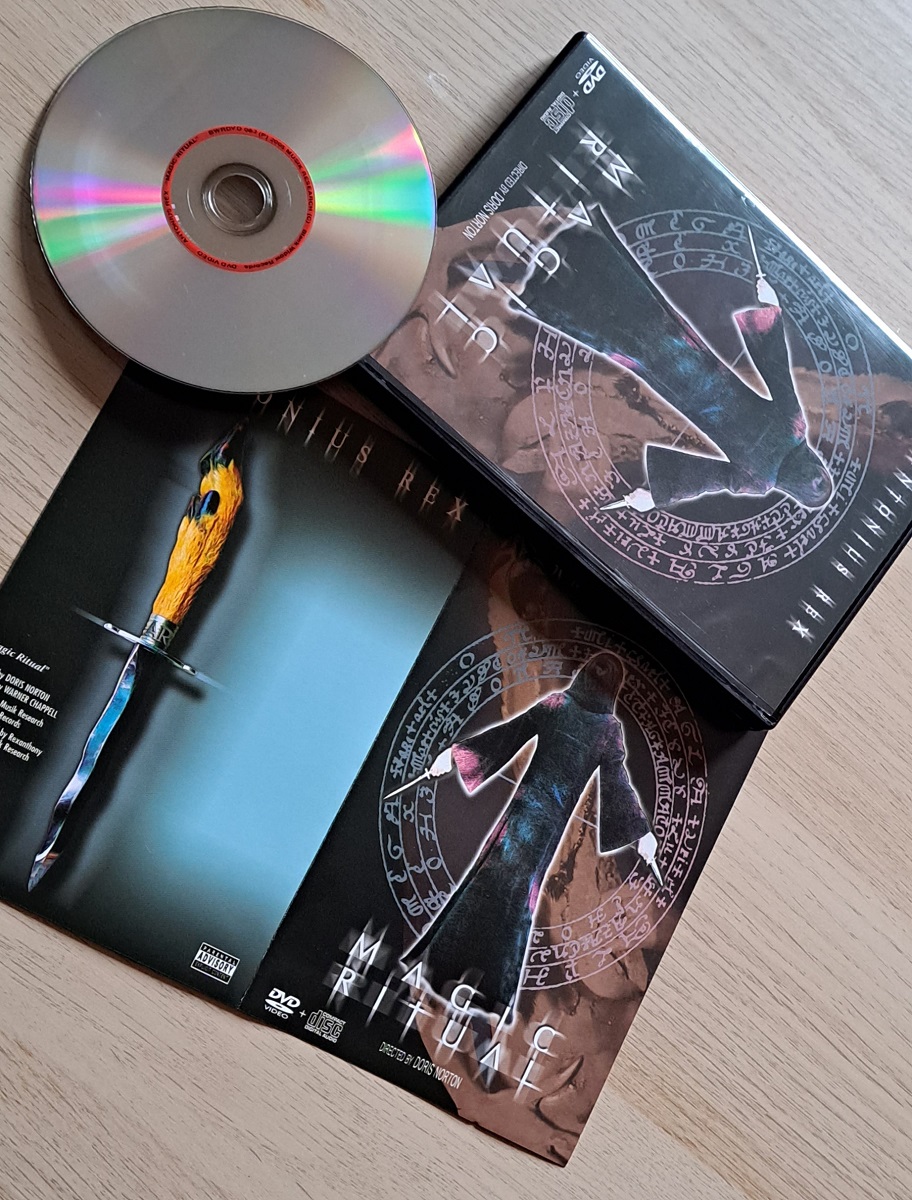 Antonius Rex to zabalili krátce po albu Praeternatural (1980), ale protože šlo o víceméně studiovej – notabene manželskej – projekt, bylo to každému jedno. V další kariéře pokračovala už jenom Doris Norton, která pod svým jménem natáčela desky s elektronickou hudbou, ale mám za to, že jí do toho Bartoccetti trochu fušoval. Spolu pak vychovávali syna (Rexanthony) a sem tam si zajeli do Rumunska, které se postupem času stávalo jejich druhým domovem. Ovšem to už se blížil konec devadesátých let a s probouzejícím se zájmem fanoušků o starej progresivní rock přišla na přetřes i možnost comebacku.
Ten správnej okamžik nastal v prosinci roku 2004, když se do světa rozletělo EP Magic Ritual. Postaral se o to label Black Widow Records, který ho vydal jako DualDisc, nebo na klasicky černém a oranžovém (150 kopií) vinylu. Na první straně desky se nacházel stejnojmennej štych a na druhé  "speciální verze" (Soundvision Special Edit) skladby Fairy Vision, kterou Bartoccetti složil v Rumunsku v roce 2001.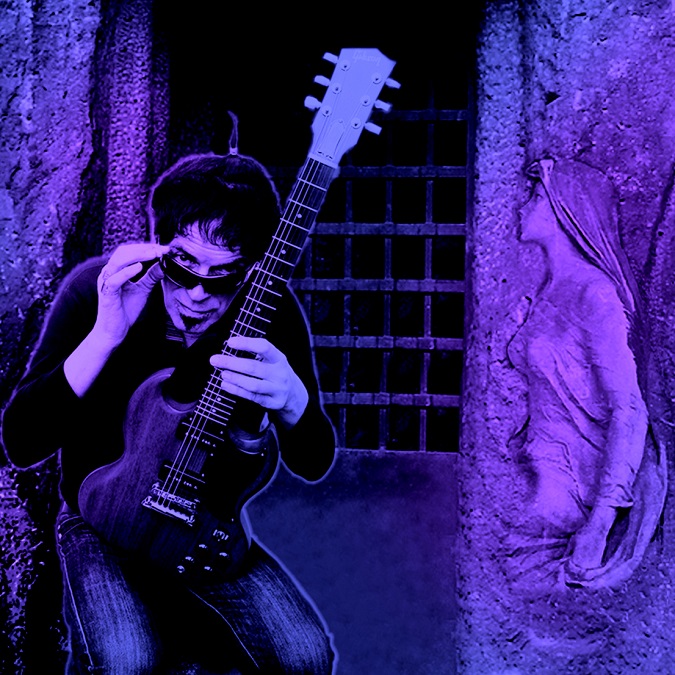 První, co mě při poslechu desky vždycky napadne je to, že Antonius Rex přitvrdili. Řádně přitvrdili. Stylově sice vycházej z alb Neque Semper Arcum Tendit Rex (údajně 1974) a Praeternatural (1980), ale přibylo metalového hřmění a industriálního chladu. Při správně zvolené hlasitosti se vám roztančej hrnky v policích a rozdrnčí okna v kvelbu, ale všeho do času. Když už toho začíná být na jednoho kapánek moc, přijde nečekanej zvrat a s ním i dlouhé, klávesové sólo se špetkou jazzu.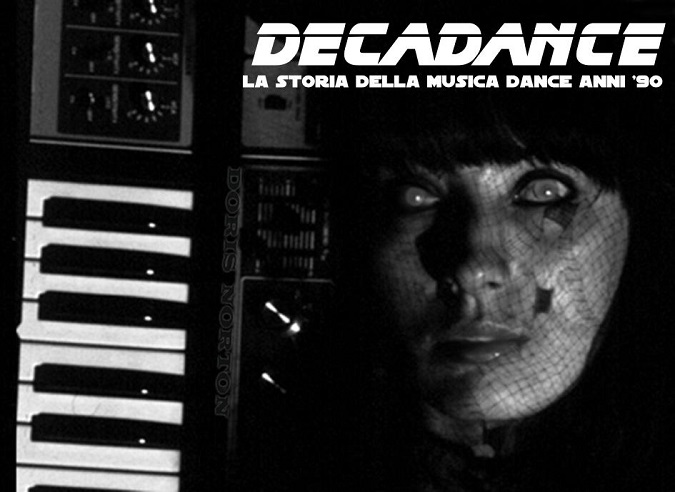 Vyhlášenou specialitkou Antonius Rex je sugestivní atmosféra, vytvářená pomocí repetitivních smyček a všelijakých, neklid vyvolávajících zvuků. Ať už industriálními ruchy, šepotem, sektářským modlením, dívčími výkřiky, nebo samplovanými sbory. Nepřipravený posluchač tak bude asi dost nesvůj, ale to už jsou prostě AR. Ostatně, sám Bartoccetti svůj styl pojmenoval jako metalovej gothic prog a líbit by se měl především fanouškům obskurních hororů, krvavých románů, rocku a metalu.
Já se s EP Magic Ritual plně stotožňuju, protože mě přivedlo i k "novodobé" tvorbě Antonius Rex a v té, necelých 22 minut dlouhé skladbě najdu úplně všechno – nervydrásající horor, ultrametály i progresivní rock. Vzpomínám si na jeden starší rozhovor s Bartoccettim věnovaný právě Magic Ritual  (teď ho pochopitelně nemůžu nikde najít), ve kterém se s hrdostí jemu vlastní hlásí k muzice, ovšem o videu mluví spíš vyhýbavě a ani se mu moc nedivím…
Ono je totiž poměrně kontroverzní a popsal bych ho jako mix amatérsky natočeného hororu (The Blair Witch Project) a soft porna. Záměrně šokující, blikající obrázky s nervydrásajícími zvukovými efekty by mohly nejednomu způsobit těžký spaní a polonahé modelky v rolích krví zbrocených upírek jsou tím nejmenším. Záhadné rituální obřady na vybledlých záběrech z konce sedmdesátých let střídají dotáčky ze (skoro) současnosti a objevuje se na nich řada podivnejch postav. Je to opravdu zvláštní, svým způsobem sugestivní podívaná, ale nechtěl bych to dál rozvádět a pokud vás film zajímá, najdete ho celej – nebo sestříhanej do videoklipu – na YouTube. To, že je k mání na cenzurované platformě mě docela překvapuje, ale asi není závadnej tak, jak by se mohlo zdát.
Já si cením především starejch sekvencí, natočených někdy na konci sedmdesátých let. Antonius Rex nekoncertovali a kromě několika fotek na google (a v bookletech CD) je to jedna z mála možností vůbec je vidět. Záběry mladého Bartoccettiho s kytarou, nebo Doris Norton shrbené nad Minimoogem jsou k nezaplacení a několikrát se tam mihne i tehdejší bubeník Jean Luc Jabouille (hrál na albu Ralefun z roku 1979). Další postavy už se mi nepodařilo identifikovat a titulkům moc nevěřím. Je na nich i někdejší Bartoccettiho varhaník Charles Tiring, ovšem ten už by měl být tou dobou dávno po smrti…
Zkrátka a dobře, Antonius Rex byli zpět a potvrdili to následujícím, plnohodnotným albem Switch On Dark z roku 2006. Ovšem o něm až někdy jindy.
SKLADBY:
Side A – DVD Video
1. Magic Ritual
Side B – CD Audio
1. Magic Ritual  21:57
2. Magic Ritual (edit)  3:53
SESTAVA:
Antonio Bartoccetti – Gibson Guitars (SG 850422, SG 956700, Les Paul 961777)
Doris Norton – Yamaha DX7 Centennial (NY01009), Sequential Prophet 600 (4338), Moog Minimoog & Prodigy
Guest:
Jean Luc Jabouille (drum)
Rexanthony (progressive-piano insert, 2004)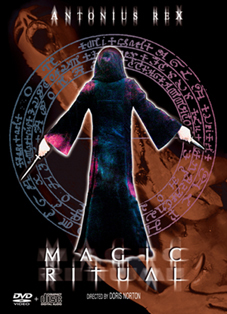 Magic Ritual
Antonius Rex
Metal Gothic Prog
Black Widow Records
2004
DVD + CD
1 + 2
CD+DVD Black Widow Records – BWR DVD 083 /2005/