CD Sony BMG Music Entertainment / Ricordi – 82876760372    /2005/
Banco del Mutuo Soccorso jsou jedním ze tří základních pilířů italského progresivního rocku a můžou se pochlubit dlouhou kariérou a diskografií, čítající nějakých 22 studiových alb. Jejich dnes už klasický, eponymní debut z roku 1972 se zapsal do historie a přinesl první obrovský hit – R.I.P. (Requiescant in pace). Tahle skladba nemůže chybět na žádném výběru, nebo kompilaci a stala se koncertní tutovkou…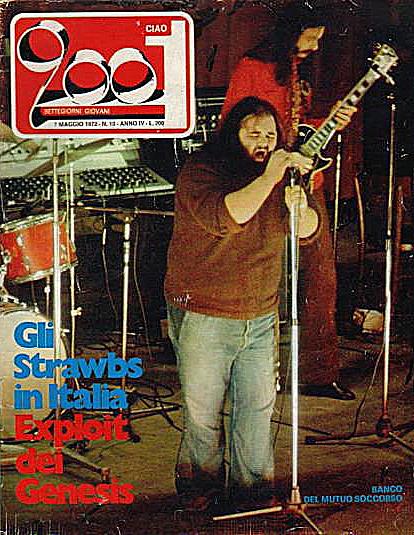 Album má lehce přes 41 minut a obsahuje šest kompozic. In volo je jen takovou trochu tajuplnou předehrou, po níž následuje výše uvedená R.I.P.. Přímočará, energická a přitom neodolatelně melodická pecka s charismatickým a takřka operním tenorem Francesca Di Giacoma. Passagio je jen minutku trvající barokní vsuvkou před další koncertní stálicí – košatou a téměř instrumentální šlehou Metamorfosi. Motivy střídaj se tu jak figurky na orloji a vokální finále je krátké, ale o to působivější. Vrcholem alba je ambiciózní a bezmála devatenáct minut dlouhá Il giardino del mago, rozdělená do čtyř plynule na sebe navazujících kapitol. Bývá to s takhle dlouhými skladbami kříž a ne vždy se podaří udržet posluchačovu pozornost, jenže v tomhle případě to neplatí. Je to pečlivě vystavěná mnohovrstevnatá kompozice, završená orgasmickou instrumentální masáží. Poslední věcí je Traccia –  krátká, od podlahy vysypaná a lidovou hudbou inspirovaná skladba, s překrývajícími se vokály beze slov.
Tohle album má prakticky vše, co od muziky podobného kalibru očekávám. Výborné melodie, charismatický zpěv, art rockovou vznešenost i jistou komplikovanost spojenou s instrumentálním mistrovstvím. A to vše zabalené do posluchačsky přívětivého a snadno přístupného kabátku. Není dokonalé a přirovnal bych ho k ještě ne zcela vybroušenému diamantu, ale energie má na rozdávání…
Reedice od Sony je v pohodě. Hraje celkem dobře a plastová krabka obsahuje čtyřstránkovej booklet s texty písní a sestavou. Sice žádnej luxus, ale jsem spokojenej. Ovšem 2 CD digibook vydaný ke čtyřicátému výročí by se mi líbil.
SKLADBY:
01. In volo – 2:12
02. R.I.P. (Requiescant in pace) – 6:32
03. Passaggio – 1:12
04. Metamorfosi – 10:52
05. Il giardino del mago – 18:24
…passo dopo passo
…chi ride e chi geme…
…coi capelli sciolti al vento…
Compenetrazione
06. Traccia – 2:05
SESTAVA:
Francesco Di Giacomo – voce
Vittorio Nocenzi – organo Hammond, clarino, voce
Gianni Nocenzi – pianoforte, clarinetto piccolo mib, voce
Marcello Todaro – chitarra elettrica, chitarra acustica, voce
Renato D'Angelo – basso
Pierluigi Calderoni – batteria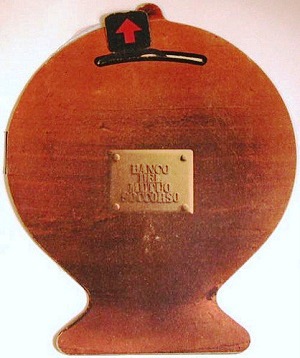 Banco del Mutuo Soccorso
Banco del Mutuo Soccorso
progressive rock
Ricordi
1972
LP
6
CD - Sony, 2005