Ajty dostane balík od strateného deda. Možno sa to nezdá, no jeho obsah napokon Ajtymu pomôže preklenúť ťažké životné obdobie.
Ajty nabral odvahu a konečne sa ohradil:
"Taký tón si vyprosím!"
Zapôsobilo to ako rozbuška. Nadriadený mu sprosto vynadal a pri odchode ostentatívne tresol dverami.  Po tomto incidente si Ajty povedal, že stačilo. Firma mu síce ponúkla väčšie prachy, no podplatiť sa nedal. V hlave si už dlhšie nosil plán.
Keď sa roznieslo, že dal výpoveď, viacerí boli prekvapení. Sám najvyšší na správu o jeho odchode reagoval poetickými slovami: "Každý si je strojcom svojho osudu."
Ajty si dobre zrátal, že vzhľadom k svojmu platu, môže poberať slušnú podporu. Stačilo, aby na úrade predstieral, že si hľadá prácu. Flákať sa ale nemienil. Rozhodol sa, že bude poctivo pracovať na svojom vysnívanom projekte, hre pre mobilné telefóny, zarobí veľké peniaze a navždy dá zbohom otročine v korporácii.
Dva mesiace odkedy začal, budil sa okolo obeda. Dobrú pol hodinu mu trvalo, kým vyliezol z postele a dal sa do poriadku. Ďalšiu hodinu mu zabrali raňajky, pozeranie webu a…
"Už sú dve? Mal by som začať," povedal ako už zvyčajne a otvoril počítač.
Po šiestich mesiacoch bol v úzkych. Mohol za to jeho dvanásťročný sused, na ktorom sa rozhodol otestovať demo verziu. Chalan presne zapadal do cieľovej skupiny, rýchlo pochopil, o čo ide, behom chvíľky rozsekal všetky príšery a vrátil Ajtymu telefón so slovami:
"To je všetko?"
Ajty dumal ako dosiahnuť, aby hráč nestál chrbtom k stene a len čakal, až k nemu príšery prídu samé, ale nevedel na to prísť, tak sa radšej opil.
"Úplne ma zrušil. No chápeš to?!" sťažoval sa kamošovi pri pive. "A ešte mi aj končí podpora."
Vtedy prišiel ten balík. Kuriér mu ho podával so slovami:
"Opatrne, je dosť ťažký."
Ajty pozrel na meno odosielateľa a prevrátil očami.
"Zase dedo," povedal otrávene a teperil sa s balíkom do vchodu.
Ajtyho dedo sa pred dvoma rokmi rozhodol, že začne objavovať svet. Rodina brala jeho nápad s rezervou, no dedo všetkých prekvapil, keď sa jedného dňa zbalil a potajomky odletel do Paríža. Telefón si prezieravo zabudol doma. Odvtedy ho nevideli, posielal za seba len pohľadnice a prepotrebné suveníry.
Ajty otvoril balík a našiel v ňom plno starých vinylových platní. Vôbec tie tituly nepoznal, ani necítil potrebu zisťovať, čo sú zač. Škatuľu zavrel a odsunul do rohu.
"Čo to máš?" spýtala sa mama počas návštevy Ajtyho bytu. Servírovala nedeľný obed a pozerala pri tom na škatuľu.
"Ále," posťažoval si Ajty, "dedo zase poslal balík."
"Áno, a čo je to tentokrát?"
"Vinylové platne. Darujem ti ich. Chceš?"
"Len si ich nechaj. Keby dedo chcel, pošle niečo aj mne. Vieš, že sme si k sebe nikdy nenašli cestu. Pre tvojho otca si predstavoval lepšiu nevestu."
Ajty prevrátil očami.
"Kam to mám stále dávať? Ani nemám gramofón. A muziku počúvam z netu."
"Tak ich predaj. Peniažky sa ti zídu."
Vinylové platne prišli zase do módy, ľudia boli ochotní utrácať za tie asfaltové placky slušné peniaze. Ajty z netu zistil, že zopár cenných kusov sa nachádzalo aj v dedovej zbierke.
Vypísal inzerát.
Začali sa ozývať prví kupci. Prišli k Ajtymu domov, hrabali sa medzi platňami a zobrali jednu, či dve. Jeden chlapík pricestoval až zo Sniny a kúpil rovno desať.
Práve zinkasoval peniaze za poslednú platňu, keď mu zazvonil telefón. Na displeji sa ukázalo cudzie číslo.
"Pred troma týždňami sme vám poslali balík," povedal hlas v telefóne. Volal až odkiaľsi z Austrálie. "Chcem sa opýtať, či k vám dorazil?"
Ajty bol trochu zmätený.
"Áno, dorazil. Myslel som si, že mi ho posiela dedo."
"To je pravda, no technicky sme ho odoslali my, na žiadosť pána Jonáša."
"Aha, rozumiem."
"Ale vrátil sa nám sprievodný list."
"O tom nič neviem. Bol dôležitý?"
"Áno, bez neho nemôžete vedieť, čo bolo obsahom balíka."
"Ehm, platne?"
"Jedna z nich bola výnimočná."
"A to?"
"Bude lepšie, ak vám predstavím našu spoločnosť."
Hlas sa prepol do oficiálneho módu a pokračoval:
"Zaoberáme sa výrobou vinylových platní a ponúkame aj možnosť vytvoriť nosič zo spopolnených ostatkov."
"Moment," spozornel Ajty. "Chcete povedať, že môj dedo je mŕtvy?"
"Mrzí ma, že vám to oznamujem za takýchto okolností. Dovoľte mi prejaviť úprimnú sústrasť."
"Však je to len vtip?"
"Obávam sa, že nie je."
Ajty nasucho prehltol.
"Poviete mi, ktorá platňa to bola?"
"Chvíľočku."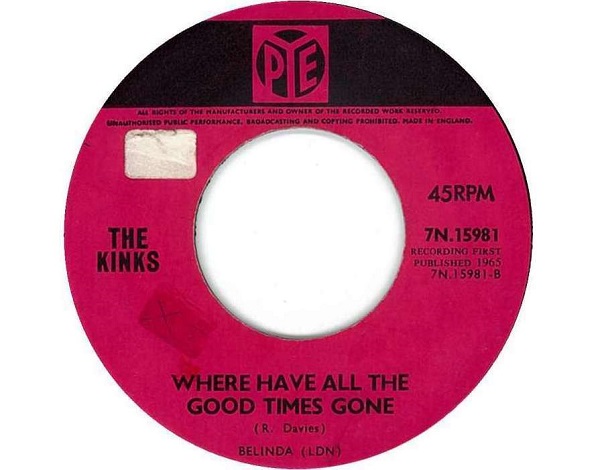 Chlapík na druhom konci sa odmlčal. Bolo počuť, ako ťuká do klávesnice. Za krátko sa ozval znova.
"Okrem osobného odkazu pána Jonáša tam boli aj najväčšie hity The Kinks."
"Aký odkaz?"
"Pán Jonáš si želal, aby sme do platne vylisovali nahrávku, ktorú zhotovil tesne pred tým než odišiel. Platňu sme mali spolu so zvyškom jeho zbierky doručiť na vašu adresu."
Ajty mlčal.
"Keď sme si teraz všetko vyjasnili, máte stále záujem o dodanie sprievodného listu?"
"Nie, to je v poriadku."
"Ak by ste sa chceli dozvedieť viac, navštívte našu stránku…"
Ajty zrušil hovor, prišlo mu zle.
Keďže netušil, ktorý zákazník odišiel s tou konkrétnou platňou, musel volať všetkým.
"Dobrý deň, nedávno ste odo mňa kupovali platne. Boli medzi nimi najväčšie hity The Kinks? Nie? Tak ďakujem."
Podobný telefonát absolvoval zo štyridsaťkrát. Mnohí sa mu poďakovali, boli s platňami spokojní, a keby mal ďalšie, nech sa im ozve.
Jedine chlapíka zo Sniny nevedel kontaktovať. Volal mu, nechával správy, ale bez odozvy. Napokon sa ukázalo, že nájsť adresu podľa telefónneho čísla bolo jednoduchšie, ako sa dopraviť na druhý koniec republiky. Po siedmych hodinách strávených striedavo vo vlaku a autobuse, dorazil konečne do cieľa. V mrákotách objavil rodinný dom so zelenou bránou, bolo odomknuté. Zvonček pri dverách nefungoval a na klopanie nikto nepočul. Skúsil kľučku, dvere povolili. Ako ich otváral, von sa začala valiť hlasitá hudba."Haló!"
Nič.

Vošiel dnu a nasledoval hudbu, ktorá ho zaviedla do miestnosti plnej vinylových platní, uložených vo vysokých policiach siahajúcich až po strop. Zacítil ich prenikavú historickú vôňu. V strede miestnosti bol drevený stôl a za ním zberateľ oblečený vo svetri a s okuliarmi na očiach. K Ajtymu sedel chrbtom. Pred sebou mal hi-fi aparatúru. Vychádzalo z nej čosi, čo Ajty nedokázal pomenovať.
"Dobrý deň."
Zberateľ sa vôbec nerozpakoval nad tým, že má v dome cudzieho človeka. Venoval Ajtymu krátky pohľad a zase sa započúval do hudby.   
"Prepáčte. Bolo otvorené," pokračoval Ajty, ale zberateľ ho prerušil zodvihnutým ukazovákom ľavej ruky. V pravej držal pero s hrotom tesne nad zošitom. Ajty ho mlčky pozoroval a snažil sa pochopiť, čo robí. Po istej chvíli si uvedomil, že vždy, keď platňa zapraskala alebo pukla, zberateľ si čosi poznačil.  
Hudba utíchla, prenoska došla k stredovému krúžku a  automaticky sa zodvihla. Tanier, na ktorom platňa ležala, urobil ešte tri otáčky a prestal sa krútiť. Zberateľ odložil pero, prešiel ku gramofónu a vrátil ramienko do pôvodnej polohy. Opatrne chytil platňu za okraj a zodvihol ju, chvíľu ju skúmal pohľadom.
"Môžete prísť bližšie, prosím?"
Ajty spozornel, prešiel miestnosť a postavil sa tesne vedľa zberateľa. Cítil, že vonia rovnako, ako tie staré platne.
"Vidíte tam nejaké škrabance?"
Ajty sa zadíval na lesklý asfaltový povrch.
"Vidím miniatúrne drážky."
"To je jasné. Ale okrem toho?"
"Len také, akoby…," nevedel nájsť presné slovo.
"Vlásočnice?" doplnil ho zberateľ.
"Áno."
"To som si myslel."
Zberateľ odložil platňu do ochranného obalu a vrátil sa za stôl. Do zošita si zapísal:
"Takže. Strana Bé má jemné vlásočnice."
Spokojný pozrel na Ajtyho a konečne sa mu začal venovať.
"Ako vám pomôžem?"
"Nerád ruším, ale volal som. Posielal som aj správy."
"Ahá, to ste vy. Ospravedlňujem sa. Prišla mi zásielka a potreboval som urobiť záznam."
"Takto kontrolujete každú platňu?"
"Samozrejme."
Ajty prebehol očami po naprataných regáloch, mohlo tam byť niekoľko tisíc kusov.
"Máte rád džez? Niečo vám pustím."
Zberateľ znova vstal a šiel k debničke s platňami, ktorá stála bokom od ostatných. Rýchlymi prstami po nich prebehol a jednu vytiahol.
"Džez je skvelá vec. Môže pôsobiť chaoticky, no musíte si zvyknúť počúvať aj tie tóny, ktoré tam nie sú."
Zberateľ položil platňu na tanier. Utrel ju od prachu a nasmeroval prenosku na začiatok. Akonáhle sa ihla dotkla povrchu, v reproduktoroch to zapraskalo. Ozval sa saxofón, pridali bicie a napokon aj trúbka a klavír. Zberateľ bol vo svojom živle, pozrel na Ajtyho a významne pokýval hlavou.
"Nechcem byť nezdvorilý," ozval sa Ajty, "ale ukážete mi tú platňu, o ktorej som vám písal?"
"Och, áno," precitol zberateľ a začal sa obzerať. "Hneď to bude, len… Kde som ju…"
Snoril po škatuliach, behal z jedného miesta na druhé, premýšľal. Popritom počúval džez.
"Zvláštne," povedal nespokojne, keď už vyčerpal všetky možnosti. "Ale asi ju nemám."
"Predal ste ju?"
"Nie, to by som si pamätal. Jedine. No jasné!" rozjasnila sa mu tvár. Vypadalo to nádejne.
"Musela si ju omylom vziať jedna známa. Viete, ona je umelkyňa a…"
Zberateľ sa zrazu odmlčal. Tvár sa mu naplnila hrôzou. Ajty pochopil, že je zle.
"Kde tú umelkyňu nájdem?"
"Bude lepšie, keď vás tam zaveziem."
Chvíľu nato sedeli v starej Lade a rezali zákruty. Ajty sa chcel pripútať, no v aute chýbali pásy. Cesta našťastie trvala krátko, a to aj vďaka tomu, že šofér ignoroval dopravné predpisy.
Umelkyňa bývala za mestom vo vysokom dome na kopci. Zastihli ju v momente, kedy päťkilovým kladivom rozbila vinylovú platňu na márne kúsky. Ajtymu stiahlo žalúdok a ani zberateľovi nebolo všetko jedno. Všade po zemi sa váľali zvyšky polámaných platní.
"Čau Jozef!" privítala ich umelkyňa s úsmevom a zložila si z tváre ochranné okuliare.
"Prišli ste sa pozrieť na moje dielo? Pôjde to do Hongkongu, až s tým skončím," povedala hrdo.
Na stene viselo veľké plátno. Bola na ňom koláž z vinylových črepín.
"Lydka," začal zberateľ opatrne. "Tie platne, čo som ti minule dal, už si ich použila?"
"Ale vôbec. K tým som sa ani nedostala."
"Jednu z nich súrne hľadám," povedal Ajty. "Boli na nej hity The Kinks."
Umelkyňa ukázala na pracovný stôl. Stála na ňom kôpka platní naskladaných do komína.
"Bude niekde tam, asi."
Dedo bol celkom naspodku. Keď ho Ajty konečne držal v ruke, pocítil úľavu, zároveň sa v ňom prebudila obrovská zvedavosť.
"Potrebujem si ju niekde prehrať."
"Môžete aj u mňa," navrhla umelkyňa.
Staručký zaprášený gramofón sa nachádzal pod hŕbou kníh a papierov. Mal už prasknutý kryt, pri otváraní zavŕzgal. Ajty podal umelkyni platňu, moc sa s ňou nemaznala. Zberateľa striaslo, keď videl, ako nešetrne ju zdrapila a položila na tanier. Ramienko začalo klesať, ihla sa blížila k prvej drážke. V malých reproduktoroch začalo praskať.
A zrazu:
"Ahoj…," po prvom dedovom slove sa ozval mocný pukanec a pohltil Ajtyho meno. "Tak už je jasné, že na sviatky doma nebudem," pokračoval hlas. "Keď mne sa ti to cestovanie tak zapáčilo. Videl som veci, krásne veci. Škoda, že to trvalo len krátko. A teraz k tej mojej nehode. Dám ti dobrú radu. Ak niekedy zavítaš do Austrálie, dávaj si dobrý pozor na hady. Do dvadsaťštyri hodín môže byť po tebe. Ešteže som stihol nahrať tento odkaz a poslať ho po mojom kamarátovi do tej výrobni platní. No povedz, nie je to skvelý nápad?!"
Ajty sa musel zasmiať.
"Urob pre mňa jednu vec. Ničoho sa neboj. Všetko bude v poriadku. A ešte niečo. Pozdravuj mamu. Pôjdem už. Čaká ma ďalšia cesta. Vraj by ju mal každý človek absolvovať aspoň raz za život. Tak sa maj."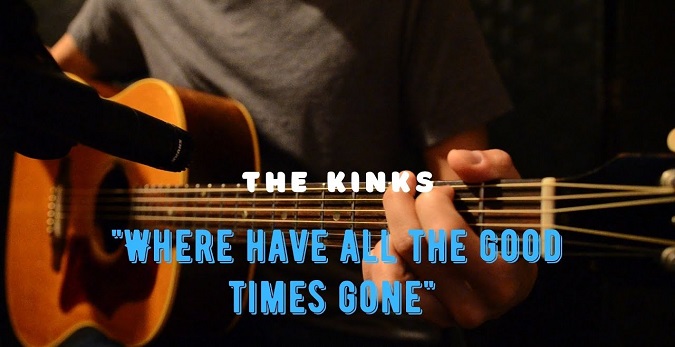 Chvíľu po tom, čo sa dedov hlas odmlčal, začali hrať najväčšie hity The Kinks. Ako prvá zaznela Where Have All The Good Times Gone.
"Mohol som vám ten odkaz prečítať. Mám ho poznačený v zošite," povedal zberateľ. "Myslel som si, že je to len žart."
"Áno," pousmial sa Ajty. "Dedo robil podobné žarty celý život."
Postavil sa pred plátno a pozeral na dielo, ktoré čakalo na dokončenie.
"Hovoríte, že pôjde do Hongkongu?"
"Áno, a to je len začiatok," odpovedala umelkyňa.
Dielo skutočne obchádzalo galérie po celom svete a Ajty bol vďaka sociálnym sieťam pri tom. Každá nová fotka ho rozosmiala, vo chvíľach strávených nad svojou hrou, mu to vždy padlo vhod. S novým pohľadom na vec už chápal, prečo jeho dvanásťročný sused len stál pri stene a mastil príšery mečom. Ajty si uvedomil, že všetko, čo v živote za niečo stojí, v sebe ukrýva príbeh. Keď ho konečne objavil, svet, ktorý stvoril, akoby sa zázrakom pohol.
KONIEC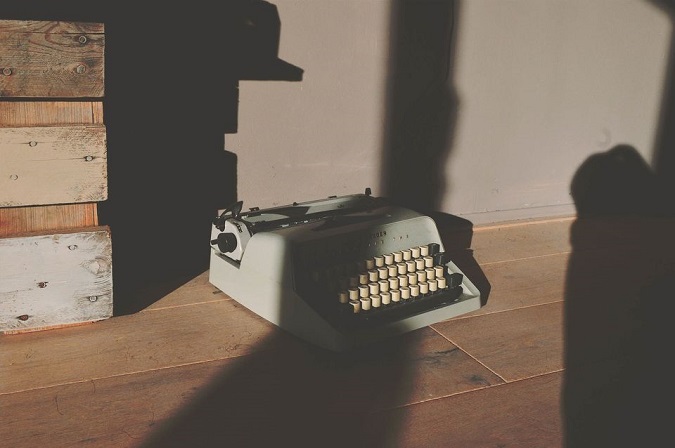 Pôvodne zverejnené 9. decembra 2019 na stránke SKRIBLER.