Pred pár dňami som tu predstavil knihu The Progressive Underground Volume 1 od Keva Rowlanda. K dispozícii je už jej druhé pokračovanie, ktoré mi došlo v elektronickej podobe. Na úvod mi však opäť dovoľte pripomenúť a predstaviť autora. 
Kto je vlastne Kev Rowland?

"Od roku 1990 do roku 2006 som vo Veľkej Británii viedol fanzin Feedback, písal som o kapelách, ktoré sa nikdy nevenovali mainstreamu, z ktorých mnohé boli v progresívnom undergrounde. Vytvoril som si úzke vzťahy najmä s mnohými britskými skupinami ako Freewill, Credo, Galahad… Preskúmal som doslova tisíce kaziet a CD skupín z celého sveta. Počas tohto obdobia som tiež prispieval do francúzskemu progzinu Acid Dragon, do známeho Rock 'n' Reel, ako aj pre webovú stránku Ghostland. V roku 2006 som sa presťahoval na Nový Zéland a vydávanie Feedback_u pozastavil. (Ten sa potom premenoval na Amplified, odkiaľ som na svoju žiadosť odišiel.) Produkoval som vyše 80 vydaní s viac ako 11 tisíc tlačenými stranami.
Na Novom Zélande som prestal písať a recenzovať, ale postupne som sa vrátil na scénu a začal prispievať na mnohé stránky i do časopisov. Vložil som sa do toho s rovnakým zápalom, ako pred 20 rokmi. V roku 2014 som to však zastavil a začal pracovať na knihe, ktorá obsahuje všetky moje progresívne recenzie pre Feedback. Dokončil som ju na konci roku 2016…
Píšem o rôznych hudobných štýloch, od akustiky a jazzu cez všetky typy rocku (progresívny, melodický, hard), až po najextrémnejší metal a avantgardu. Všetky moje recenzie sa objavujú v tlačenej verzii britského fanzinu Amplified (stále aktívny aj po 30 rokoch), tiež ich odosielam do týždenného elektronického časopisu Gonzo, poľského www.mlwz.pl (kde Artur uverejňuje každý deň niekoľko mojich recenzií v sekcii anglického jazyka), ďalej sú to stránky PowerofProg.com, HouseofProg.com,  Progressor.net a ďalšie. Taktiež prispievam na www.Background.com, do francúzskeho progzinu Acid Dragon. Ak je skupina uvedená v príslušnom zozname, recenzia sa objaví aj na ProgArchives, všetky metalové na Metalmusicarchives a jazzové na Jazzmusicarchives. Uf!
Snažím sa objaviť a propagovať "nové" kapely, ktoré si to zaslúžia. V roku 2019 ma oslovil zástupca stránky Rockovica.com a ja som súhlasil s publikovaním mojich článkov v slovenskom jazyku." 
– THE PROGRESSIVE UNDERGROUND VOLUME 2  –

Kev Rowland v druhej časti svojej knihy predstavuje recenzie pre časopis Feedback, teraz premenovaný na Amplified, ktorý dlhý čas aj viedol. Ak chceme pochopiť, o čo Kevovi išlo, musíme si uvedomiť, že jeho písanie o hudbe začalo v rokoch, kedy o internete a nejakom super rýchlom  šírení článkov nemohlo byť ani reči. O progresívnu hudbu sa veľké tlačené média takmer vôbec nezaujímali, tým pádom ju vytlačili do undergroundu. Našťastie, bolo tu zopár "bláznov", ktorí sa s tým nezmierili a šírili progresívny rock medzi fanúšikov hudby. Bol medzi nimi aj autor tejto knihy, pokrývajúci široký hudobný záber, ktorý sa vypracoval na jedného z najznámejších a najpopulárnejších recenzentov. Až tak nám zrejme dôjde, čo tento človek pre hudbu, jej poslucháčov a hlavne samotných hudobníkov urobil, čo pre nich znamenal a stále znamená.
Ako naznačuje samotný názov, ide o druhý zväzok, tretí bude nasledovať ešte tento rok. Sú tu recenzie z rokov 1991-2006. Kým Volume 1 obsahoval interpretov pod písmenami A-H, dvojka predstaví hudobníkov pod I-S. Pre mňa množstvo neznámych, ale aj známych umelcov. 340 strán o hudbe, zväčša kratších, ale výstižných recenzií. Štartuje ich britský projekt Icon (2005), za ktorým boli ostreľaní muzikanti John Wetton a Geoffrey Downes. Na záver je tu americká progresívna grupa Syzygy a jej dielo The Allegory Of Light (2003). Keďže predtým pôsobila pod názvami Abraxas a Witsend, z tohto dôvodu je tu aj recenzia na album Cosmos And Chaos (1993), ktorý vydala pod hlavičkou Witsend.
Pre detailistov, Volume 2 ponúka tieto heslá:
Icon, Igzit-Nine, Ilúvatar, Iluzjon, Imagin'Aria, Incandescent Sky, Ines Project, The Inhabitants of Yip, Inkább Holnap, Interpose +, Into Eternity, Iona, IQ, The Ire, Iron Clowns, Ivanhoe, Ivory Tower, Daniel J, Jadis, Jaén Kief, Janison Edge, The Jelly Jam, Jeremy, Jeremy + Progressor, Guillermo Cazenave, Guill & Jem, Jeronimo Road, Steve Joliffe, Jones, Evans & Turner, Nigel Mazlyn Jones, Jump , Kada, Marius Kahan, Kaipa, Kalo, Kambium, Kamelot, Kampec Delores, Kansas, Kara, Karcius, Karda Estra, Karfagen, Kava Kava, KBB, Kenziner, King Bathmat, King's X, Kino, Kitaro, Knitting By Twilight, Nelko Kolarov, Kooch, Kopecky, Alexander Kostarev Group, Krel, Sonja Kristina, K², James Labrie, Landberk, Landmarq, Lands End, Lana Lane, Lanfear, Lanvall, Last Tribe, Last Turion, Last Warning, Legend, Leger De Main, Lemur Voice, The Lens, Lest, Light, The Light, Lightspeed, Like Wendy, Par Lindh Project, Liquid Scarlet, Little Atlas, Little Tragedies, Lives and Times, Kerry Livgren, Lizard, Huw Lloyd Langton, Llyn Y Morynion, Loermel, Bertrand Loreau, Lorien, Lost World, Lucas, White & Edsey, Lunar Chateau, LU7, Bjørn Lynne , Madrigal, Maestoso, Magellan, Magenta, Magic Moments At Twilight Time, Magic Pie, Magnesis, Magnitude 9, Nick Magnus, Magus, Martin Maheux, Malombra, Mangala Vallis, Manitou, Geoff Mann, Manning, Man On Fire, Marillion, Mk II, Masque, Mastermind, Matter of Taste, McGill, Manring, Stevens, Medicine Man, Melbourne, Men of Lake, Mentaur, Merchants Vice, Mercy Train, Mermaid Kiss, Metagaia, Metamorphosis, Mico, Millenium, Mindflowers, Ming Fighters, Minimum Vital, Minoke?, Miosótis, Mirage, Mr. Gil, Mr. So & So, Mist Season, Mizukagami, Molca, Francis Monkman, Montefeltro, Moon Safari, Moria Falls, Neal Morse, Tim Morse, Morsof, Moscow Riley, Mostly Autumn, Musical Witchcraft, Music Station, My Empty Room, Myster Kah, Mystery, Mythologic, Naikaku, NDV, Necrost, Negative Zone, Nemo, Nepenthe, Neronia, The New Grove Project, New Sun, Niadem's Ghost, Nice Beaver, Nil, Noekk, The Noisy Room, Clive Nolan & Oliver Wakeman, no-man, No Name, Noom, Erik Norlander, Nosound, Novact, November, Now, Gary Numan, Nûs, Nyl, October Equus, Odyssice, Office of Strategic Influence, Ryo Okumoto, Olyam, Øresund Space Collective, Martin Orford, Orplid, Cliff Orsi, Murat Öztürk Trio, Out of Abbfinoosty, Ozone Quartet, Ozric Tentacles, Paatos, Pain of Salvation, Paley's Watch, Pallas, Carl Palmer, Pangaea, Peter Panka's Jane, Panopticum, Paradogs, Parallel or 90 Degrees, Matthew Parmenter, Rog Patterson, Henning Pauly, Payne's Gray, Pendragon, Alain Pernot, Persephone's Dream, Persona Non Grata, Peter Room, Phideaux, Gary Pickford Hopkins, Pictorial Wand, Pineapple Thief, Michael Pinnella, Planet X, Platypus, Podsdarapomuk, Bill Pohl, Poisoned Electrick Head, Jon Poole, Poor Genetic Material, Popol Vuh, Porcupine Tree, Poverty's No Crime, Present, Mark Price, Prime Mover, Primitive Instinct, PRKLZ, Product, Project Creation, Prong, Proto-Kaw, Psyambience, PTS, Pulse Engine, Puppet Show, Pursuit, Qango, Qoph, Quarkspace, Quasar, Queensrÿche, Quest, The Quest, Quidam, Quikion, Radiomöbel , Rakoth, Ravana, Ray, Razor Wire Shrine, Red Jasper, Regenesis, Relayer, Renaissance, Retroheads, Revelation, Revolver, RH Factor, Ricochet, Ring of Fire, Ring of Myth, Ritual, Riverside, Rocket Scientists, Kurt Rongey, Rook, Root, Round House, Rousseau, RPWL, RSC, Runaway Totem, Sad Minstrel, Saens, Saga, Salem Hill, Sandstone, Satellite, Lee Saunders, Scenes, Schloss Adler, Don Schiff, Secret Saucer, Il Segno Del Comando, Senses, Sensitive To Light, Seraphique, 7 Months, Shadow Gallery, Shadow Keep, Shadowland, Derek Sherinian, Shingetsu, Michael Shipway, Shizuka, Show-Yen, Shub-Niggurath, Side Steps, Sieges Even, Silent Edge, Silver Lining, Richard Sinclair, Sinister Street, Sinkadus, Sixnorth, Jósef Skrzek, Skyron Orchestra, The Skys, Skywalkers, Sleeping Giant, Sleepy People, Gilli Smyth, Doug Snyder & Bob Thompson, Solar, Solaris, Solstice, Solstice Coil, Sonic Music, Sonic Pulsar, Sonus Umbra, Space Avenue, Spaced Out, Spacehead, Space Mirrors, Space Nelson, Space Ritual.net, Special Experiment, Specimen 37, Spektrum, Sphere, Sphere of Souls, Spock's Beard, Starless, Star One, Steelwind, Simon Steensland, Stereoscope, Roine Stolt, Strangebrew, Strangefish, Strangers On A Train, Stream of Passion, The String Cheese Incident, ST37, Subaudition, Subspace Radio, Summer Indoors, Sunseth Sphere, Svann, Sylvan, Symphony X, Syzygy (Witsend).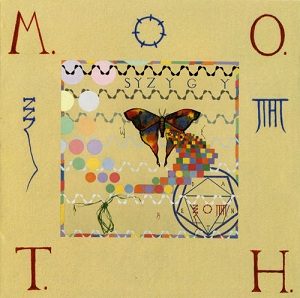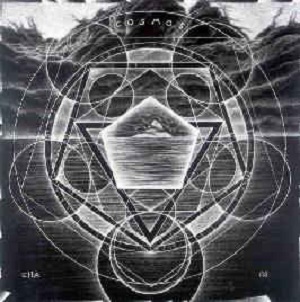 V predslove sa čitateľom prihovára Mark Colton (Credo), na zadnej strane obálky sú komentáre Nicka Barretta (Pendragon) a Martina Orforda (IQ, Jadis). Autorom samotnej obálky je Martin Springett.
Ak sa to dá takto pomenovať, Kev píše štýlom, ktorému porozumejú aj rockoví nadšenci spod Tatier i hory Říp, pričom nemusia mať červený diplom z anglického jazyka. Toto je pre mňa najväčšia devíza, samozrejme, mimo samotných albumov, ktoré predstavil. Za mňa jednoznačne – palec hore!
Kev, thank you very much!!!!!
Kev Rowland
Red Arrow Farm
639 Depot Road
RD1 Oxford 7495
New Zealand
The Progressive Underground Volume 2
Available now through Amazon! Links below
UK   USA   Germany   Fra  Italy  Australia  Brazil  Japan  Spain
The Progressive Underground Volume 1
Also available through Amazon! Links below
The Progressive Underground Volume 2
Kev Rowland
Prog Rock
Gonzo Media Group
2019
Kniha, 340 strán
Elektronická kniha