Nedávno mne jeden kolega oslovil, zda li bych mu neposkytl svůj ucelený pohled do nitra diskografie Kansas. Své vyprávění jsem pojal obsáhlejší formou a jelikož jde o, zdůrazňuji, subjektivní vnímání této kapely jako jedné z mých nejbližších, může tento náhled posloužit i jiným fandům, kteří se doteď s touto skvělou partou setkávali jen příležitostně. Tady je tedy celistvý pohled fanouška poslouchajícího jejich muziku necelých dvacet let:

Už od našeho prvního společného setkání s Kansas to tam BYLO. Cítil jsem naprosto bytelně, že právě oni se zařadí k těm nejlepším a nejposlouchanějším. Kapelu jsem si oblíbil velice rychle a po celou dobu známosti se drží jen těsně za mou Top 10. Zhruba někde na 11. až 13. místě se handrkuje s Jethro Tull a UFO. O jejich dlouhodobé popularitě svědčí i to, že předstihli jiné velké a kvalitní rockové obry, jako jsou Led Zeppelin, Queen, nebo Toto. Kansas jsou zkrátka třída s jasně rozpoznatelným a hlavně pestrým vlastním stylem, kde žádné z jejich alb není vyloženě průser.
(1974–1979) – PRVOTŘÍĎNÍ KVALITA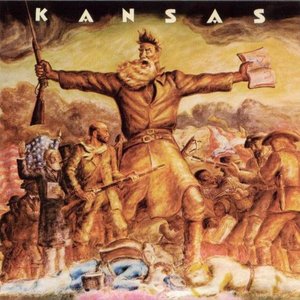 Jejich tvorbu mám rozdělenou v několika etapách. Ta první je jasná. Od debutu z 74-tého po desku Monolith z roku 1979. Šestice vyrovnaných, v klasickém stylu Kansas uložených nahrávek prvotřídní kvality. Debut Kansas (1974) je jasná volba, naopak dvojku Song For America (1975) jsem doposud pořádně nedocenil/nepronikl a přijde mi tudíž nejslabší. Věkově starší fans to jistě cítí právě naopak. Osobní favorit je Masque (1975). Nejen proto, že byl mezi prvními Kansas, které jsem vlastnil, ale i proto, že tamní songy jsou prostě geniální. Kapela nebyla ještě tak populární, zato hodně prog. Miluju ji.
Leftoverture (1976) je bez diskuzí, stejně jako Point Of Know Returns (1977). Obě desky se skloňují jedním dechem a oběma patří první dvě místa popularity nejen u mne. Je tam plno hitů; Carry On Wayward Son, respektive překrásná Dust In The Wind, ale třeba Cheyenne Anthem, či Hopelessly Human. Monolith (1979) byl pro mne běh na delší trať. Deska je opět hodně členitá, muzikální a hudebně rafinovaná.
ZLOM

Pak přichází zlom. Audio-Visions (1980) je předěl do nové doby. Dodnes na něj nemám ucelený názor. Někdy se mi líbí, někdy mě moc nebere. Obsahuje obrovský hit Hold On – mimochodem skvělou písničku.
JOHN ELEFANTE

Odchází Steve Walsh a přijde John Elefante. Před dvaceti lety bych řekl, že jsou obě desky s ním – Vinyl Confessions (1982) a Drastic Measures (1983) – pořádný Shit! Před deseti – už jen to, že je mít nepotřebuji. Před pěti jsem je zařadil do nekonečného pořadníku a dnes… ale o tom až příště. Každopádně, prozradím jen to, že s klasickými Kansas nemají tyto desky téměř nic (druhá zhola nic) společného.
STEVE MORSE

Druhá půle let osmdesátých a Steve Morse nahrazuje Kerry Livgrena. Pro mne dobrá volba. Power (1986) respektuji, ale… líbivé pomp písničky v hitovém duchu, budiž. Za to deska In The Spirit Of Things (1988) je pro mne dokonalá. Vybírat čtveřici toho nej od Kansas, byla by tam. Prostě mne tohle album neuvěřitelně oslovuje. Náladou, songy, vnitřním pnutím, dramaturgií, individuálními výkony, produkcí, prostě vším. Zlatý hřeb Kansas.
DEVADESÁTÁ LÉTA

Pauza a léta devadesátá porodila Freaks The Nature (1995). Další trefa a jasná volba. Zase jedno z těch, které jsem měl mezi prvními. Neuvěřitelná fazóna, energie stříká na všechny strany, Walsh naprosto bezkonkurenční a hlavně jsou zpět housle. Ty v rukou Davida Ragsdalea zpívají jako ranní slavíci. Vyrovnaná, náladově pozitivní a na kvalitní songy bohatá kolekce, kterou si pouštím často a velice rád.
NOVÉ MILÉNIUM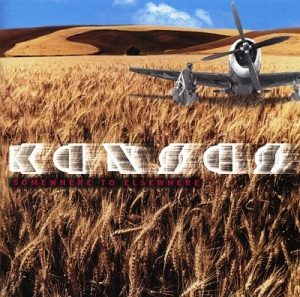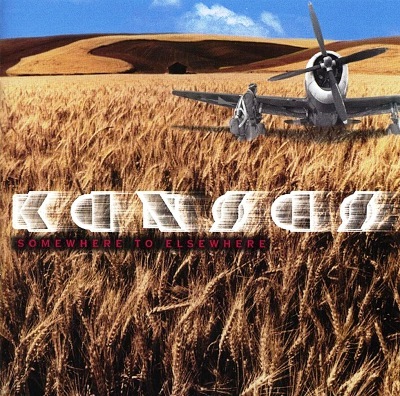 Somewhere To Elsewhere (2000) – o této desce jsem si dlouho myslel, že bude navždy poslední od Kansas. Ale není to pravda, super. Zpět byl Livgren, dokonce i Hope a Steinhardt. Deska se nejvíce blíží klasickým Kansas z let sedmdesátých i tomu, co (dělal), bude dělat Kerry u svých za chvíli studiově opět oživlých Proto-Kaw. Silně výpravná monumentální freska v sobě nese snad vše, co člověk na Kansas a prog-rocku miluje a vyhledává. Závažná témata, historickou atmosféru, inspiraci ve víře, jižanský kolorit, úchvatné individuální výkony, obzvláště pak vrstvení kytar (elektrika, častá akustická sessions), proměnlivá tempa, každý song jako jedinečná, pevná a obsahově plná jednotka. Další dokonalé top dílo.

No a pak je tu čtyři roky staré překvapení The Prelude Implicit  (2016). Kapela tentokrát už bez Walshe i Livgrena jede na 120%. To asi čekal málokdo. Vše drží na nohou Ehart s Williamsem, plus dlouholetý Greer i znovu se navrátivší Ragsdale. Ronnie Platt – posila u kláves, druhé elektriky a hlavně za mikrofonem – je k sežrání. Tu vše funguje naprosto bez problémů.

Letos, na The Absence Of Presence (2020), se to jistě potvrdí…