K albumu som sa dostal prostredníctvom spriaznených duší, ktoré majú v láske hudobnú  archeológiu. Tej som naplno podľahol aj ja a prakticky sa o nič iné nezaujímam. Že je to na škodu a pripravujem sa o mnohé nové vydarené nahrávky? Neriešim to, k môjmu šťastiu mi  to bohato stačí – toto je moja hudobná radosť.
Ako charakterizovať ponuku na albume Zarathustra? Žiadne úlety, typické pre krautrockové kapely, sa tu nekonajú. Ťažko hovoriť o nejakom progrese. Pre určitú predstavu by som to nazval Uriah Heep v hrubom. Čo sa za tým skrýva? Tvrdá hra postavená na Hammond organe, hutnej gitare a veľmi solídnom speve. Skrátka, hard rock bez štúdiových kudrliniek a všelijakých dokrútok. Buď na to neboli peniaze alebo chýbali skúsenosti – hudobníkom a aj ľuďom za mixážnym pultom. Nie je to však na škodu veci, práve naopak.
Chalani netajili svoju náklonnosť k spomínanej britskej kapele, skladba Gypsy patrila k ich pravidelnému koncertnému číslu. Preto sa netreba čudovať, že sa na nich aj niečo nalepilo a sem-tam to na nahrávke pozorný poslucháč aj odhalí. V žiadnom prípade ich však neobviňujem z plagiátorstva, bolo by to smiešne.
Takže, ak nepatríte k fanúšikom Uriah Heep, o nič neprídete. Ak máte v láske hard rock s hammondkami, skúste. Verím, že skupina Zarathustra si nájde ďalších priaznivcov a albumu želám čo najskôr nové vydanie, aby zberatelia stariniek za neho nemuseli platiť prehnané sumy všelijakým priekupníkom. Dúfam, že Long Hair alebo Garden Of Delights sa o to postarajú, pretože vydanie od Second Battle sa na trhu pohybuje za nekresťanské peniaze.
U mňa výborné!
Skladby:
01. Eternal Light 5:38
02. Mr. Joker 3:42
03. Past Time 9:54
04. Nightmare 5:34
05. Sad Woman 3:35
06. Ormuzd 7:27
Zostava:
Ernst Herzner – lead vocals
Wolfgang Reimer – guitar, vocals, percussion
Michael Just – bass, vocals
Klaus Werner – organ
Wolfgang Behrmann – drums, percussion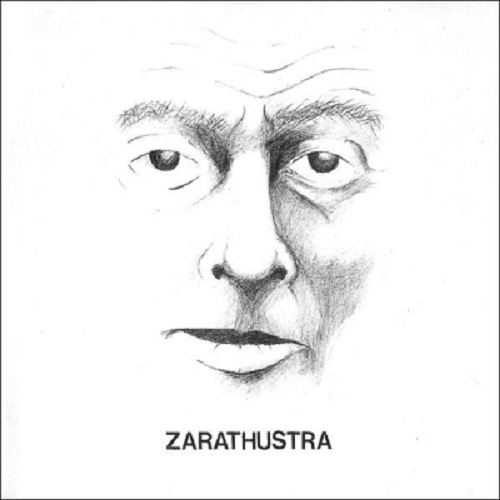 Zarathustra
Zarathustra
hard rock
Metronome
1972
6
CD - Second Battle, 1995