Floydí sólovky a rok 1984
Tak jako mi přišlo, že na experimentální stranu Ummagummy byl nejlépe připravený Roger Waters, totéž platí i pro rok 1984 – kdo s čím přijde a jaké to bude? Někomu se podaří uvařit výborný guláš, někdo hned na začátku spálí na oleji se smažící cibuli.

Největším zklamáním pro mě byl Rick Wright a jeho prapodivné, elekropopové album s Davem Harrisem Identity. Rick Wright na albu jen hraje na klávesy a zpívá. Nic nesložil. Ani se Harrisovi nepovedlo Ricka přesvědčit, aby hrál na elektronické varhany Farfisa. Škoda. Nevím, jestli to bylo Rickovým rozbouraným sebevědomím, nadměrnou konzumací drog, jestli si chtěl jen zkusit něco jiného… Možná od obojího něco.
David Gilmour vydal melodické album About Face, ale z dnešního pohledu je z něj až příliš cítit takový ten ne moc příjemný osmdesátkový odér, jestli mi rozumíte.
A pak tu máme Rogera Waterse a jeho album The pros and cons of hitch hiking. Roger Waters je v tomto "souboji o prvenství" – u mě jasně na prvním místě. Nemůžu si pomoct. Možná také své udělalo to, že základy alba složil už v roce 1978. Upřímně řečeno nechápu, proč je album tak negativně hodnocené. O jaké absenci hudby kritici mluví? Vždy tam hudba je, a jaká! Intimní, občas nervy drásající, ale je. Že se hudební motivy občas opakují? No a? Svým způsobem jde o koncepční dílo – záznam snu v brzkých ranních hodinách. Záznam snu ne moc šťastného, stárnoucího muže. Hudebně je to takové pokračování předcházejícího alba Pink Floyd Final cut. Final cut bez kláves, zato s hostujícím Ericem Claptonem, tak by se dalo album lakonicky shrnout, kdyby měla recenze obsahovat jen jednu větu. Waters ze sebe emoce střílí ze všech stran. Stačí si jen poslechnout až děsivě naléhavou skladbu 4.50 AM (Go fishing). Opravdu vynikající a… vše tady Rogerovi věřím. Je to hodně niterné album, ale… opravdu někdo čekal něco jako purplovské souboje kláves a elektrické kytary?
Jediné album Rogera Waterse, které mám moc rád. Dokonce dávám pět bodů bez váhání. Považuju ho za velký klenot v jeho tvorbě, dost svérázný (jako Roger sám) – netykající si podlézavě s tehdy moderním zvukem osmdesátých let. Mě vždycky bavilo a baví dodnes. I přesto, že je v něm hodně kytar a málo kláves.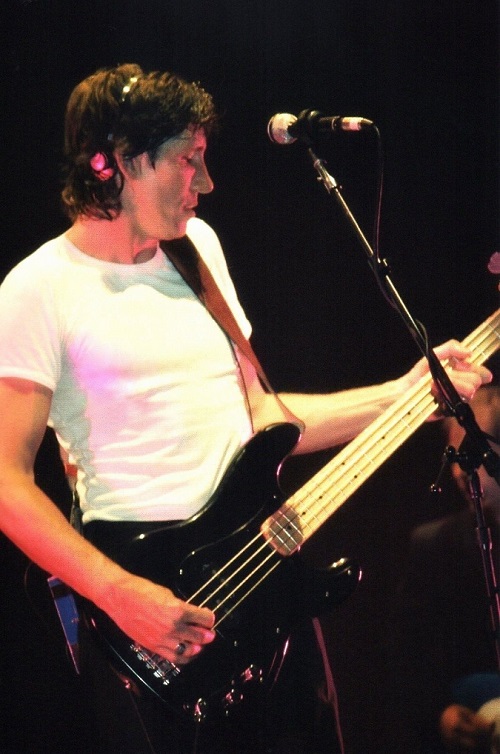 SKLADBY:
01. 4.30 Am (Apparently They Were Travelling abroad) 3:11
02. 4.33 Am (Running Shoes) 3:22
03. 4.37 Am (Arabs With Knives and West German Skies) 2:21
04. 4.39 Am (For the First Time Today, Part. 2) 2:44
05. 4.41 Am (Sexual Revolution) 4:49
06. 4.47 Am (The Remains of Our Love) 3:08
07. 4.50 Am (Go Fishing) 6:49
08. 4.56 Am (For the First Time Today, Part. 1) 1:48
09. 4.58 Am (Dunroamin, Duncarin, Dunlivin) 3:03
10. 5.01 Am (The Pros and Cons of Hitch Hiking part 10) 4:36
11. 5.06 Am (Every Strangers Eyes) 4:48
12. 5.11 Am (The Moment of Clarity) 1:28
SESTAVA:
Roger Waters – bass, rhythm guitar, vocals, composer & co-producer
+
Eric Clapton – lead guitar
Andy Bown – Hammond, 12-string guitar
Michael Kamen – piano, orchestra arranger & conductor, co-producer
The National Philharmonic Orchestra
David Sanborn – saxophone
Raphael Ravenscroft – saxophone
Kevin Flanagan – tenor saxophone
Vic Sullivan – trombone
Andy Newmark – drums
Ray Cooper – percussion
Michael King – Fx
Madeline Bell – backing vocals
Katie Kissoon – backing vocals
Doreen Chanter – backing vocals
The Actors:
Welshman in Operating Theater / Andy Quigley
Wife / Beth Porter
Man / Roger Waters
Hitch Hiker & Waitress / Cherry Vanilla
Truck Drivers / Mannig Redwood
Hells Angel / Jack Palance
Hells Angel's girlfriend / Madeline Bell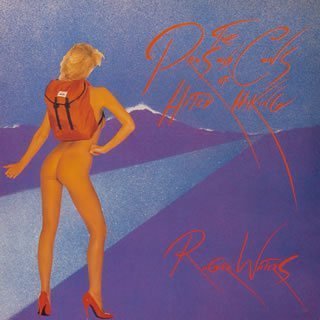 The Pros And Cons Of Hitch Hiking
Roger Waters
Prog Rock
Harvest
1984
LP
12