V sedemdesiatych rokoch minulého storočia som mal šťastie na skupinu Uriah Heep. Tá výrazným spôsobom ovplyvnila moje hudobné smerovanie, ktoré sa do dnešných dní nezmenilo. Fallen Angel, tretí a zároveň posledný album so spevákom Johnom Lawtonom, sa ku mne dostal hneď po vydaní, čo bolo svetlou výnimkou.
Z môjho pohľadu ide o veľmi podceňované obdobie v živote kapely, nakoľko odchod speváka Davida Byrona mnohí nerozdýchali. Jasné, je tu druhá polovica 70. rokov, iná móda, tak si treba poriadne kopnúť. A najlepšie sa triafa do tých, ktorí boli priamo pri zrode hard rockovej muziky, však? Len tak, medzi riadkami, hádžem otázku do pléna a pýtam sa: kde sú dnes tie nadopované sexy pištoľky?
Ak počúvam zborové vokály členov Uriah Heep, nielen na tomto albume, tak popová ikona Queen mi pri nich pripadá ako chudobná príbuzná; pán Farrokh Frederic Bulsara totiž všetko zachrániť nemohol. Áno, pribudlo toho synťáckeho klávesovania, skalnaté hrany sú obrúsené, ale je tu materiál, ktorý Lawtonovi parádne sadol a ja osobne sa k nemu rád vraciam. Dôvody? Tých je niekoľko. Príma rockovica menom Falling In Love, pričom sa budem donekonečna opakovať – tie skupinové vokály sú božské. Vždy ma poteší stereo súboj gitary v Save It. Najsilnejšie sú oplodňováky – Put Your Lovin' On Me, Come Back To Me a titulná Fallen Angel. Zabijem sa? Milujem slaďáky! A dlho som nespomenul vokály – áno, tie božské skupinové vokály. "La la la la" – Love Or Nothing – "La la la la" – tak toho sa nikdy neprejem – "La la la la". Ešte vyzdvihnem hard rockovú petelicu I'm Alive. A dlho som nespomenul… ale to už isto viete.
Nedávno som čítal komentár, ktorý ma veľmi zaujal. Ten stojí za zamyslenie a myslím, že mnohé veci aj vysvetľuje. Skrátka, zvykli sme ako ovce opakovať to, čo povedal niekto pred nami, aj keď to ani zaboha nepriznáme. Takže, za seba – mám na háku pravidlo, že tento album sa mi nesmie páčiť…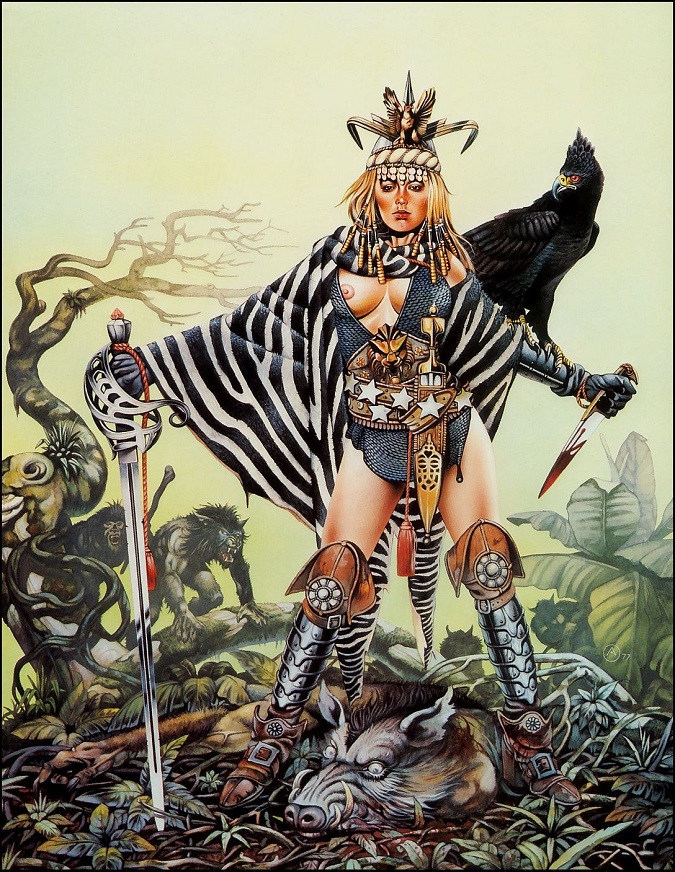 …a pochvala za obal. Prečo? Úprimne – radšej čumím na "padlého anjela", ako na konzervy, plechovky a banány jedného nemenovaného "umelca" z východu Slovenska, z ktorého sa idú všetci miliardári posrať.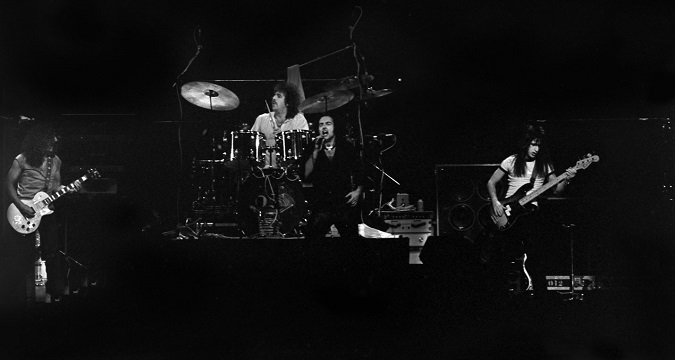 SKLADBY:
01. Woman Of The Night (4:07)
02. Falling In Love (2:59)
03. One More Night (Last Farewell) (3:35)
04. Put Your Lovin' On Me (4:08)
05. Come Back To Me (4:22)
06. Whad 'Ya Say (3:41)
07. Save It (3:33)
08. Love Or Nothing (3:02)
09. I'm Alive (4:18)
10. Fallen Angel (4:51)
NOTES:
Recorded and mixed at Roundhouse Recording Studios, London, England during April, July and August 1978.
ZOSTAVA:
John Lawton – lead & backing vocals
Mick Box – electric & acoustic guitars
Ken Hensley – keyboards, synthesizer, slide & acoustic guitars, backing vocals, co-producer
Trevor Bolder – bass guitar
Lee Kerslake – drums, syn-drums, backing vocals
+
Chris Mercer – tenor sax solo (7)
Fallen Angel
Uriah Heep
Hard Rock
Bronze
1978
LP
10
CD Essential ‎- ESMCD 561 (1997, UK)